If lack of volume, dullness, or signs of aging on your face are impacting your self-confidence, SeruGlow MD at Pura Vida Body & Mind Spa may be an ideal nonsurgical treatment for you. SeruGlow MD offers a unique, three-step treatment process designed to target overall dullness and dryness of the skin, infuse the skin with its unique skin nutrition blend, and target areas of excess fat, all in a single treatment session. With components of microchanneling, mesotherapy, and skin nutrition combined in one convenient treatment, the SeruGlow MD device uses 24-karat gold-plate microneedles to insert small amounts of customized serum into your skin. These needles are thinner than a human hair and provide comfortable and relatively pain-free treatment sessions for patients near Jacksonville, FL. The serum options include treatments for hydration, anti-aging, skin improvement, or dark spots, depending on which skin concern you wish to target through treatment. If you are looking for a comprehensive and accessible skin rejuvenation, look no further than SeruGlow MD treatments at our Fleming Island, FL office. Pura Vida Body & Mind Spa offers this treatment to help our patients achieve glowing, rejuvenated skin with long-lasting results.
Book Now
Reviews
"Brianna did a wonderful facial for me today. I would definitely recommend her and Pura Vida."
- B.D. /
Other /
Sep 29, 2023
"I had an amazing experience! So informative and welcoming!"
- K.J. /
Google /
Sep 28, 2023
"One of the best facials I have ever had. Amazing service!!"
- C.M. /
Google /
Sep 21, 2023
"I got a massage from Stacy and she did a phenomenal job and was very professional. Following shortly from the massage I got a DiamondGlow Facial by Brianna. She did a fantastic job, my skin was glowing after the facial. The room had a great scent and I have to say for the grand finally of the facial adding the lip balm was a very nice touch. Brianna this is a very creative signature touch!!! Ladies great job!!! Thank you."
- M. /
Google /
Sep 21, 2023
"I had a DiamondGlow facial with Brianna yesterday and WOW! She was great! The music, the scents, the entire process was so relaxing and calm. I left with my skin hydrated and glowing! Can't wait to see her again next month!"
- W.L. /
Google /
Sep 20, 2023
Previous
Next
Am I A Good Candidate for SeruGlow MD?
Patients will most benefit from SeruGlow MD treatments at Pura Vida Body & Mind Spa if they have slight or moderate complexion issues, like rough skin texture or low elasticity, visible signs of aging, and a desire for healthier skin. This treatment stimulates the body's natural collagen production, which can also reduce the look of pores, stretch marks, and scars. Fleming Island, FL patients will see some immediate results with continued improvement since the elastin and collagen will develop new growth over time. The SeruGlow treatment process will give you noticeable results when you leave our office, while enjoying improvements for months to come.
How Does Microchanneling with SeruGlow MD work?
SeruGlow MD treatments are completed in a treatment room in around 30 – 60 minutes. Because of the size of the 20 needles on the handpiece, no heat or discomfort is expected in this treatment. The areas of skin being treated will be cleaned before the SeruGlow handpiece is passed evenly over. SeruGlow offers 4 unique options for the serum infusion portion of treatment:
HA Factor: This option works best for patients needing an extra hydration boost. The HA Factor serum is loaded with hyaluronic acid to hydrate the skin and improve overall tone.
Age Complex Plus: This is an anti-aging option for patients with fine lines and wrinkles they wish to diminish.
Hydra-Vit Complex: The Hydra-Vit Complex is infused with over 40 vitamins and minerals, perfect for restoring nutrition and balance to your skin.
Bright Complex: Patients who have hyperpigmentation, sun spots, or other imbalance in skin tone may choose the Bright Complex for evening and balancing spots and redness on the skin.
The serum of your choice will be injected by the SeruGlow handpiece, diffusing into the layers of the skin via microchannels in the needles. No matter your serum choice, you will leave with a glowier skin tone, stimulated collagen levels, and overall improved texture of your skin.
What Happens After SeruGlow MD?
Following your SeruGlow MD infusion treatment at Pura Vida Body & Mind Spa, you will want to be cautious around UV exposure for at least 24 — 48 hours. Be sure to apply a mineral sunscreen and protect your skin if sun exposure is unavoidable. Most patients start to see results right after their treatment, but optimal results really surface 3 — 4 weeks after treatment as the collagen and elastin growth takes effect. Our patients near Jacksonville, FL typically receive anywhere from 3 — 4 treatments before seeing optimal results.
Improve Your Skin from Within
Improve the health and appearance of your complexion with SeruGlow MD therapy at Pura Vida Body & Mind Spa in Fleming Island, FL. A nonsurgical treatment that may produce significant improvements, SeruGlow MD boosts your natural collagen production and targets nutrient deficiencies for smoother, firmer skin. Contact our office to learn more information about this procedure and additional skin improvement treatments.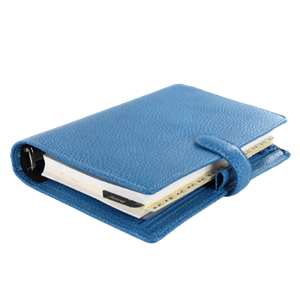 Related Procedures