Pura Vida Body & Mind Spa is excited to offer prenatal massages to expecting mothers. Prenatal massage therapy can offer excellent benefits in pre/post-natal care to alleviate pain and stress. As the uterus grows during pregnancy, the organs experience pressure that results from that expansion. This process can cause great discomfort for mothers. Receiving a massage during pregnancy can relieve backaches, a stiff neck, cramps, tension, and swelling. It can also aid in a better night's sleep. Contact our MedSpa in Fleming Island, FL to schedule your session.
Read more about this procedure on our blog!
Prenatal Massage Reviews
"The pure vida experience I had was very calming and relaxing. I had a facial and a massage and was very happy with all they offer. I will go back."
- S.S. /
Google /
Apr 05, 2021
"Had a message for the first time in several years! It was amazing and I felt so relaxed when I left. I will no longer be putting my self care on the back burner. This spa and service is amazing! Cant wait to go back."
- L.P. /
Google /
Feb 28, 2021
"I really enjoyed my massage. I booked a massage with 25 minutes of hot stones. I have to admit this was the best massage and really enjoyed it. I will definitely be booking another one very soon."
- O.W. /
Google /
Mar 25, 2021
"Judy did a fantastic job with my massage today. She has strong, intuitive, confident touch, gently and deeply reaching to relieve the stress in my muscles. Thank you Judy!"
- C.K. /
Google /
Mar 30, 2021
"The best kept secret on Fleming Island has to be Judy at Pura Vida Spa. Today was my second trip to Pura Vida (the first time was to relax in the salt therapy room) but my first massage with Judy. My wife (unbeknownst to me) signed me up for the "signature 50 minute massage". While initally a little apprehensive, I decided to give it a try. Judy is amazing! A truly talented therapist! She is very intuitive and found my problem areas with no input from me. The warm, scented lotion and hot towels on your feet and neck are the icing on the cake. I've already booked my next appointment (80 minutes). What are you waiting for?"
- C.B. /
Google /
Mar 30, 2021
Previous
Next
Prior to your session, one of our seasoned massage therapists will sit down with you to discuss your areas of discomfort to tailor your treatment. From there, your therapist will begin by gently and slowly applying pressure to the designated areas (lower back, hips, shoulders, and feet). This process aids in increasing circulation, soothing muscles, and decreasing water retention. *Expecting mothers must be past their first trimester; deep work not administered. 50 and 80 minutes.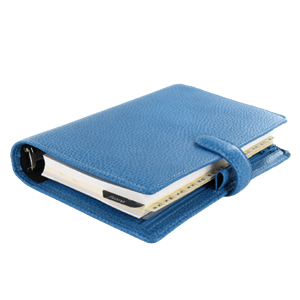 Are you currently pregnant or know an expecting mother who would love to be treated to a massage? Call Pura Vida Body & Mind Spa to schedule your prenatal massage session or treat a dear friend. Our goal is to pamper you with exceptional spa care so you can leave feeling refreshed and rejuvenated. Restore your body and alleviate pain with this therapeutic treatment.
Massage Establishment License
Massage Establishment License #MM43442