If skin treatments such as facials and microdermabrasion are no longer giving you the results you want, but you are not interested in lasers and more invasive procedures, than dermaplaning might be the right treatment for you. Dermaplaning is an innovative cosmetic procedure and facial treatment that smoothes the surface of your skin by removing dead skin cells and fine facial hair for a radiant, youthful complexion. Sometimes referred to as dermablading, this procedure is performed with a surgical scalpel and careful scraping techniques. Pura Vida Body & Mind Spa is proud to offer dermaplaning skin treatments for individuals in the Fleming Island and Jacksonville, FL areas. Dermaplaning is popular these days because it is minimally invasive and able to provide younger-looking, smoother skin successfully.
Dermaplaning Reviews
"Jessie made my dermaplaning and VI Peel experience wonderful. She is always delightful to talk to and very knowledgeable. Looking forward for her to do my third peel soon."
- S.R. /
Google /
Apr 08, 2022
"Had my first ever spa experience/treatment here today and let me tell you.. from start to finish, I had an amazing experience. Kallie was so nice and she took her time with me and mmmmm as it was my first time coming here. I had the facial with the dermaplaning service added and I can honestly feel a difference in my face. My boyfriend even said I look refreshed when I sent him a picture of myself after my treatment. I can't wait to come back soon. The place itself was very relaxing and the staff was friendly. Was able to tour the place before getting my facial done and I had a glass of wine while I waited to be called back. I felt so relaxed while getting pampered. Will definitely come back!"
- Anonymous /
Facebook /
Dec 31, 2021
"I recently had Dermaplaning and a couple DiamondGlow facial. My experience from arriving through following up with the front desk before leaving was delightful. On a hot Friday afternoon in Florida, I had to ride my bike to my appointment. When entering the women who greeted me gave me water and set me up with cold towels and a robe before even checking me in. She was so sweet. Sherrida performed my procedures. She made sure I was comfortable and regularly checked in to ensure I was ok and not having any pain or concerns. She kept me informed throughout the process and gave great recommendations with explaining why. An added bonus was, not only was she friendly, she was funny. Great experience and looking forward to my next visit."
- M.W. /
Google /
Jul 23, 2022
"I have had Chrissy for my past 2 facials with derma-planning & I am loving my results! She always leaves me feeling refreshed! She is great at giving recommendations that will help me achieve my..."
- M.D. /
Yahoo /
Dec 16, 2021
"Why did I wait so long to return! Thank you Chrissy for reminding me what a wonderful, relaxing and exceptional service you provide. The facial and Dermaplanning was just what I needed. see you soon!!"
- C.T. /
Facebook /
Jun 12, 2022
Previous
Next
Dermaplaning is a safe and effective solution for many skin types. By removing fine facial hair, dermaplaning can keep dirt and oil from penetrating into the skin. This can then result in the appearance of smaller pores and overall healthier, more even skin. Individuals suffering from severe acne may not be suited for this procedure. The best candidates for the dermaplaning procedure:
Are seeking an alternative to chemical peels and microdermabrasion
Don't have rosacea
Have fine facial hair
Don't have sensitive skin
Have superficial hyperpigmentation
Dermaplaning is performed by our medical aestheticians. Your skin will be cleaned and the procedure will begin with a careful skimming of the skin's surface with a blade. The technician will skim the treatment area repeatedly until the needed areas have been evenly treated. As the blade is skimmed across the top layer of the skin, it is removing dead skin and fine facial hair. The treatment time will vary depending on whether a small portion or the entire face is being treated. During your consultation, the entire treatment process of dermaplaning will be explained to you.
Following your dermaplaning session, you can expect your face to be slightly red. Patients should avoid prolonged exposure to the sun, because the skin will be sensitive following your treatment. You can expect results to be noticeable immediately following your treatment since dermaplaning reveals softer, smoother skin right away. To help you care for your rejuvenated skin, the technician will outline an improved skin care regimen with you, including the regular application of sunscreen. In order to maintain your results, it is recommended to receive dermaplaning treatments about every four weeks.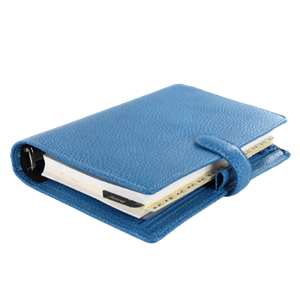 Pura Vida Body & Mind Spa provides superior, top-notch cosmetic care to patients in the Fleming Island and Jacksonville, FL areas. Using advanced techniques, innovative technology, and state-of-the-art equipment, our team provides maximum results in a minimally invasive fashion. Dermaplaning is an exciting aesthetic treatment proven to smooth and soften your skin to reveal your natural beauty. For more information about dermaplaning or if you are ready to schedule your consultation, contact our office.
Related Post