Silhouette InstaLift is a form of thread lifting that provides a lifted, rejuvenated facial appearance for patients searching for a nonsurgical alternative to a facelift. InstaLift simultaneously lifts the face and adds volume to the cheeks for a comprehensive, contoured final result. Called InstaLift because of its immediate results, the threads used during the procedure are suspension sutures, which also prompt collagen production to improve skin quality long term. The process is minimally invasive in nature and can be performed in less than an hour so that you can return to your normal daily activities. Jacksonville area patients can learn more by scheduling a consultation at Pura Vida Body & Mind Spa in Fleming Island, FL.
Reviews
"Fantastic services. Wanna look younger? Try this spa."
- J.B. /
Facebook /
Feb 27, 2019
"This week I had my 2nd salt facial with Andrea and it was amazing! Not only does my skin feel and look fabulous, Andrea is the best, she is so sweet and knowledgeable, she goes over everything she is doing and makes me feel so comfortable! Thank you so much Andrea and I can't wait to see you next month!!"
- C.T. /
Google /
May 26, 2023
"Carly was great! I got a Diamond Glow facial and it was worth every penny. Being just 2 months postpartum she worked with me to make sure the products she used were both safe for breastfeeding and also met the needs of my current skin challenges. My skin felt and looked great afterwards!"
- T.G. /
Google /
May 26, 2023
"Had an incredible first time experience at Pura Vida thanks to Mikaella. Not only was the environment pristine, welcoming and relaxing but she helped melt away all the pain and stress of the day. I ended up coming on a Tuesday but apparently every Monday is unlimited mimosas with every service which I feel like might sway some of you to venture out and explore this beautiful facility. But even if it's not a Monday definitely stop by and get a massage from Mikaella. The best investment we can make is in ourselves and she made it entirely worth it. Excited to finish out the week more relaxed and without all the knots and pain I started it out with. Thankful to have such a gem in Fleming Island and excited to support our local businesses."
- C.H. /
Google /
May 24, 2023
"Front office and help staff were so friendly and polite and Brittany did an amazing job on first-time lip fillers for me 😍"
- M.M. /
Google /
May 19, 2023
Previous
Next
Who is a good candidate for instalift?
Healthy men and women with mild to moderate wrinkling in the mid-face are typically good candidates for InstaLift. Patients who are most likely to benefit from this procedure include:
Adult patients in search of a less invasive alternative to a traditional facelift
Those who feel they appear tired even when they are well rested
Individuals with sagging skin around their mid-face
Those in need of added volume around the cheeks
What to Expect During an InstaLift Procedure
Before your treatment begins, a member of the Pura Vida team will clean your face and mark the entry points with a washable, skin-safe marker. Next, a local anesthetic will be applied to the areas surrounding the entry points to ensure you are comfortable during the treatment. Once you are comfortably numb, we will begin the procedure by inserting the suspension sutures into the pre-determined areas, gently lifting the threads to tighten the skin in the process. Your treatment should last around 45 minutes, and you will see and enjoy immediate results.
Recovery and Results After InstaLift
You may experience minor redness, swelling, and bruising after your treatment. However, results are immediate and continue to improve over time as the sutures stimulate collagen production within the face. The temporary redness will subside within a week of your treatment. It would be best if you planned to avoid physical activities for the first two days following treatment; otherwise, it is safe to continue daily activities as tolerable. The Pura Vida team will provide you with aftercare instructions to ensure you are protecting your skin as it heals. Most patients enjoy up to two years of positive results.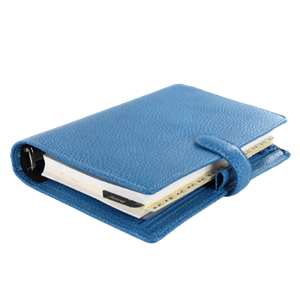 Instant Results with InstaLift
At Pura Vida Body & Mind Spa in Fleming Island, FL, our team seeks to offer the latest in nonsurgical rejuvenation services. Silhouette InstaLift is a cutting-edge thread lifting procedure that offers exciting and dependable results for patients searching for a less invasive facelift alternative. Schedule a consultation today to learn more about InstaLift and how we may be able to help you reach your aesthetic goals.