Loss of volume happens during the natural aging process, especially in the mid-face, as the cheeks tend to become flat and hollow. To improve the contours of the face and stimulate collagen production, Pura Vida Body & Mind Spa uses Sculptra Aesthetic, a poly-L-lactic acid-based injectable dermal filler. This proven treatment provides longer-lasting volume in the mid-face. In addition to improving the contour of the mid-face, Sculptra can reduce the look of shallow to deep lines and wrinkles, including the nasolabial folds (sometimes called smile or laugh lines) that start at the edges of the nose down to the outer corners of the lips. With its unique gel formula approved by the Food and Drug Administration (FDA), Sculptra promotes the natural collagen production in your body, meaning your results will last much longer than comparable brands. Schedule an appointment at Pura Vida in Fleming Island, FL, located near Jacksonville, to hear about the benefits of this injectable treatment.
Reviews
"Fantastic services. Wanna look younger? Try this spa."
- J.B. /
Facebook /
Feb 27, 2019
"This week I had my 2nd salt facial with Andrea and it was amazing! Not only does my skin feel and look fabulous, Andrea is the best, she is so sweet and knowledgeable, she goes over everything she is doing and makes me feel so comfortable! Thank you so much Andrea and I can't wait to see you next month!!"
- C.T. /
Google /
May 26, 2023
"Carly was great! I got a Diamond Glow facial and it was worth every penny. Being just 2 months postpartum she worked with me to make sure the products she used were both safe for breastfeeding and also met the needs of my current skin challenges. My skin felt and looked great afterwards!"
- T.G. /
Google /
May 26, 2023
"Had an incredible first time experience at Pura Vida thanks to Mikaella. Not only was the environment pristine, welcoming and relaxing but she helped melt away all the pain and stress of the day. I ended up coming on a Tuesday but apparently every Monday is unlimited mimosas with every service which I feel like might sway some of you to venture out and explore this beautiful facility. But even if it's not a Monday definitely stop by and get a massage from Mikaella. The best investment we can make is in ourselves and she made it entirely worth it. Excited to finish out the week more relaxed and without all the knots and pain I started it out with. Thankful to have such a gem in Fleming Island and excited to support our local businesses."
- C.H. /
Google /
May 24, 2023
"Front office and help staff were so friendly and polite and Brittany did an amazing job on first-time lip fillers for me 😍"
- M.M. /
Google /
May 19, 2023
Previous
Next
Sculptra is ideal for individuals who wish to improve the contours of their mid-face without implants and surgery. Candidates may have been born with flat cheeks, while other patients experience volume loss with age. Sculptra can also improve shallow to severe facial wrinkles and lines, such as the nasolabial folds, marionette lines, and chin wrinkles. Since Sculptra's formula helps boost the natural production of collagen, many Sculptra patients will notice a visible improvement in their complexion's overall health and appearance.
After your consultation to develop your personal treatment plan, you can receive your injections the same day in one of our procedure rooms. Your injector will apply numbing cream or topical anesthetic before sterilizing and marking the areas to be injected. Once you are prepared, the filler will be injected down to the deeper skin layers at the chosen areas of the face. For longer-lasting results, our team recommends a series of four Sculptra injections at an interval of around three weeks apart.
Following your Sculptra treatment, you may have mild to moderate redness, swelling, bruising, or tenderness at the injection sites that should resolve naturally. You can apply cold packs to the injected areas to speed up the healing process. You should limit UV exposure after your treatment and always use sun protection. Most patients will see clear improvements immediately after their appointment, with complete results appearing after 3 – 5 months, as the increased collagen production improves the skin's health. When performed as a series of injections over 3 – 4 months, results may be visible for around two years.
Frequently Asked Questions
How does Sculptra work?
Sculptra is a poly-L-lactic acid (PLLA) collagen stimulator. It helps to rejuvenate the skin's strength and appearance over time as more collagen is produced. The additional collagen will effectively plump folds and wrinkles.
Are Sculptra injections safe?
Along with approval from the Food and Drug Administration (FDA), Sculptra has been used safely worldwide since 1999. Though side effects are rare, they can include slight pain, bruising, redness, and swelling.
What is the best age to receive Sculptra?
A dermal filler like Sculptra can be a good choice if you want to soften the appearance of static wrinkles. It can specifically be used to fill chin wrinkles, lines surrounding the lips, and the deeper lines between the mouth and nose (nasolabial folds). On average, patients start to get Sculptra between the ages of 30 – 55; however, it is also common for patients who are younger and older than this range to receive injections.
How long do results last?
To make the results last longer, you might want to receive multiple Sculptra treatments. Sculptra is different from other fillers because the results can last as long as two years. Since Sculptra continues to increase the natural production of collagen in your skin, results last longer.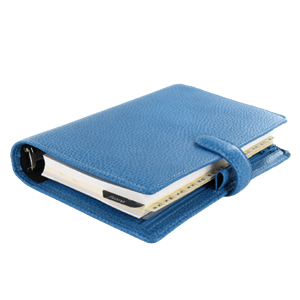 Restore your complexion's youthful volume and smoothness with nonsurgical Sculptra treatments at Pura Vida in Fleming Island, FL. Our experienced team will help decide if Sculptra is best for your needs and aesthetic concerns at your initial consultation before creating your custom treatment plan. Contact our office to schedule your appointment for Sculptra.
Related Post