Do you wish you could turn back the hands of time and find a youthful, refreshed facial appearance when you look in the mirror? At Pura Vida Body & Mind Spa, our experienced team of aesthetic professionals offers a variety of aesthetic treatments, such as Belotero Balance injectable wrinkle filler, to help restore youthful radiance to those who desire it. Belotero Balance is approved by the FDA for the treatment of fine to deep lines and wrinkles throughout the face. This may include deep-seated lines around the nose or mouth. Belotero is a hyaluronic acid product that amplifies your natural radiance so that you can look as young as you feel. Schedule a consultation with our medical director, Dr. Neal Verma, at our Fleming Island, FL facility today to learn more about this and other nonsurgical facial rejuvenation options.
Book Now
BELOTERO BALANCE® Reviews
"Brittany is the best! She gave me exactly what I wanted with lip fillers. I'll be back soon for Botox!"
- M.E. /
Google /
Mar 28, 2021
"Brittany is amazing. She listens to your goals, takes her time and has all the knowledge for aesthetic and skin care needs. Extremely pleased!"
- L.R. /
Google /
Mar 24, 2021
"I can't say enough good things about this place. I've been doing botox and injectables for 12 years. I've been treated by top plastic surgeons and highly skilled RN's, and Brittany is by far the best I've ever seen. I went two years without fillers because I just couldn't find a place in Florida that I trusted, and was priced right. And also a place that knew how to do a liquid nose job! Her technique is unmatchable, she takes a less is more approach. I used to spend double the amount on product to achieve my goals with other injectors. Brittany has given me my dream face. Best part is, no one even notices I've had "anything done" because she knows how to make sure you don't bruise or swell too much!!"
- G.H. /
Google /
Mar 28, 2021
"Brittany was absolutely amazing!!! As soon as I met her, I knew I made the right choice. She is extremely helpful, honest and a true gem. I give her, the staff and the environment 10 stars!!! Highly Recommend!!"
- M.M. /
Google /
Feb 25, 2021
"I thought I became addicted to my lips 👄 but actually no 👎 I got addicted to Pura Vida they have everything I need in my life , if you haven't try salt 🧂 facial definitely go check them out my skin is so smooth and clean like baby face ❤️🥰 and not to mention staff they amazing and owner Julia she's everything go check them out you won't regret it :)"
- D.R. /
Facebook /
Mar 30, 2021
Previous
Next
Ideal candidates for Belotero Balance injections are those who wish to improve the look of fine to deep lines and wrinkles around their nose, mouth, or other areas of the face. These individuals are interested in nonsurgical alternatives that improve their appearance quickly without any associated downtime. Belotero Balance is most effective on lines around the lips and mouth, such as the nasolabial folds. Before administering Belotero, a member of our team will assess your medical history, ask about medications that you take daily, and ask about any allergies. If you are not a good fit for this specific injectable, we may recommend other nonsurgical alternatives.
Those who are considered candidates for Belotero can typically receive their injection the same day as their consultation. When this is the case, you will be escorted from the consultation area to a minor procedures room where your treatment will take place. The treatment area will be cleaned and marked for identification purposes. Belotero is administered by Dr. Verma through a very small needle so discomfort is minimal if present at all. Numbing creams and local anesthesia are not typically necessary but are available upon request. Your procedure may involve several entry points, but the procedure will be completed in less than 30 minutes in most cases. Any bleeding you experience following injections is very minimal and will be stopped with applied pressure before you leave our facility.
Minor swelling, redness, and tenderness around the treatment area are not uncommon following cosmetic injections. These symptoms will fade in the coming days at which point you will see the full results of your Belotero injections. Your results will be natural but radiant and should last up to six months. Many of our patients opt to schedule touch-up injections quarterly to maintain their results. Ask a member of our team how frequently you should schedule touch-ups.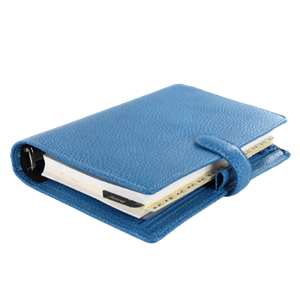 Turn back the hands of time. Restore a youthful appearance. Love what you see when you look in the mirror! With Belotero Balance, all of these things are attainable. Schedule a visit to Pura Vida Body & Mind Spa in Fleming Island, FL to learn more about the benefits of cosmetic injections, such as Belotero Balance. To learn whether combining your Belotero Balance procedure with other complementary treatments is a possibility, ask our team during your consultation. We look forward to helping you achieve your aesthetic goals.
Related Posts