Our Pure Essentials facial at Pura Vida Body & Mind Spa is a classic, deep-cleansing facial that is personally tailored to meet your skin's needs. Whether you have dry, sensitive, oily, or acne-prone skin, your concerns are addressed and improved in this results-oriented facial. Our aesthetician can talk to you beforehand to help get the most out of your visit and customize your treatment, including any of the following add-ons that we offer: Pure Eyes, Pure Hydration (Neck and Décolleté ), Teen Facial, Pure Men, and our Kukui Nut Volcanic Facial. All of these treatments combine different hydrating oils, serums, masks, and enzymes that work to improve the overall appearance of your skin and leave you looking more radiant. We invite you to schedule a consultation at our spa that serves the Fleming Island and Jacksonville, FL areas.
You will be an ideal candidate for a facial if:
You have minor skin concerns, such as acne, dryness, dullness, too much oil production, etc.
You desire a relaxing, noninvasive treatment
You're not ready for more intensive skin enhancements, such as chemical peels or laser treatments
You want a natural look
Pura Vida Body & Mind Spa offers the following facials and add-on treatments:
ESSENTIALS: A classic deep cleansing facial personally tailored to meet your skin's needs. Whether you have dry, sensitive, oily or acne prone skin, your concerns are addressed and improved in this results-oriented facial. 50 minutes.
TEEN FACIAL: This treatment is great for both girls and boys going through the changes that affect skin appearance and produce acne. By deep cleaning the pores and applying light therapy to kill acne-producing bacteria, breakouts and acne scarring are reduced. 30 minutes.
JUST FOR MEN: A facial treatment addressing the needs and common skin conditions of men, which is designed to calm razor burn, soothe environment exposure, and clarify impurities. Skin is revitalized for a more youthful appearance. 50 minutes.
FACIAL ENHANCEMENTS:
FOCUS ON EYES: This intensive eye treatment addresses the special needs of the eye zone, which is prone to visible signs of aging, including fine lines, wrinkles, dark circles, moisture loss, free radical damage, and collagen breakdown.

NECK AND DÉCOLLETÉ: Utilizes a cooling mask to firm, hydrate, soothe, and even skin tone.

CUSTOMIZED CHEMICAL PEEL: Consult with your aesthetician to find the right peel for you and your skin type. All consultations are complimentary and can be done in conjunction with your treatment or in advance.

LED LIGHT THERAPY: Following the facial of your choice, LED light is applied to your skin. This therapy provides overall vitality to the body. It is FDA approved for anti-aging and improving skin conditions, such as acne, rosacea, eczema, psoriasis, collagen production, skin tone, and dermal texture. Requires an additional 15 minutes or it can be purchased as a single session.
****SEE MORE ON OUR MENU OF SERVICES TAB*******
Facials Reviews
"Me and my mom went to get facials two days ago at Pura Vida and the staff was so sweet and accommodating. Kennadi was as sweet as can be and gave the most relaxing and thorough facial. Jessie did my moms and she still has not stopped talking about how amazing she was! From stepping in the building to stepping out our experience was great, they were even able to squeeze us in for a consult for another service while we were there. Definitely recommend Pura Vida!"
- S.R. /
Google /
Aug 11, 2022
"Kennedy was amazing. She was super knowledgeable and explained each step during the process. I tried the Diamond facial and it was very relaxing and just felt great when done. I would definitely recommend."
- S.T. /
Google /
Aug 06, 2022
"The setting in the spa is peaceful and relaxing. The whole team is attentive and knowledgeable. Every service I've received I have been extremely satisfied with! Salt facials make my skin look and feel amazing. Brittany has been amazing both with her knowledge and experience with tox and fillers. She asks alot of questions on the look your wanting and she makes it happen."
- N.N. /
Facebook /
Aug 20, 2022
"Great friends day at the spa today. We each had a facial and very much enjoyed time to chat and catch up while having a glass of wine between services. The salt room is a fav, so relaxing. My facial with Jessica was wonderful! Thank you!"
- S.N. /
Facebook /
Jul 30, 2022
"Saturday I had my third visit to Pura Vida. Sherrida Ayabarreno Preformed my service. After my last facial she recommended the Salt rather than the Diamond, which I had gotten the previous two times. She was 100% right. She understood my skin type and with my skin being a little more in the oily side, this was the perfect recommendation. My skin is brighter, but not shinier. My skin has not been this soft and smooth in years. Sherrida Ayabarreno Was not only knowledgeable, she is so personable. Made me feel welcome from the moment I walked through the door. Created a comfortable and relaxing experience. I can't want for next months appointment. Margo Whyte Fleming Island"
- Anonymous /
Other /
Aug 23, 2022
Previous
Next
Each facial will vary from patient to patient depending on their individual needs, concerns, and which treatment they elect to have. During your facial, you can expect a relaxing experience that uses a combination of exfoliating, hydrating, and rejuvenating techniques that are designed to deeply cleanse and brighten your skin. Each procedure typically lasts around 50 minutes, with certain add-ons requiring additional time. There is no downtime associated with this procedure and it should be a very comfortable experience.
The results from a facial can usually be seen right away and may last for up to a few days. The results will need to be maintained by scheduling regular appointments. Your treatment should lead to brighter, smoother, and more even-looking skin.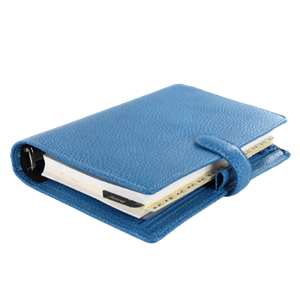 Plan Your Procedure
Average Procedure Time

50 Minutes
Contact Us
If you're looking for a relaxing, comfortable way to rejuvenate your skin for a more radiant appearance, then we highly recommend one of our facial treatments. We will customize each session based on your current condition and desires to give you the best results possible. Contact our Fleming Island, FL medspa today to get started.
Related Procedures
Related Posts