Book today to claim $500 OFF your nonsurgical BBL!
Book Now!
The Brazilian butt lift has become one of the most rapidly growing cosmetic procedures in the U.S. and is currently in popular demand by both men and women. The Brazilian butt lift using injectables such as RADIESSE® or Sculptra® offers individuals a more natural way to obtain fuller, shapelier buttocks without using an implant. This procedure is a practical, nonsurgical injection method that lifts and augments your butt with less downtime and discomfort than surgery. Our Fleming Island, FL patients can achieve natural-looking, stunning results at Pura Vida Body & Mind Spa using this method.
who is a candidate for a bbl?
Candidates for a nonsurgical BBL with RADIESSE or Sculptra will speak with a team member to confirm that they are candidates for this procedure. A nonsurgical Brazilian butt lift is ideal for someone looking for an increase in volume, a more subtle lift, and reducing the appearance of cellulite without undergoing an expensive surgical procedure with a longer recovery time. These injectable fillers also increase the natural production of collagen so that results are long-lasting.
Reviews
"Brittany is awesome! She is so gentle and calms any nervousness you may have. She talks you through step-by-step. I've been watching her for years and she knows exactly what needs to be done to your face. She's my girl as long as she's in practice! Thank you Brittany!"
- T.B. /
Google /
Nov 17, 2023
"Hannah is amazing! Extremely knowledgeable and professional. This was the best facial I've ever had!"
- D.H. /
Google /
Nov 15, 2023
"I am so grateful for the talents of Brianna. It was the best facial I've ever had. She studied my face and took great care to treat me. Brianna is more than an excellent esthetician. She is a healer. I went in stressed out and her gentle care changed my whole mood. I've already scheduled my next facial with Brianna at the Island location. You should too!"
- M.M. /
Google /
Nov 10, 2023
"Kara is wonderful. She made me feel very comfortable. She thoroughly explained what to expect during and after the procedure. All of the staff at Pura Vida are welcoming and professional."
- S.S. /
Google /
Nov 09, 2023
"I cannot recommend Pura Vida enough. Kara has helped me learn about so many products and procedures since I'm just now starting to explore how to get my youth back. She is always willing to help educate me on the procedures. I trust her! The entire staff is amazing! Pura Vida is the place to go!"
- A.A. /
Google /
Nov 09, 2023
Previous
Next
Using the cutting-edge dermal fillers RADIESSE and Sculptra, the Brazilian butt lift adds fullness to the patient's buttocks area to create the desired outcome. These results are achieved using uniquely specialized dermal fillers injected into your buttocks. This process provides volume and shape while stimulating the natural production of collagen to tighten and smooth the skin, improving the shape and appearance of the buttocks.
What to Expect with a nonsurgical brazilian butt lift 
The time needed to perform a nonsurgical Brazilian butt lift is usually 30 – 45 minutes. You may experience minor bruising or soreness after the procedure, which typically quickly goes away. Depending on body type and aesthetic goals, many patients will see results within 4 – 6 weeks as the body responds to the fillers with increased collagen production.
bbl Frequently Asked Questions
How much does a Brazilian butt lift?
Your body and aesthetic goals will determine how many treatments you need to achieve the desired results. Our skilled team will consult with you and help determine the right course of treatment to get the look you want.
How long will my results last?
Typically, results from a Brazilian butt lift with RADIESSE and Sculptra will last between 2 – 5 years after the series of monthly treatments to complete the nonsurgical butt augmentation.
How can I recover quickly after a BBL?
One of the benefits of a nonsurgical Brazilian butt lift is the quick recovery time. After your treatments, there may be some bruising, soreness, or tightness, but these usually resolve very quickly, allowing you to return to your daily routine.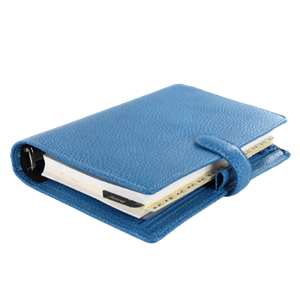 Get a tighter, shapelier butt today
This procedure is popular because it allows individuals to attain the round and shapely buttocks they desire. With the world honed in on a healthier, round bottom, the Brazilian butt lift has become one of our most sought-after procedures at Pura Vida Body & Mind Spa. Many individuals want enhanced fullness to their buttocks and prefer a less invasive nonsurgical solution. If this sounds like you, we welcome you to call us at our Fleming Island facility near Jacksonville, FL, to learn more.
Related Procedures