If you are concerned about how your complexion looks because of fine lines, pigmented spots, or sun damage, Pura Vida Body & Mind Spa can offer you a skin examination at our Fleming Island, FL office to see if you'll benefit from intense pulsed light therapy (IPL). An IPL photofacial is a rejuvenating skin treatment for adult women and men with hyperpigmentation and wrinkle concerns on their face and neck. IPL may not be an invasive procedure, but it can be very effective and produce impressive results.
Our medical director, Dr. Neal Verma, sends intense wavelengths of light that raise the temperature of the skin just enough to start the natural regeneration process and boost collagen production. In time, you should see a healthier layer with a more even tone and fewer spots. Pura Vida Body & Mind Spa is proud to offer the Limelight IPL system. Known as the "LimeLight Facial," this Cutera technology delivers a noninvasive light treatment that can be customized for various skin types and tones, as well as aging skin conditions.
A photofacial works deep within the layers of your skin to correct many complexion problems (especially sun spots and brown lesions) with little or no recovery time. The best candidates for IPL treatments at Pura Vida Body & Mind Spa may have many issues with their skin, including sun damage, rosacea, hyperpigmentation (brown spots), wrinkles, rough texture, large pores, flushing, melasma, age and sun spots, or dilated capillaries. Our team will assess your skin to see if you are a candidate for a photofacial during your private consultation.
IPL Reviews
"From the moment you step in the office, to the amazing team and services they offer, all an amazing experience. I have struggled with my face dark spots for my years. Attempted many different treatments until I decided to see the ladies at Pura Vida. Brittany was super knowledgeable and kind with all her recommendations. We decided on the Pico laser treatment and I couldn't be happier. Highly recommend this location and looking forward to my next appointment."
- B.W. /
Facebook /
Dec 31, 2021
"I had IPL laser on my hands and forearms. There were some zingy moments but no actual pain and then came the ice water bath towels. SWEET! The other treatment was hydro therapy facial on my lower legs for super dry skin. The tech explained what she was going to do and how it worked. I was a bit surprised at a "scraping" sensation I felt. Again NO pain! I find all the staff to be very welcoming and personable. I know some about the procedures offered, but they all seem well informed and eager to educate. I am already thinking about my next visit 😍"
- L.R. /
Google /
Apr 18, 2021
"Fantastic services. Wanna look younger? Try this spa."
- J.B. /
Facebook /
Feb 27, 2019
"I can't say enough good things about this place. I've been doing botox and injectables for 12 years. I've been treated by top plastic surgeons and highly skilled RN's, and Brittany is by far the best I've ever seen. I went two years without fillers because I just couldn't find a place in Florida that I trusted, and was priced right. And also a place that knew how to do a liquid nose job! Her technique is unmatchable, she takes a less is more approach. I used to spend double the amount on product to achieve my goals with other injectors. Brittany has given me my dream face. Best part is, no one even notices I've had "anything done" because she knows how to make sure you don't bruise or swell too much!!"
- G.H. /
Google /
Mar 28, 2021
"Wonderful staff. Julie stays on top of all conversations and diligently expresses comfort in her communication with you day to day. Brittany is amazing in her services and listens to find your optimal results willing to achieve. Love this day spa for every service and treatment I've ever booked for several years. Best thing to Fleming Island and worth the drive if you are not local."
- A.A. /
Google /
Apr 01, 2021
Previous
Next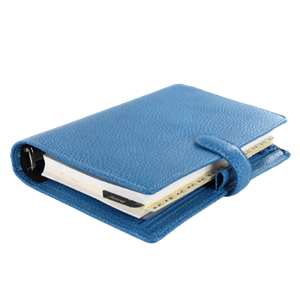 An IPL photofacial is completed inside our Fleming Island, FL office in about 20 – 30 minutes in one of our treatment rooms if performed alone. To start the treatment, the technician will clean and dry the skin to be treated before covering your eyes with special shields. The IPL photofacial is administered with a handheld device that will be passed over the skin, emitting pulses of laser energy. While most patients will feel some discomfort during the IPL photofacial, it is generally tolerable for the fast treatment time.
There is no recovery time associated with a photofacial, but you will leave your appointment with your skin a little swollen and pink. This will subside on its own in several hours — it can be concealed with makeup if you want. Pura Vida Body & Mind Spa suggests patients apply an ointment on the treated skin to decrease irritation and speed healing. It also helps to take an anti-inflammatory medication to reduce swelling. Over the next several days, the blemishes that rested under the skin will come to the surface and then begin to flake off. It's important to keep your skin protected from the sun at all times after a photofacial and to not pick at the flaking skin. While you should see some results after the first session, your skin will attain the best results after several IPL photofacial sessions. Our trained technicians recommend approximately 3 – 6 treatments done around once a month at Pura Vida Body & Mind Spa.
You probably didn't worry too much about your skin when you were young, but now that environmental damage such as wrinkles, sun spots, and other problems are becoming visible, you now may be interested in procedures that fix your skin. We invite you to learn more about IPL photofacial treatments by calling our Fleming Island, FL office and scheduling a skin assessment. With IPL photofacial treatments at Pura Vida Body & Mind Spa, we can go deep within the layers of skin to help restore a radiant glow and a healthy complexion.
Related Posts