A Swedish massage is a great introductory massage to anyone who wants to relax and relieve muscle tension. This treatment uses a variety of different strokes and light to medium kneading to focus on the top tissue layers and underlying muscles. It also helps to reduce joint pain and will leave you feeling rejuvenated and ready to conquer your day. If you are interested in scheduling a Swedish massage, call Pura Vida Body & Mind Spa in Fleming Island, FL today. We look forward to serving you.
Swedish Massage Reviews
"I had a great experience at Pura Vida. The staff was very kind, accommodating and the massage was first class. Judy provided an excellent massage. I will be going back in a month!"
- S.B. /
Google /
Feb 05, 2021
"Had a message for the first time in several years! It was amazing and I felt so relaxed when I left. I will no longer be putting my self care on the back burner. This spa and service is amazing! Cant wait to go back."
- L.P. /
Google /
Feb 28, 2021
"I really enjoyed my massage. I booked a massage with 25 minutes of hot stones. I have to admit this was the best massage and really enjoyed it. I will definitely be booking another one very soon."
- O.W. /
Google /
Mar 25, 2021
"Judy did a fantastic job with my massage today. She has strong, intuitive, confident touch, gently and deeply reaching to relieve the stress in my muscles. Thank you Judy!"
- C.K. /
Google /
Mar 30, 2021
"The best kept secret on Fleming Island has to be Judy at Pura Vida Spa. Today was my second trip to Pura Vida (the first time was to relax in the salt therapy room) but my first massage with Judy. My wife (unbeknownst to me) signed me up for the "signature 50 minute massage". While initally a little apprehensive, I decided to give it a try. Judy is amazing! A truly talented therapist! She is very intuitive and found my problem areas with no input from me. The warm, scented lotion and hot towels on your feet and neck are the icing on the cake. I've already booked my next appointment (80 minutes). What are you waiting for?"
- C.B. /
Google /
Mar 30, 2021
Previous
Next
A Swedish massage primarily uses four different techniques, including gliding strokes, rolling/kneading, circular movements, and short taps. Your massage therapist will use a combination of these techniques with varying pressure, focusing on areas of tension and stress. The result will provide you with greater mobility, improved comfort, and deep relaxation. 30, 50, and 80 minutes.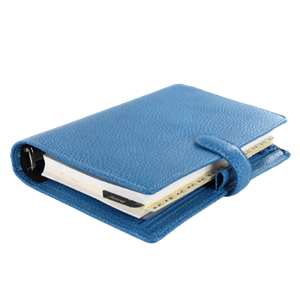 Are your shoulders and muscles feeling tight? Contact Pura Vida Body & Mind Spa to schedule an appointment with one of our highly skilled massage therapists to get the relief you need and deserve. Maintaining your usual routine can be very painful and distracting when a knot in your back or legs is bothering you. Visit our MedSpa in Fleming Island, FL today.
Massage Establishment License
Massage Establishment License #MM37590