Dry eye disease is a condition affecting up to 49 million Americans today. The symptoms associated with this condition can cause a significant negative impact upon a person's daily life. Dry, itchy, red, tearing and irritated eyes are the most commons symptoms associated with chronic dry eye disease. For many effected people, their dry eye is so severe that it feels like having a foreign body in the eye which can be painful and cause blurry vision. If chronic dry eye is left untreated, it can lead to further issues with your eyes yet many don't even know there are safe and effective treatment options available that can fully resolve the condition without the use of expensive prescription eye drops that have to be used daily. At Pura Vida Medspa, we are proud to offer the OptiLight treatment to clients in Jacksonville (and surrounding areas). OptiLight is specially designed for dry eye management related to Meibomian Gland Dysfunction (MGD).
Reviews
"Brianna did a wonderful facial for me today. I would definitely recommend her and Pura Vida."
- B.D. /
Other /
Sep 29, 2023
"I had an amazing experience! So informative and welcoming!"
- K.J. /
Google /
Sep 28, 2023
"One of the best facials I have ever had. Amazing service!!"
- C.M. /
Google /
Sep 21, 2023
"I got a massage from Stacy and she did a phenomenal job and was very professional. Following shortly from the massage I got a DiamondGlow Facial by Brianna. She did a fantastic job, my skin was glowing after the facial. The room had a great scent and I have to say for the grand finally of the facial adding the lip balm was a very nice touch. Brianna this is a very creative signature touch!!! Ladies great job!!! Thank you."
- M. /
Google /
Sep 21, 2023
"I had a DiamondGlow facial with Brianna yesterday and WOW! She was great! The music, the scents, the entire process was so relaxing and calm. I left with my skin hydrated and glowing! Can't wait to see her again next month!"
- W.L. /
Google /
Sep 20, 2023
Previous
Next
Intensed Pulse Light (IPL) Treatment with OptiLight
Pura Vida Body & Mind Spa located in Fleming Island is the only 5-Star rated medspa that offers this first and only FDA-approved IPL treatment for chronic dry eye associated with MGD. Using the OptLight device by Lumenis, we can safely and effectively manage dry eye disease with a completely non-invasive, no downtime treatment, done in the area below the eyes. Even better, because we specialize in medical aesthetic treatments, we can also treat the entire face with this novel IPL device to rejuvenate your skin back to a healthy, more youthful glow. Why not improve your dry eye symptoms while simultaneously rolling back the hands of time for your face? There is no other dry eye treatment that can offer these amazing benefits in just one treatment.
The Link Between Rosacea and Dry Eyes
Ocular rosacea is chronic inflammation that causes redness, burning and itching of the eyes. It often develops in people who have facial rosacea (redness, flushing, broken capillaries). Rosacea is a chronic skin condition that typically affects the face. Sometimes ocular (eye) rosacea is the first sign that you have or will develop facial rosacea.
Contraindications for OptiLight
While OptiLight is safe for most people, there are a few conditions that will preclude someone from having this treatment. These include:
Having had ocular surgery or eyelid surgery or Neuro-paralysis within 6 months prior to the first treatment;

Uncontrolled eye disorders affecting the ocular surface;

Pre-cancerous lesions, skin cancer or pigmented lesions in the planned treatment area

Uncontrolled infections or uncontrolled immunosuppressive diseases;

Recent Ocular infections;

Prior history of cold sores or rashes in the perioral area, including: Herpes simplex 1 & 2, Systemic Lupus erythematosus and porphyria;

Use of photosensitive medication and/or herbs that may cause sensitivity within 3 months prior to the first IPL session;

Recent radiation therapy to the head or neck or planned radiation therapy;

Recent treatment with chemotherapeutic agent or planned chemotherapy;

History of seizures or epilepsy.
OptiLight uses pulses of light to reduce inflammation, improve tear break-up time, reduces Demodex mites and bacteria around the eyes, reduces blood vessels that contribute to inflammation, and increases meibomian gland functionality.
Before Your Treatment
It is best to avoid using Retin-A, retinol, benzoyl peroxide, glycolic or salicylic acids, astringents, or Vitamin C for the week before your treatment since these can cause skin irritation and sensitivity. Also do now wax your brows or use hair removal creams one week prior to your appointment. Do not wear contact lenses the day of your treatment, and arrive with a clean face free of makeup or any lotions.
After Your Treatment
You can return to normal activities immediately after completing OptiLight. If you opt for a full facial treatment, you will want to follow the post-IPL treatment instructions given to you by your treatment provider which includes simple things like avoiding sun exposure and overheating yourself. You may use artificial tears as needed. Keep in mind that most will require more than one treatment. The number of treatments needed will largely depend upon the severity of dry eye disease.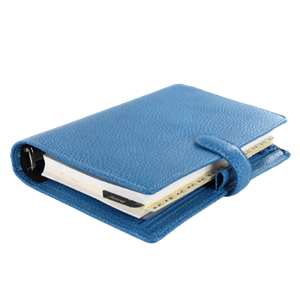 Related Post