About Infrared Sauna Treatments
For thousands of years, people of all cultures around the world have understood and taken advantage of the health-boosting benefits of saunas. From the sweat lodges of the Native Americans to the steam saunas of the Nordic countries, the ability of saunas to boost the immune system, detoxify the body, and promote overall health and wellbeing has been modernized by the introduction of infrared sauna treatments. These cutting-edge sauna treatments take advantage of the health-enhancing benefits of infrared light therapy with safe, comfortable sauna treatments that provide a wide variety of health benefits. At Pura Vida Body & Mind Spa, our team is happy to offer infrared sauna treatments to our clients in Fleming Island, FL, and the Jacksonville area to help them improve their overall health while having a truly relaxing experience.
Book Now
Ideal candidates for an infrared sauna treatment include anyone who wants to boost their immune system, detoxify their body, revitalize their health, rejuvenate their skin, and take advantage of the many benefits an infrared sauna treatment offers. Infrared sauna treatment is generally safe for the vast majority of people because it employs lower temperatures than traditional heat and steam saunas. Only those who are pregnant or have a serious health issue may not be a good candidate for these treatments and may need to consult their doctor to see if infrared sauna treatments are right for them.
Infrared light is something most of us are familiar with, yet often unaware of, experiencing its effects by simple everyday things like feeling sunlight on our skin or the warmth of a campfire. It is a safe wavelength of light and, when used in a concentrated form, like an infrared sauna treatment, can have a number of great health benefits, including:
Increasing circulation
Strengthening the immune system
Promoting healing and recovery
Detoxifying the body
Providing anti-aging benefits
Boosting the metabolism
Reducing inflammation
Promoting fat burning and weight loss
Enhancing mood and overall sense of wellbeing
Aiding relaxation and stress reduction
Improving the appearance and health of the skin
Lowering blood pressure
Unlike a traditional sauna which uses heat or steam to achieve these health benefits, an infrared sauna treatment employs cutting-edge LED light panels to emit pure, concentrated infrared light to safely and effectively raise the body's core temperature. Many patients find this therapy more comfortable and enjoyable than traditional saunas because the overall heat is much lower. Because the infrared light is concentrated, the health-boosting benefits are even more effective. All patients have to do is sit comfortably while the LED panels provide a comfortable, enjoyable treatment session.
Infrared Sauna Treatments Reviews
"Today was my first visit to Pura Vida and definitely will not be my last. They have a wonderful room where you can sit and relax while your wait for your appointment, that even has a little bar area. There is a sauna and salt cave near the waiting area that I would love to check out, as they both looked awesome. Jessie performed my facial and she was excellent! The facial was very relaxing and refreshing. Would love to plan a girl's spa day here. Would definitely recommend checking it out if you haven't."
- J.V. /
Google /
Nov 04, 2022
"I loved the service. The staff is professional and caring. The atmosphere is amazing. I have recommended their services to all my friends."
- J.D. /
Google /
Mar 18, 2021
"I love Pura Vida and the membership they offer. I've had many of their spa treatments. Andrea gives an amazing salt facial. I also relaxing in the sauna every month. Brittany is my favorite injector. She gets my Xeomin and lip filler just right. After trying a few other area injectors, I finally found someone who is consistent and gets it right each time. And my all time favorite RN Jules guides me with finding the right shots for my body goals and em sculpting to compliment my workouts."
- R.L. /
Google /
Apr 19, 2023
"The service provided was great. Staff was professional and supportive. I would recommend Pura Vida to my friends and family."
- J.B. /
Google /
Mar 18, 2021
"This place is a hidden gem. SO relaxing and beautiful inside. All the services they offer are top notch. I've gotten Botox, micro needling and the diamond glow facial and all have been wonderful. I've signed up for the monthly service and am also able to utilize free brow waxes, their salt room and infrared sauna for free while I'm there. Always turns into a relaxing time and always look forward to my visits."
- S.S. /
Yelp /
May 26, 2022
Previous
Next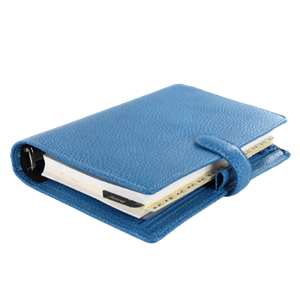 Heal, Cleanse, Rejuvenate, And Relax
Infrared sauna treatments can provide whole-body healing, detoxification, anti-aging, and more while giving you a relaxing and enjoyable experience. Whether you need to rid your body of harmful toxins, recuperate after a long workout, lose weight, or simply want to feel refreshed, an infrared sauna treatment at Pura Vida Body & Mind Spa is the perfect prescription. If you're in Fleming Island, FL, or the Jacksonville area, contact our team today to learn more about our infrared sauna treatments and schedule a session. With as little as one pleasant 30-minute session, you can both look and feel better than ever.
Related Post