When patients choose Pura Vida Body & Mind Spa, they can feel assured that they are receiving the most accurate information as to how to improve the appearance of their skin. By incorporating the VISIA Skin Analysis into our consultations, we are able to capture high-resolution images of the skin's surface and subsurface to measure the overall health and condition of the skin. Visia allows us to understand if we are treating certain conditions due to sun damage and aging, or something different, such as a dermatological issue. This complex, integrated system changes the way we consult with our patients, allowing us to give them a better understanding of their skin so that the right treatment plan can be given. Call or visit our Fleming Island, FL practice to learn more about VISIA Skin Analysis.
Book Now
VISIA® Skin Analysis Reviews
"I received a SaltFacial from Melissa. She is so kind and professional. She asked about my skin concerns and provided tips that will help me achieve my skin care goals. This was my first SaltFacial and she took the time to explain the three step process. I have sensitive skin and she made sure I was comfortable throughout the treatment. I'm very satisfied with the results. I immediately noticed my complexion was glowy and my skin felt softer than it ever has before. I'm looking forward to maintaining hydrated and plump skin with my monthly membership."
- E.S. /
Google /
Mar 21, 2021
"I just had the most amazing facial! Firstly, Julie (the owner) is so helpful with scheduling your appointment. I'm establishing a skin care routine prior to my wedding in March 2022 and this place is so great. The facility is exceptionally clean and relaxing. I had just a bit of paperwork to complete after check in so I went to the back spa waiting room to complete that and within minutes I was introduced to Brittany. Brittany (who conducted my facial) was super knowledgeable in products and skin care. She took photos of my face and explained what underlying issues I'm facing so we could combat those together. So, after the photos we went back to start my diamond-glo. I changed in my room alone and then we got started. Brittany made me feel so comfortable and was very easy to talk to about my concerns during my facial. She had awesome recommendations and was never to "pushy" about products. Afterwards, I got redressed and guided to an office where they remit payment and set up follow up appointments. Everyone was so nice, helpful, friendly, knowledgeable and overall it was definitely WORTH IT! I'm in my early 30's and said I would focus on skincare to assist with my aging process and this place will be my "go-to" moving forward. Thank you to everyone from today and I hope this review can help anyone considering this place! ~ Aubrie"
- M.M. /
Google /
Jul 12, 2021
"OMG! How relaxing and how beautiful I felt & still feel after receiving the BEST Hydro-Facial from Chrissy!!! I'm so pleased 🥰 I'm won over & I'm hooked and I'll be a repeat customer for sure!"
- J.D. /
Facebook /
Mar 05, 2021
"Melissa did my first hydra facial today. She was kind, professional, and gentle. She explained every step thoroughly and made sure I was comfortable throughout the treatment. I swear she has magic hands! It was so relaxing and my skin has never looked better. It feels like a pound of gunk has been lifted and my skin is now infused with hydration and nutrients. I would highly recommend Pura Vida and Melissa for your spa needs!"
- J.G. /
Google /
Mar 11, 2021
"It was my first time doing Botox and they made it so easy! It was definitely not painful at all, Britney did a fabulous job I cannot wait to see my results. Julie is also incredible, she was so sweet, knowledgeable and patient!"
- M.M. /
Google /
Mar 11, 2021
Previous
Next
VISIA is safe and effective for all skin types and is one of the most complex skin analysis systems on today's market. Anyone with severe sun damage, brown spots, hyperpigmentation, uneven skin tone, rough skin texture, large pores, and dry skin are great candidates for VISIA. The purpose of this skin analysis is to help us and our clients to better understand their skin so we can provide them with the care they deserve.
Visia is performed onsite in one of our treatment rooms. The skin analysis is very easy and does not cause any discomfort or pain. You will simply place your chin and face comfortably within the VISIA machine and close your eyes as the system runs its course. Sophisticated UV lighting will be used to take a series of pictures of your face to measure and record the surface and subsurface of the skin. These pictures will reveal the areas of the skin that suffer from sun damage, wrinkles, overly large pores, rough skin texture, and hyperpigmentation.
Within minutes of your VISIA analysis, we will have the results of your test and will be able to show you the digital and 3D images of your face. From there, we will discuss the overall condition of your skin and review your health history and how you are currently caring for your face. Our certified medical aestheticians understand your needs and can help set goals for a customized treatment plan that will be created. We will also recommend dermal products that will work best for your specific skin type and conditions (acute or chronic). The VISIA system is advantageous in identifying your irregularities and unwanted skin conditions. With this knowledge, we are able to determine what treatment(s) or combination of services and products will work sufficiently for you. Some of our rejuvenation options the VISIA can assess for are:
Laser treatments
Broadband light treatments
Injectables (wrinkle relaxers and/or fillers)
Medical-grade facials
Chemical peels
Microdermabrasion
Microneedling (with or without infusions)
You can also expect to have measurable data to reference after a series of treatments or a certain time period to see the results in your skin. This advanced technology is redefining the vision of skin care as it identifies damaged areas of the skin, makes recommendations based on testing results, and evaluates the progress of your skin over time. Our medical aestheticians will go over concerns with you to make recommendations on how to tweak your treatment plan to better your outcomes or enhance them even further for amazing skin.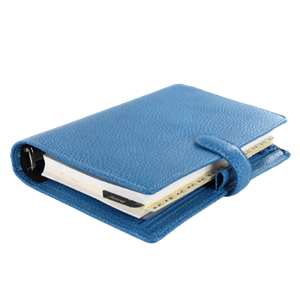 With this complex skin analysis, our cosmetic professionals can help you get the service and skin care you need. If this is your first skin assessment, don't worry because our talented team will guide you throughout the whole process and will be able to create a unique treatment plan that will bring your skin to a newfound health and glow. Call us today to set up a private consult.
Related Post