SerOtonin-Plus Weight Loss Program®
At Pura Vida, we offer the advanced Serotonin-Plus Weight Loss Program for individuals who are having a difficult time losing weight, even with changes to diet and exercise. This innovative program was created by Dr. Bob Posner and works by balancing serotonin levels, which can play a big role in hunger, food cravings, and your overall mood. Because the program begins with an FDA approved medical weight loss "jump start," most people see results within the first week and are able to maintain a healthy weight even after the end of the 12-week program.
Calculate BMI
How Our Weight Loss Program Works
As a chemical that is made in the brain and intestines, serotonin performs a variety of functions throughout the body, including stabilizing your sleep patterns, memory, learning, and social behaviors. It is also effective at regulating appetite and hunger levels; however, when there is a serotonin imbalance, it can affect your ability to control your food cravings and mood, as well as make it difficult to lose weight through regular approaches. The Serotonin-Plus Weight Loss Program is effective in balancing serotonin levels through customized supplements, allowing you to finally lose stubborn weight.
Weight Loss Program Reviews
"Kara is amazing. I started the seratonin weight loss program and was very nervous and not sure about it or the results but at 7-8 weeks in I'm loving my results. Kara has been amazing and has given me so much much great information and guidance. I'm definitely planning on getting more services soon. Love Pure Vida everyone is great here."
- H.P. /
Google /
Dec 17, 2021
"I received the Skinny Shot/a weigh in. My tech Kara has been so supportive and instrumental in raising my momentum to say (Yes I can/will). Even when I'm hard on myself she gives me other avenues to look at to try and get better. So far they are working. Thumbs up to Kara/Jewel. Both I've had the pleasure to have worked with but I have been with Kara my 3 last visits and she's awesome 👌."
- M.L. /
Google /
Dec 10, 2021
"Absolutely amazing 10/10 highly recommend ♥️"
- A.E. /
Facebook /
Mar 26, 2021
"Beautiful atmosphere, very friendly, courteous staff"
- N.M. /
Google /
Mar 04, 2021
"Had a message for the first time in several years! It was amazing and I felt so relaxed when I left. I will no longer be putting my self care on the back burner. This spa and service is amazing! Cant wait to go back."
- L.P. /
Google /
Feb 28, 2021
Previous
Next
What To Expect with our Weight Loss program
To start the Serotonin-Plus program, we will be performing the initial consultation and health screenings at our Pura Vida facility. Your health evaluation will be performed by Dr. Neal Verma who is trained in family practice and aesthetic medicine. Once you are medically cleared to enter the 12-week program, you will be provided with the serotonin supplements and may be prescribed an appetite suppressant known as phentermine.
Phentermine provides you with a medical "jump start" to lose weight quickly by curbing your appetite while you make the necessary lifestyle changes for long term success. You will also be given your Weight Loss Program Program Guide which provides you with a step-by-step guide to eating right during the program, including a grocery shopping list and suggested meal plans. You should know, this weight loss program does not include shakes or packaged meals. Instead, you will learn how to eat real food that will assist you in losing weight and keeping it off even after the 12-week program ends. An innovative leader in the weight loss field, Dr. Posner has curated a number of supplements that are beneficial for losing stubborn weight.

Throughout the program, you will be required to attend weekly virtual visits (Zoom meetings) with Dr. Bob Posner's team in order to have your progress monitored, ask questions, talk about challenges you're having and discuss ongoing meal planning. These sessions typically take 30 minutes or less. Following each virtual session, you will be given your weekly Phentermine prescription. You may complete your weekly virtual visit from home or at the spa.
Balance Your Serotonin Levels
If you are having difficulties losing weight, it may be time to seek out an alternative solution. With the Serotonin-Plus Weight Loss Program, our team at PuraVida can help you take your first step to a healthier, happier life. Contact our facility to learn more and to schedule your initial consultation with one of our weight loss specialisits.
weight loss program video reviews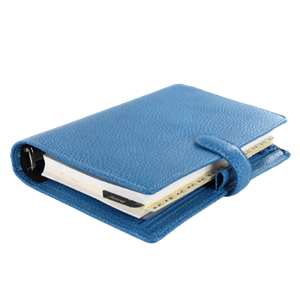 Related Post