SaltFacial is much more than just a facial. It is the world's first true medical facial device and offers the latest generation of device-assisted facial technology. The SaltFacial uses an innovative three-step skin renewal and resurfacing treatment designed to rejuvenate the skin to a more healthy and youthful state. It can be used on the face or any part of the body and is safe for any skin type or color of skin. Best of all, the SaltFacial can be performed any time of year, even during the summer months. Unlike most other facial devices on the market, SaltFacial is all-natural, using only salt (not chemicals) to thoroughly exfoliate the skin. There really isn't anything else like it! With SaltFacial, you can expect to see real, long-lasting improvements in the health of your skin.
Although the SaltFacial is a three-step renewal system, any of the steps can be done independently as a standalone treatment. Most often, your provider will perform all three steps during your treatment session to provide you with optimal results. Your SaltFacial may also be done before or after other treatments, such as lasers, chemical peels, or injectables, to prepare your skin for the treatment or to assist in its recovery.
Schedule your facial appointment today to learn more about PuraVida Body & Mind Spa's commitment to providing our patients with first-class, customized skin care. At our Jacksonville, FL facility, our team prides itself on listening to your specific skin care concerns and personalizing a treatment plan that we are confident will address them.
How is the SaltFacial Performed?
Step #1 of the SaltFacial treatment focuses on restoring the skin's surface by removing dead skin cells and restoring its natural pH balance. This step uses nature's most trusted element – pure, organic sea salt. Salt is a natural antibacterial, antimicrobial, and anti-inflammatory agent, which means it kills bacteria on the skin and reduces inflammation. Using a positive-pressure flow technology (not suction), the SaltFacial device delivers the salt onto the skin at the perfect angle, which removes the dead skin cells. This resurfacing step does not cause any trauma to the skin and most people do not experience any redness following the treatment. The SaltFacial leaves your skin looking fresh and glowing.
Step #2 of the SaltFacial treatment focuses on replenishing the skin. This step uses ultrasound cavitation to increase circulation and to push topical treatments deep into the skin. The ultrasound handpiece will be moved about the face in a relaxing, massaging motion while penetrating the skin with ultrasound waves. Your medical aesthetician will choose products to apply during this step based upon your specific skin's needs. Skin nutrients often used during this step include peptides, antioxidants, Vitamin C, hyaluronic acid, and regenerative cells.
Step #3 of the SaltFacial involves LED phototherapy. Don't be fooled by comparing this step to phototherapy devices sold for at-home use. They just aren't the same. The SaltFacial uses a medical-grade, high-intensity, high-powered LED light dome that covers your face, neck, and décolleté. This intense phototherapy reduces any redness that may occur during the previous treatment steps or from other skin conditions, such as acne or rosacea. In addition, this step also improves circulation (blood flow) and boosts the body's collagen production.
Who is a good Candidate For a SaltFacial?
Everyone is a candidate for SaltFacial. Because SaltFacial uses a 100% all-natural approach (organic sea salt and light therapy), it can be used even on the most sensitive skin. SaltFacial is a great option for anyone who desires to have a more youthful, rejuvenated appearance to their skin without undergoing a lengthy recovery. SaltFacial is also an excellent treatment option for acne sufferers and as a treatment for stretch marks.
SaltFacial™ Reviews
"Saturday I had my third visit to Pura Vida. Sherrida Ayabarreno Preformed my service. After my last facial she recommended the Salt rather than the Diamond, which I had gotten the previous two times. She was 100% right. She understood my skin type and with my skin being a little more in the oily side, this was the perfect recommendation. My skin is brighter, but not shinier. My skin has not been this soft and smooth in years. Sherrida Ayabarreno Was not only knowledgeable, she is so personable. Made me feel welcome from the moment I walked through the door. Created a comfortable and relaxing experience. I can't want for next months appointment. Margo Whyte Fleming Island"
- Anonymous /
Other /
Aug 23, 2022
"Super easy to make an appointment and they have lots of options! Everyone was so sweet as soon as you walk in and the atmosphere was super inviting! I had one of the best facials ever from Kennadai and highly recommend with 10+ stars!!"
- A.U. /
Google /
Apr 23, 2022
"Why did I wait so long to return! Thank you Chrissy for reminding me what a wonderful, relaxing and exceptional service you provide. The facial and Dermaplanning was just what I needed. see you soon!!"
- C.T. /
Facebook /
Jun 12, 2022
"Jesse is amazing! After a hard work week, she made sure I was comfortable and let me relax completely during my facial. Can't wait to see her again in April! 😍"
- M.E. /
Google /
Mar 25, 2022
"Jessie made my dermaplaning and VI Peel experience wonderful. She is always delightful to talk to and very knowledgeable. Looking forward for her to do my third peel soon."
- S.R. /
Google /
Apr 08, 2022
Previous
Next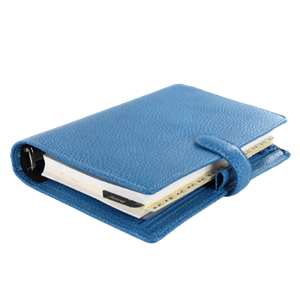 Related Posts