The RHA dermal filler is the first and only FDA-approved hyaluronic acid (HA) filler for dynamic wrinkles, those lines that form from muscle contractions, like frowning, smiling, and squinting. RHA is unique in that it adapts to facial movements, which results in a more youthful look that moves naturally. This product is exclusively available through select providers who have proven exceptional consumer experiences and outcomes. Pura Vida Body & Mind Spa is proud to be recognized as one of these providers. To learn more about RHA, schedule a consultation at our practice in Jacksonville, FL.
RHA® Reviews
"Brittany at Pura Vida is awesome! I never had any fillers or Botox previously and had very little knowledge about what would be best for me. Brittany fully explained everything and helped me decide what I needed to achieve the best result. She's also very gentle and patient during the treatments. I highly recommend going to see her!"
- K.D. /
Google /
Feb 21, 2023
"I cannot say enough good things about Brittany! I have had Plasma tight, tear trough filler and lip filler done with her and she is consistently amazing. She lets you know everything that's going on through the procedures and has always answered every question I have. She truly listens to what you're trying to achieve and is friendly and knowledgeable. I Highly recommend her! I should mention that every staff member I encounter on my visits have always been so nice and helpful. Pura Vida is a gem!"
- S.B. /
Google /
Apr 08, 2023
"Brittany is the best for injectables! She listens to exactly what you want and is so precise. And I love her honesty! I use Xeomin and the product kicks in about 5 days post injection and lasts about 5 months! The spa itself is a relaxing oasis."
- B.F. /
Yelp /
Apr 26, 2023
"Brittany is the best for injectables! She listens to exactly what you want and is so precise. And I love her honesty! I use Xeomin and the product kicks in about 5 days post injection and lasts..."
- B.F. /
Yahoo /
Apr 27, 2023
"Front office and help staff were so friendly and polite and Brittany did an amazing job on first-time lip fillers for me 😍"
- M.M. /
Google /
May 19, 2023
Previous
Next
Most patients with moderate to severe facial wrinkles would be good candidates for RHA. In order to receive RHA dermal fillers, the patient should be:
In good general health
A nonsmoker
At least 22 years of age
Committed to maintaining a consistent skin care routine
RHA is injected by needle into the targeted facial wrinkle. Unlike other dermal fillers, RHA is designed to adapt to your facial movements, preventing dynamic wrinkles from forming. Since RHA is similar in properties to the natural hyaluronic acid already in the skin, it conforms better to the tissues in the skin and allows for a greater range of fluid motion. Depending on the severity and the locations of your wrinkles, there are different types of RHA injections that can be used. RHA is meant for mild to moderate wrinkles while RHA 2 and RHA 3 are intended to be injected into the mid-to-deep dermis to treat more severe cases. RHA 4 is meant for deep dermal injection to treat the most severe dynamic wrinkles, usually deep nasolabial folds and deeper lines in the lower face and jawline.
Directly following RHA injections, a patient can return to their normal daily schedule. It is recommended that strenuous activities, such as exercise or heavy lifting, be avoided for at least 48 hours after the injection to decrease the risk of additional swelling and bruising. Side effects directly after the injection include:
Numbness or redness in the injection site
Some swelling and/or bruising
The treatment area appearing puffy or "overfilled"
Lumps in the injection site
The majority of these side effects are temporary. In rare cases, a patient may have a hypersensitive reaction with hives or swelling.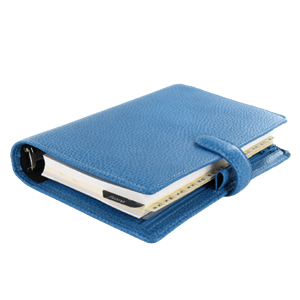 Radiant and younger-looking skin
Smoother, more youthful skin is possible with RHA injectable fillers. If you're looking for younger skin that moves with fluidity, then RHA fillers may be the right product for you. To learn more about this stunning state-of-the-art product, contact Pura Vida Body & Mind Spa in Jacksonville, FL, and book a consultation with our team.