When searching for a dermal filler treatment that offers lasting outcomes, you might want to think about Bellafill injections at Pura Vida Body & Mind Spa. Compared to other dermal fillers that disappear in a matter of months, Bellafill results last up to five years. Bellafill is formulated to minimize the appearance of facial lines and additional issues with a collagen-based gel mixture with polymethyl methacrylate (PMMA), which boosts contours and fullness to create a renewed, refreshed appearance. One of our experienced team members may use it to treat blemishes and obvious wrinkles, such as nasolabial folds (lines around the nose and mouth). If you live in Fleming Island, FL or are close to Jacksonville, we invite you to give our staff a call to ask about this injectable treatment.
Reviews
"Mikaela is wonderfull. Definitely recommending her massages, for releasing sore muscles or just relaxation."
- H.". /
Google /
Jun 01, 2023
"Mikaella was amazing! She was very attentive to my specific needs and helped me develop a plan for my prolonged wellness. 10 out of 10, and I highly recommend booking an appointment with her."
- J.R. /
Google /
Jun 01, 2023
"Had my first massage with Mikealla today! She was Amazing! I was so relaxed I could've fallen asleep!. I'll definitely be scheduling more massages with her. I also had a Salt facial with Melisaa and as always she was Great and recommended products for my area's of concern. I scheduled an Aerolase treatment with her next and can't wait to see the results! Melissa is Awesome!"
- T.M. /
Google /
Jun 01, 2023
"Kara is incredible and extremely professional."
- M.P. /
Google /
Jun 01, 2023
"Melissa was professional and very knowledgeable about her craft. I would definitely recommend her and PureVida."
- L.H. /
Google /
Jun 01, 2023
Previous
Next
Am I A Good Candidate For Bellafill?
Bellafill is intended for individuals looking for a nonsurgical technique to diminish discernable signs of aging. This treatment is only performed for individuals at least 21 years old who want to remove or reduce nasolabial folds, wrinkles, and/or acne blemishes. If you have an allergy to lidocaine or cow (bovine) collagen, Bellafill may not be the best treatment for you. Additionally, the treatment is not recommended for patients who are currently pregnant.
Bellafill is administered via a simple injection into the treatment areas. The collagen restores volume to the face while also raising the skin around your smile lines. Meanwhile, the PMMA microspheres within the formula boost the body's natural production of collagen, which keeps the skin looking even and radiant. This method creates outstanding outcomes that typically last for a year or more. Overall, Bellafill injections at Pura Vida Body & Mind Spa take about 30 minutes to complete, after which you are fine to return to your normal activities.
What Should I Expect After Bellafill Injections?
Immediately after the treatment, some improvement may already be noticeable. However, it may take a few days before you begin to see the full results of the treatment. Over time, your face will continue to even out, and wrinkles in the skin should fade. Some swelling and skin sensitivity are not uncommon but should last for about a day. While there is very little post-treatment healing period associated with Bellafill injections, it is still important to refrain from strenuous activities for a full day to achieve optimal results.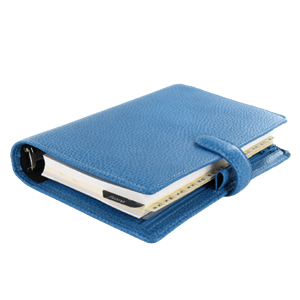 With Bellafill, your results last, giving you a beautiful appearance without needing a lot of touch-ups. The skilled team at Pura Vida Body & Mind Spa is highly knowledgeable about performing Bellafill injections and will be happy to address any of your questions or concerns. Call our practice in Fleming Island, FL near Jacksonville when you're ready to schedule a consultation.

Related Procedures