Many men and women of all ages suffer from eczema, rosacea, acne, and other common facial skin afflictions. LED light therapy seeks to restore the complexion and smooth out the skin by using both red and blue lights. The energy from the red light is able to penetrate the top layer and help produce extra collagen needed for healing and improved skin elasticity. This treatment is great for combating wrinkles, fine lines, eczema, psoriasis, rosacea, and hyperpigmentation. The blue light is able to produce a cooling, soothing effect, offering a deep cleansing of the skin in order to treat active acne, prevent breakouts, and diminish pores. At Pura Vida Body & Mind Spa, one of our experienced team members can consult with you and help you decide which treatment is the best for addressing your unique concerns. Schedule a consultation with us today at our Fleming Island, FL spa to start your skin-healing LED light therapy sessions.
You will be a good candidate for an LED light therapy treatment if:
You have eczema, psoriasis, hyperpigmentation, or other issues
You have acne or rough skin texture
You have wrinkles and fine lines
You desire a nonsurgical approach with no downtime
You desire a long-lasting solution
LED Light Therapy Reviews
"My first ever appointment was with Kayla for a dermaplaning/LED facial. She was super friendly and easy to talk too! Even though I talked her ear off about injectables, she was able to give me an almost mini consultation which was awesome! Will definitely be coming back here!"
- S.N. /
Google /
Sep 26, 2020
"I always enjoy my time here! They're efficient and trustworthy. My aesthetician, Kayla is always so sweet and honest. She knows what my skin needs and would tailor the facial accordingly. I trust her completely! The staff are always so friendly and welcoming. Perfect place to escape the harsh reality of COVID-19!"
- D.T. /
Google /
Feb 06, 2021
"Heaven on Earth! The staff and services are absolutely amazing. You won't want to leave."
- G.J. /
Google /
Feb 04, 2021
Previous
Next
An LED light therapy session should not produce discomfort or need downtime afterward. It is a short procedure that generally lasts between 20 – 30 minutes. One of our spa team members will pass the LED light device over your facial skin, sending wavelengths with varying degrees of depth that penetrate the top layer of your skin to ignite the healing and anti-aging benefits of the collagen process. This treatment is great as an add-on to a facial, or it can be administered as a standalone session.
Results will vary for each patient, and it will depend on your individual case how many sessions you will need. Sometimes results can be seen after just one session, though it is generally recommended that you undergo multiple treatments to reach the desired outcome. The skin will gradually show noticeable improvement as it begins to heal and the collagen begins to produce more rapidly.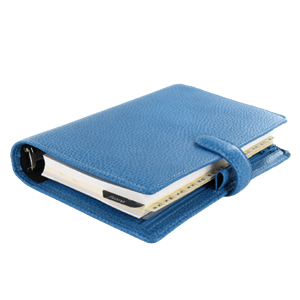 If you're searching for more radiant skin that is free of blemishes, skin afflictions, and signs of aging, then our LED light therapy sessions could be the answer for you. With different lights to target specific issues, our treatments are custom and tailored to your individual needs. Contact our Fleming Island, FL medical spa today to learn more.
Related Post