The process of using salt as a healing agent has been around for thousands of years, often associated with the ancient Greeks. Today we can still reap the benefits from sodium chloride, the two atoms that make up the salt molecule. Salt is an integral part of our life, regulating water intake, circulation, nervous and respiratory system, muscle contractions, and more within the body. In addition, salt also has external healing benefits, offering a noticeable improvement to skin afflictions such as eczema, rashes, psoriasis, dry skin due to its ability to replenish and trap moisture in the skin. It is also thought to be a great stress reliever and mood booster. Because of all of these wonderful benefits, we offer salt therapy sessions at Pura Vida Body & Mind Spa in our Salt Cave, designed specifically for healing and relaxation. If you would like to learn more about these treatments or schedule an appointment, you can call our Fleming Island, FL medical spa today.
You will be a good candidate for salt therapy sessions if:
You have skin afflictions such as eczema, dry skin, acne, psoriasis, or others
You have respiratory issues such as asthma or sinus troubles
You are looking for a great way to de-stress, relax, and boost your mood
Salt Therapy Sessions Reviews
"I have been going to Kara at Pura Vida Mind and Body Spa in Fleming Island for years now, for a few different services and highly recommend that you go see her if you are concerned with anything next step and next level, past basic spa services. She is very knowledgeable and will recommend the best solution for any of your concerns. Kara is straightforward, honest and great at what she does. You won't be disappointed."
- N.R. /
Google /
Feb 14, 2023
"Today was my first visit to Pura Vida and definitely will not be my last. They have a wonderful room where you can sit and relax while your wait for your appointment, that even has a little bar area. There is a sauna and salt cave near the waiting area that I would love to check out, as they both looked awesome. Jessie performed my facial and she was excellent! The facial was very relaxing and refreshing. Would love to plan a girl's spa day here. Would definitely recommend checking it out if you haven't."
- J.V. /
Google /
Nov 04, 2022
"I now go to the new location off of 220 it is great ! My Facials are now done by Jesse she does an awesome facial and I am so relaxed afterwards my skin looks wonderful. I highly recommend going to see her for all your facial needs!!  The other Pura Vita is still in Eagle Harbor for the Salt Room and Massages etc."
- B.B. /
Yelp /
Mar 17, 2023
"Ok so here's the thing, I am a tough critic when it comes to spas because I'm an esthetician and I feel like everyone and their mom thinks they can open a spa. I've been to places and walked out before or shortly after checking in due to either cleanliness, professionalism, my comfort with a service provider or due to being stuck waiting well after my appt time. NONE of that was an issue today."
- E.E. /
Facebook /
Aug 25, 2022
"Love this place! So classy, clean, professional. The staff here are amazing and very knowledgeable. I use allot of their services; salt room, Botox, massages, facials, eyelash serum, etc... FANTASTIC place - HIGHLY recommend! Love everything about Pure Vida!"
- C.H. /
Google /
Oct 14, 2022
Previous
Next
During a salt therapy session, you will be taken to our Salt Cave, which is a place designed for you to relax in a temperature-controlled environment and inhale the natural salt-filled air. You will be surrounded by salt on the walls and floor, which will be diffused into the air so you can breathe it in easily. These sessions typically last around 40 minutes at a time. This is created to be a comfortable, stress-free treatment that brings healing to your mind and body.
Studies show that regular salt therapy sessions can yield results in about two weeks if you are receiving these treatments every day. It may take longer to see the benefits if your sessions are less frequent. Over time, respiratory issues should begin to improve and skin should feel more moisturized and have fewer visible blemishes. You should also feel less stressed and more relaxed. You must continue to attend the sessions in order to maintain the benefits.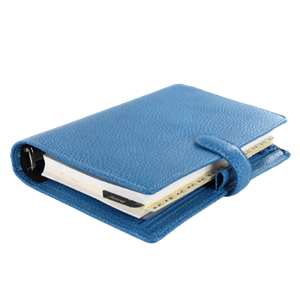 Salt is one of the most crucial elements for the human body to thrive and even continue working properly. Therefore, it is no wonder that using salt as a therapeutic treatment can produce so many wonderful benefits for your body, skin, and mind. You can combat skin afflictions, reduce respiratory issues, and decrease stress by partaking in our relaxing salt therapy sessions at Pura Vida. Call today to find out how to start your treatments.
Related Procedures
Related Posts