In addition to aging and genetics, many things cause our skin to become dull and damaged making us look older than we feel. Pura Vida Body & Mind Spa in Fleming Island has a wide range of treatment options to help prevent and correct the signs of aging, but now, with the addition of Acupulse™ CO2 laser by Lumenis, we can virtually eliminate those pesky lines and wrinkles. When combined with triLift, you can expect facelift like results without surgery and only minimal downtime. As more and more people desire to have non-surgical facelift options, AcuPulse and triLift are rapidly becoming the two most popular treatments on the market.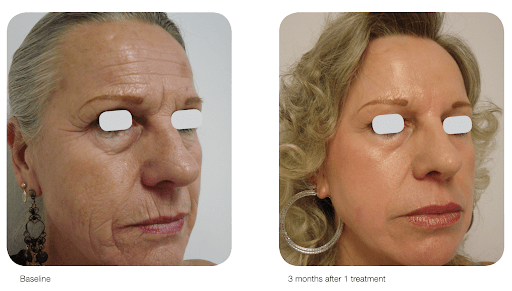 Book Now
Reviews
"Brianna did a wonderful facial for me today. I would definitely recommend her and Pura Vida."
- B.D. /
Other /
Sep 29, 2023
"I had an amazing experience! So informative and welcoming!"
- K.J. /
Google /
Sep 28, 2023
"One of the best facials I have ever had. Amazing service!!"
- C.M. /
Google /
Sep 21, 2023
"I got a massage from Stacy and she did a phenomenal job and was very professional. Following shortly from the massage I got a DiamondGlow Facial by Brianna. She did a fantastic job, my skin was glowing after the facial. The room had a great scent and I have to say for the grand finally of the facial adding the lip balm was a very nice touch. Brianna this is a very creative signature touch!!! Ladies great job!!! Thank you."
- M. /
Google /
Sep 21, 2023
"I had a DiamondGlow facial with Brianna yesterday and WOW! She was great! The music, the scents, the entire process was so relaxing and calm. I left with my skin hydrated and glowing! Can't wait to see her again next month!"
- W.L. /
Google /
Sep 20, 2023
Previous
Next
This state-of-the-art laser delivers microscopic columns of carbon dioxide energy to the skin, which means sections of the skin are left intact during treatment. The areas of the skin that receive thermal damage heal quickly by creating new collagen and replacing the damaged skin cells with new ones. The AcuPulse laser system includes SuperPulse technology and 11 built-in treatment modes. The SuperPulse technology provides the lowest level of thermal damage, making it more gentle on the skin with less injury to the tissue. This means, faster healing and better results.
AcuPulse Fractional CO2 Laser is an anti-aging breakthrough. This skin resurfacing system reduces deep facial wrinkles, skin damage, sun spots, and acne scars. AcuPulse Fractional CO2 Laser is a long-lasting solution that allows the skin to restructure its outer layers back to its natural, healthy, glowing complexion revealing a more youthful appearance.
Skin Conditions That Are Treated With AcuPulse
Moderate wrinkles
Fine lines
Dull skin tone
Sun damage
Smoker's lines – periorbital lip lines
Acne and surgical scars
Uneven skin tone
Crows' feet
Upper and under eyes (non-surgical blepharoplasty)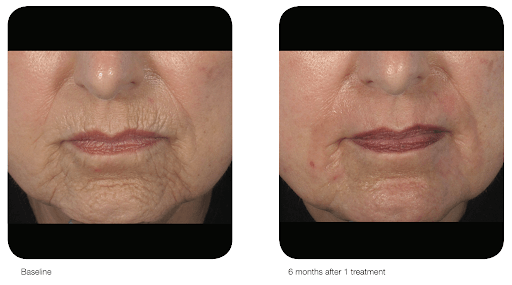 Preparing Your Skin Before Your Treatment
After meeting with one of our highly skilled laser experts, patients are given a skin care regimen to prepare the skin for treatment. Because the AcuPulse laser targets water within the skin, it is important to super hydrate the skin with our 100% Hyaluronic Acid Serum by Pura Vitale Professional Skincare. Drinking lots of water will also help! We will also provide patients with our Brighten Up Serum to quiet down the melanin production in the skin, which helps prevent any possible hyperpigmentation. It is best to avoid direct sun exposure, tanning beds and spray tans two weeks before your treatment and until the skin is well healed after the treatment. Don't worry! This doesn't mean you have to stay indoors. Wearing physical block medical grade sunscreen and SPF hats will allow you to continue with normal daily activities.
Prior to beginning the treatment session, numbing cream is placed on the skin. Since we believe strongly that treatments should not cause pain, we also offer our patients the option to pre-treat with Valium (a driver may be required) and we will super cool the skin with our Sub-Z Chiller. Depending upon the treatment plan (DeepFX or ActiveFX or Combo), the treatment could last from 1-2 hours. Most people tolerate the session very well describing it mostly as a hot sensation similar to a sunburn.
For a few days your skin will be red and warm like a sunburn. The redness will reduce over the following 1-3 weeks, depending upon the treatment received. There is no bruising expected and minimal swelling. Most patients' total recovery time is 4-7 days with visible results in as little as 4 weeks.
Everyone who has aging skin (anywhere on the face and body) is likely a good candidate for AcuPulse. All skin types, from lightest to darkest, can be treated. Except for a few medical conditions, such as uncontrolled diabetes, there are very few people who are not able to undergo the AcuPulse treatment.
Aftercare Following An AcuPulse™ Treatment
No matter the treatment received, you may experience redness, warmth, sensitivity and slight swelling. If you received any treatments to the eyes, do not use contact lenses until the eye swelling is completely resolved. Make sure to not itch or pick the areas that received treatment. Please do not use any harsh skin care products on your skin for at least a month. We will provide you with everything your skin needs to heal and recover quickly.
To read more on AcuPulse™, click here.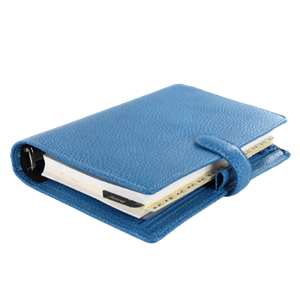 Related Posts