Glutathione is a powerful antioxidant created naturally within the liver, which is used to enhance immune function, create sperm cells, aid enzyme functions, and construct DNA. Outside of the liver, it can also be found in many fruits, vegetables, and meats. Unfortunately, many of our patients often find their bodies to be lacking in terms of glutathione production. However, at Pura Vida Body & Mind Spa in Fleming Island, FL, we can provide glutathione injections, which have proven to quickly and effectively enhance the lives of our patients. Ask one of our talented team members about scheduling your appointment today.
Book Now
Glutathione Injections Reviews
"I absolutely LOVE this place!!! I recently started going for lymphatic drainage massages (post-op). Erika P. has been working wonders for me! She is very professional, personable, kind and extremely knowledgeable! I learned a lot about my body and how the lymphatic system works, just by chatting with her! I also met with Brittany, to discuss IV Vitamin Infusions and she's also very personable, kind and knowledgeable! I chatted with her for a while and discovered she's been in the nursing field for several years and brings so much medical experience and wisdom to this spa! I must also mention how polite and helpful everyone has been in the reception area, INCLUDING THE OWNER, Julie! She always greets me with a genuine, warm welcome each time I visit! When I first met her, she learned of my recent surgery and gave me additional information that would aid in my healing process. Such a benevolent soul! I have not found one thing to complain about here. I'm so happy I found this oasis and will be a loyal customer for years!"
- K.H. /
Google /
Mar 18, 2021
"Pura vida is best spa in Fleming island. Brittany was very professional and explained what the IV infusion was before I received it. This spa really cares about the community. Highly recommend"
- M.H. /
Google /
Mar 18, 2021
"I received the Skinny Shot/a weigh in. My tech Kara has been so supportive and instrumental in raising my momentum to say (Yes I can/will). Even when I'm hard on myself she gives me other avenues to look at to try and get better. So far they are working. Thumbs up to Kara/Jewel. Both I've had the pleasure to have worked with but I have been with Kara my 3 last visits and she's awesome 👌."
- M.L. /
Google /
Dec 18, 2021
"Jules is amazing!! Love her, will continue getting my services at Pura Vida."
- L.P. /
Google /
Oct 06, 2021
"Pura Vida is completely wonderful. I loved the micronutrient treatments I've gotten. I felt like I had more energy when I got them regularly. My chronic pain improved. I have issues with my skin being itchy, and that got better. I would recommend that anyone with fibromyalgia, itchy skin, or fatigue issues give it a try. It's the best thing I've tried so far for my overall health. The salt room is fabulous, so relaxing, and I think it's helped my skin, allergies, and asthma. All the staff is amazing. They take such good care of you at every level, making it truly personal experience. I highly recommend Pura Vida, Julie, Melissa, Jules, Kathy and all the excellent staff. You will not be disappointed, and be sure to try the salt room."
- K.C. /
Google /
Mar 18, 2021
Previous
Next
Is a Glutathione Injection Right for Me?
This treatment can be used to treat an array of different complications rather than simply glutathione deficiency. In fact, many of our patients receive these injections to supplement treatment for other conditions. Glutathione injections can be used to supplement the treatment of a wide variety of ailments, including:
Cataracts
Glaucoma
Cancer
Heart disease
Liver disease
Lung disease
Alzheimer's
Parkinson's
Osteoarthritis
How Do Glutathione Injections Work?
During your consultation, our staff will listen to your concerns and questions before conducting a thorough analysis of your body. If we determine that a glutathione injection might be a beneficial form of treatment, we will conduct the treatment immediately. Since it is injected, rather than taken orally, it can work its way into the patient's system much faster than through other methods. After the injection, patients will be free to go about their regular day.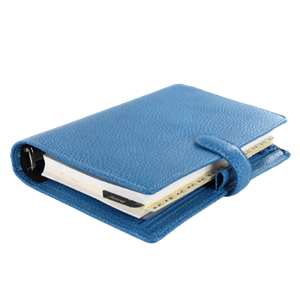 Injections for Your Health
Any number of reasons could be cause for a glutathione injection. Stop by Pura Vida Body & Mind Spa today to see if our experienced team thinks this treatment could help increase your health. We're proud to serve men and women of all ages throughout the Fleming Island, FL area.