About the Aerolase Neo Elite® Laser
The Aerolase Neo Elite is a cutting-edge laser platform that offers comprehensive, customized results for patients searching for aesthetic or dermatological treatments in Fleming Island, FL. Unparalleled in its ability to treat many aesthetic concerns in patients of all skin types and tones, Aerolase Neo Elite is safe, effective, and precise in its delivery. The talented team at Pura Vida Body & Mind Spa is committed to providing patients with a highly tailored experience that begins with a consultation to discuss aesthetic concerns and goals. Aerolase Neo assists us in delivering total skin rejuvenation by allowing us to address each patient's specific and unique needs using advanced, state-of-the-art technology.
What Services Can Aerolase Perform?
NeoClear by Aerloase Acne Treatment
Aerolase NeoClear laser acne treatment addresses excess sebum production, destroys bacteria, and treats inflammation in one laser session. Many acne treatments require several products and extended timelines to treat acne, but NeoClear is highly effective.
NeoSkin by Aerolase Melasma & Hyperpigmentation Treatment
NeoSkin by Aerolase comprehensively treats melasma and hyperpigmentation while preventing future instances. The technology works by stimulating the production of collagen, which works to improve skin imperfections naturally.
NeoSkin by Aerolase Rejuvenation & Tightening
Skin tightening and total rejuvenation are also possible with NeoSkin by Aerolase. Using 650-microsecond laser energy, it can address tone and texture concerns and redness, pigmentation, laxity, and other unwanted imperfections.
NeoSkin by Aerolase Rosacea, Redness, and Vein Treatment
NeoSkin treats and eliminates rosacea in as little as 1 – 3 20-minute sessions. Due to rosacea's chronic nature, many other treatment options require oral and topical medications to be taken or applied for an extended period.
Psoriasis Clearance
Patients with psoriasis can pursue a safe, effective, and tolerable treatment with Aerolase. Patients can attain quicker treatment sessions and faster results without topical steroids or systemic medications, safely and without side effects.
Nail Fungus Treatment
Nail fungus is common but causes self-confidence issues. Aerolase Neo Elite offers patients the ideal fungus eradication procedure by precisely targeting fungus in the nail bed and powerfully penetrating deep beneath the surface to address it.
PFB Treatment
Pseudofolliculitis Barbae (PFB) is a common but irritating issue that causes bumps after shaving. The Pura Vida Body & Mind Spa team uses Aerolase to quickly pass precise energy through the affected skin to treat the condition effectively.
Pigmented Lesion Treatment
Pigmented lesions such as freckles and age spots are often caused by exposure to UV light. The Aerolase Neo Elite safely treats pigmented lesions, helping patients achieve clearer skin free of unwanted pigmentation.
Skin of Color Rejuvenation
Aerolase Neo 650 Microsecond Technology is effective and safe for all skin types and tones. Many competing technologies are not recommended for specific skin colors. We are proud to offer all patients the opportunity to treat unwanted skin conditions.
Reviews
"Fantastic services. Wanna look younger? Try this spa."
- J.B. /
Facebook /
Feb 27, 2019
"Saturday I had my third visit to Pura Vida. Sherrida Ayabarreno Preformed my service. After my last facial she recommended the Salt rather than the Diamond, which I had gotten the previous two times. She was 100% right. She understood my skin type and with my skin being a little more in the oily side, this was the perfect recommendation. My skin is brighter, but not shinier. My skin has not been this soft and smooth in years. Sherrida Ayabarreno Was not only knowledgeable, she is so personable. Made me feel welcome from the moment I walked through the door. Created a comfortable and relaxing experience. I can't want for next months appointment. Margo Whyte Fleming Island"
- Anonymous /
Other /
Aug 23, 2022
"The setting in the spa is peaceful and relaxing. The whole team is attentive and knowledgeable. Every service I've received I have been extremely satisfied with! Salt facials make my skin look and feel amazing. Brittany has been amazing both with her knowledge and experience with tox and fillers. She asks alot of questions on the look your wanting and she makes it happen."
- N.N. /
Facebook /
Aug 20, 2022
"Such a relaxing visit to the Salt Cave- Halotherapy at Pura Vida! Having recently recovered from a sinus infection, the session was both relaxing and healing!"
- A.E. /
Facebook /
Aug 16, 2022
"I went and got lip fillers from Brittany! She was so kind along with everyone else at the spa! I felt extremely comfortable and informed, I can't wait to go back! My results were amazing!"
- L.W. /
Google /
Aug 11, 2022
Previous
Next
Aftercare Following an Aerolase Treatment
Treatments carried out by Aerolase are safe and tolerable. While you may experience slight redness or sensitivity immediately following your treatment, you will not be left with painful peeling skin. While your skin heals and natural collagen is produced, you must protect your skin with proper sunscreen and follow any skin care protocols recommended by your Pura Vida provider.
NeoSkin Comprehensive Rejuvenation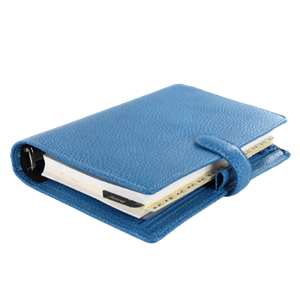 Schedule Your Total Skin Rejuvenation
Aerolase is a one-of-a-kind, best-in-class laser technology that helps patients near Jacksonville, FL, attain their aesthetic skin goals without time spent with the dermatologist or prescription medications that may cause unwanted side effects. Call our team of skin care professionals at Pura Vida Body & Mind Spa in Fleming Island, FL, to schedule your consultation and learn more about how Aerolase can help you achieve the skin you desire.
Related Posts