What is a trilift nonsurgical facelift?
At Pura Vida Body & Mind Spa, we choose to remain at the forefront of advances in the aesthetic industry. As such, we are proud to be the first practice in our area to offer Lumenis® triLift, a ground-breaking nonsurgical facelift procedure that addresses the underlying causes of aging skin, including muscle weakness. Using TriPollar® RF energy, triFX RF microneedling, and Dynamic Muscle Stimulation (DMSt), triLift encourages the body's natural healing response to produce additional collagen and elastin. Simultaneously, action is taken to increase facial volume, improve skin tone and texture (reduce wrinkles), and tone muscular structures. An added benefit of Lumenis triLift is that the neck muscles are organically strengthened while the face is treated. Therefore, patients attain a more youthful and defined neck area post-treatment. We invite you to schedule a comprehensive consultation with our team in Fleming Island, FL, located near Jacksonville, to learn more.
triLift™| Nonsurgical Facelift Reviews
"Pura Vida is an amazing spa. The entire staff are so professional and friendly. Brittany did an outstanding job on my TriLift procedure. I was nervous but she explained everything she was doing in detail and put me at ease. She truly understands facial anatomy and I would trust her to do any procedure. Thank you so much!"
- K.D. /
Yelp /
Aug 08, 2022
"Pura Vida is an amazing spa. The entire staff are so professional and friendly. Brittany did an outstanding job on my TriLift procedure. I was nervous but she explained everything she was doing in..."
- K.D. /
Yahoo /
Aug 08, 2022
"Highly recommend!! Friendly, very knowledgeable staff! All of my concerns and questions have always been answered in detail. Kara and Brittany are amazing at what they do and all employees are warm and welcoming! I wouldn't go anywhere else!"
- M.Y. /
Google /
Jan 24, 2023
"Great experience at Pura Vida. Kara did an amazing job, i got the trilift and micro needling with her. Staff very professional"
- Y.V. /
Google /
Jan 26, 2023
"Brittany is amazing!!  I've had lip filler and now doing trilift appointments.  I highly recommend her"
- A.M. /
Yelp /
Sep 01, 2022
Previous
Next
Who is a Candidate for TriLift?
Patients over the age of 40 who are beginning to notice the signs of aging in their face and neck are great candidates for triLift. Many patients who benefit from this procedure have considered a surgical facelift, but have chosen against it because of the potential scars, associated downtimes, and hefty expense. The best way to determine if you are an ideal candidate for triLift, is to schedule a consultation with a member of our experienced team. But generally speaking, triLift may be right for you if you are concerned about:
Sagging or loose skin
Moderate to severe fine lines and wrinkles
A loss of facial volume
Sunken cheeks
Sagging jowls
What to Expect Before & After your TriLift treatment
Your triLift facelift sessions can be performed over a lunch break and will provide some immediate results. Patients find the procedure tolerable and do not require topical or local anesthetics, but if needed, our practice offers Pro-Nox™ to ensure you are comfortable during your treatment. You will not need any dedicated recovery time following your procedure. Meaning you can return to your schedule as soon as you are ready.
Patients will need a series of 4 – 6 initial treatment sessions followed by a maintenance session every 3 – 6 months for optimal results. You may experience some redness immediately following the sessions, but this will resolve naturally in 2 – 3 days. You should refrain from wearing cosmetics or skin care products for 24 hours after each session.
What are the benefits of trilift?
Benefits of triLift include:
A lifted and defined facial appearance
Reduced facial wrinkles
Smoother skin
Increased facial volume
A toned and tightened neckline
Firmer jowls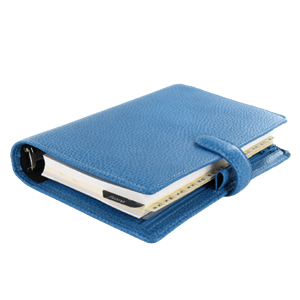 Schedule Your TriLift Facelift today
As one of the first practices in the country to offer this cutting-edge procedure, Pura Vida Body & Mind Spa continues to embody its goal of offering the most effective aesthetic treatments on the market. We hope to provide our Fleming Island patients with surgical alternatives that help them reach their aesthetic goals without exposing them to the risks of going under the knife. Contact us today to schedule your consultation if you have considered a traditional facelift but have been waiting for a safer alternative.
Related Posts