Aging is an inevitable part of life, and as men get older, they often experience changes in their bodies and health. While some of these changes are natural and expected, there's one issue that should not be dismissed as a mere consequence of aging: low testosterone levels. Testosterone is a crucial hormone that plays a vital role in a man's physical and mental well-being. The information below explains the importance of testosterone replacement therapy (TRT) for men, discusses the symptoms of low testosterone, the associated health risks, and how Pura Vida Body & Mind Spa can be your partner in restoring testosterone levels and improving overall health and wellness.
Book Now
Reviews
"Brittany is awesome! She is so gentle and calms any nervousness you may have. She talks you through step-by-step. I've been watching her for years and she knows exactly what needs to be done to your face. She's my girl as long as she's in practice! Thank you Brittany!"
- T.B. /
Google /
Nov 17, 2023
"Hannah is amazing! Extremely knowledgeable and professional. This was the best facial I've ever had!"
- D.H. /
Google /
Nov 15, 2023
"I am so grateful for the talents of Brianna. It was the best facial I've ever had. She studied my face and took great care to treat me. Brianna is more than an excellent esthetician. She is a healer. I went in stressed out and her gentle care changed my whole mood. I've already scheduled my next facial with Brianna at the Island location. You should too!"
- M.M. /
Google /
Nov 10, 2023
"I cannot recommend Pura Vida enough. Kara has helped me learn about so many products and procedures since I'm just now starting to explore how to get my youth back. She is always willing to help educate me on the procedures. I trust her! The entire staff is amazing! Pura Vida is the place to go!"
- A.A. /
Google /
Nov 09, 2023
"Kara and her assistant Kelly were wonderful during my CO2 laser treatment today. They were both very professional and caring. Kara did an excellent job explaining the procedure to me to include the aftercare instructions in thorough detail, you can tell she really loves what she does and is also very knowledgeable. They both made me feel very comfortable during the entire procedure and were very caring throughout the entirety of the procedure. Definitely recommend!!!"
- M.C. /
Google /
Nov 09, 2023
Previous
Next
The Symptoms of Low Testosterone
Low testosterone, also known as hypogonadism, can manifest in various ways, and these symptoms often overlap with common signs of aging. It's essential to recognize them and seek treatment when necessary. Some common symptoms of low testosterone include:
Fatigue: Men with low testosterone often feel tired and lack energy, even after a good night's sleep.
Decreased Libido: A reduced interest in sex or difficulty achieving and maintaining an erection can be indicative of low testosterone.
Mood Changes: Mood swings, irritability, and depression can be associated with low testosterone levels.
Loss of Muscle Mass: Testosterone helps maintain muscle mass, and a decrease in this hormone can lead to muscle loss and weakness.
Increased Body Fat: Low testosterone can contribute to increased body fat, particularly around the abdomen.
Memory and Cognitive Issues: Some men with low testosterone experience memory problems and difficulty concentrating.
Hair Loss: Thinning hair and loss of facial or body hair can occur due to low testosterone.
Sleep Disturbances: Insomnia or other sleep disturbances can be linked to hormonal imbalances, including low testosterone.
The Health Risks of Low Testosterone
Beyond the impact on daily life, low testosterone levels can pose significant health risks. It's not merely a matter of feeling less energetic; it can affect your overall well-being. Some of the health risks associated with low testosterone include:
Osteoporosis: Low testosterone can lead to reduced bone density, increasing the risk of fractures.
Cardiovascular Issues: Studies have shown a correlation between low testosterone and an increased risk of heart disease and hypertension.
Metabolic Syndrome: Low testosterone levels are linked to metabolic syndrome, which includes high blood pressure, high blood sugar, and unhealthy cholesterol levels.
Type 2 Diabetes: Some research suggests that low testosterone may increase the risk of developing type 2 diabetes.
Mental Health Concerns: The mood changes associated with low testosterone can lead to more severe mental health issues like depression.
Pura Vida Body & Mind Spa: Your Partner in Restoration
Recognizing the symptoms of low testosterone and understanding the associated health risks is the first step towards improving your quality of life. If you or a loved one is experiencing these symptoms, it's essential to seek professional help. Pura Vida Body & Mind Spa specializes in hormone therapy, including testosterone replacement therapy for men.
Here's how Pura Vida Body & Mind Spa can work with you to restore testosterone levels and transform your life:
Personalized Treatment: Pura Vida Body & Mind Spa offers personalized treatment plans tailored to your unique needs and hormone levels.
Expert Care: With experienced healthcare professionals, you can trust that your hormone therapy is administered safely and effectively.
Monitoring and Adjustment: Regular monitoring ensures that your hormone levels are optimized, and adjustments can be made as needed.
Comprehensive Wellness: Beyond hormone therapy, Pura Vida Body & Mind Spa promotes overall wellness, offering services such as nutritional guidance and fitness with Emsculpt Neo.
Low testosterone is not just a natural part of aging; it's a condition that can significantly impact your health and quality of life. Recognizing the symptoms and addressing them through testosterone replacement therapy is a crucial step towards restoring vitality and well-being. Pura Vida Body & Mind Spa in Fleming Island, Florida is your partner in this journey, offering personalized care to help you regain your energy, vitality, and overall health. Don't let low testosterone hold you back; take the first step towards a better life today.
Call or Text to set up your in person or virtual consultation (904) 293-1692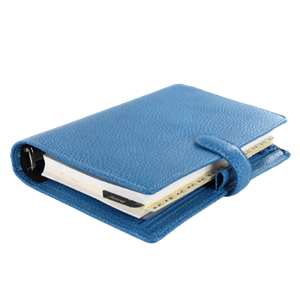 Related Procedures
Related Post