What Is Tri-Immune Boost?
While patients often rely on drug store oral supplements to ward off illness, Pura Vida Body & Mind Spa offers an alternative intramuscular (IM) option to yield the fastest possible absorption and outcome. Our Tri-Immune Boost is an immunity formula designed to target critical areas of defense, consisting of minerals and antioxidants in a highly concentrated formula that supports the body's immune response. This IM option is ideal if you hope to prevent sickness or strengthen a weakened immune system. Contact our Fleming Island, FL today to schedule your Tri-Immune Boost and reach the healthiest version of you.
Book Now
Who Is An Ideal Candidate for Tri-Immune Boost?
Tri-Immune Boost IM therapy is ideal for patients needing immune system support, whether for preventative or reactive reasons. Patients who struggle with increased or chronic inflammation benefit from the anti-inflammatory properties, including those who are healing or recovering from an illness or injury. This blend optimizes the body's cellular function by strengthening healthy cells, leading to an increase in balance and nutrient absorption in your body.
Reviews
"Brianna did a wonderful facial for me today. I would definitely recommend her and Pura Vida."
- B.D. /
Other /
Sep 29, 2023
"I had an amazing experience! So informative and welcoming!"
- K.J. /
Google /
Sep 28, 2023
"One of the best facials I have ever had. Amazing service!!"
- C.M. /
Google /
Sep 21, 2023
"I got a massage from Stacy and she did a phenomenal job and was very professional. Following shortly from the massage I got a DiamondGlow Facial by Brianna. She did a fantastic job, my skin was glowing after the facial. The room had a great scent and I have to say for the grand finally of the facial adding the lip balm was a very nice touch. Brianna this is a very creative signature touch!!! Ladies great job!!! Thank you."
- M. /
Google /
Sep 21, 2023
"I had a DiamondGlow facial with Brianna yesterday and WOW! She was great! The music, the scents, the entire process was so relaxing and calm. I left with my skin hydrated and glowing! Can't wait to see her again next month!"
- W.L. /
Google /
Sep 20, 2023
Previous
Next
How Does Tri-Immune Boost Work?
This IM therapy works by combining various vital ingredients of healthy immune systems and administering them to our patients in highly concentrated amounts. By isolating and administering these nutrients, we can treat many patient concerns and help our patients achieve their body's peak immunity. Your treatment will be provided while you relax comfortably in one of our treatment rooms. You can elect to have Tri-Immune Boost as a standalone treatment to combine it with other blends for optimal results.
What is the formula comprised of?
The Tri-Immune Boost is a power-packed blend of Glutathione, Ascorbic Acid, and Zinc. Glutathione, an amino acid, is a crucial component of a robust immune system. Ascorbic Acid, known as Vitamin C, contains a powerful antioxidant that supports a host of immune and cellular functions. Zinc is a mineral that helps the body heal from infections and wounds. Combining these three essential immunity builders helps this therapy address many health concerns.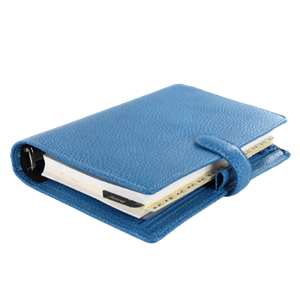 Supercharge Your Immune System
If you'd like to boost your immune system, decrease inflammation, accelerate healing, or improve your overall wellness, reach out to our Fleming Island, FL office today, near Jacksonville, FL. Our award-winning facility prides itself on offering a holistic range of services to help our patients look and feel their best. Schedule your Tri-Immune Boost today and let our Pura Vida team help you build, maintain, and enjoy a healthy immune response.