What is an Amino Acid Blend Injection?
Did you know that over two-thirds of the American population are classified as being either obese or overweight? It can be incredibly hard to combat weight gain without the necessary tools for success. For many, even a healthy diet and exercise plan is not enough to shave off the unwanted weight. Fortunately, the talented staff at Pura Vida Body & Mind Spa in Fleming Island, FL has extensive experience in utilizing amino acid blend injections in order to stimulate weight loss. These natural compounds are able to combine and form beneficial proteins within the body, which help to break down food and repair body tissue, making it even easier to lose weight, especially when paired with a proper diet and exercise regimen.
Amino Acid Blend Injections Reviews
"Pura vida is best spa in Fleming island. Brittany was very professional and explained what the IV infusion was before I received it. This spa really cares about the community. Highly recommend"
- M.H. /
Google /
Mar 18, 2021
"I received the Skinny Shot/a weigh in. My tech Kara has been so supportive and instrumental in raising my momentum to say (Yes I can/will). Even when I'm hard on myself she gives me other avenues to look at to try and get better. So far they are working. Thumbs up to Kara/Jewel. Both I've had the pleasure to have worked with but I have been with Kara my 3 last visits and she's awesome 👌."
- M.L. /
Google /
Dec 18, 2021
"Love coming in to see Jules, Melissa, and Brittney. Have loved everything I have ever had done here. Everyone is super friendly and helpful. I see Jules the most and she is always willing to take the time to answer any questions I may have."
- A.R. /
Google /
Oct 06, 2021
"My mom and I went to pura vida for spa services and absolutely loved it. We met with Jules and she was great and made our experience so good from start to finish. She took the time to really listen to our concerns and formulated a treatment plan accordingly. She is always so sweet and has a smile on her face. She also makes you feel very comfortable. The Spa is very elegant and clean, we enjoyed all the services, including the salt room, the salt facial, Emsculpt NEO and skinny shots ! I highly recommend The Spa at Pura Vida and meeting with Jules…she's amazing!!!"
- T.B. /
Google /
Oct 06, 2021
"Jules is amazing!! Love her, will continue getting my services at Pura Vida."
- L.P. /
Google /
Oct 06, 2021
Previous
Next
Is an Amino Acid Blend Injection Right for Me?
This treatment has been found to be useful for virtually anyone hoping to lose a healthy amount of weight. Amino acid blend injections have proven to improve metabolism, enhance energy levels, boost endurance, and burn additional fat. In addition, the treatment is able to provide your body some of the essential and nonessential amino acids that are necessary for your body to remain healthy.
How Do Amino Acid Blend Injections Work?
The injection delivers the amino acids directly into the bloodstream, making the effect more immediate and effective than through other means. Through the correct blend of amino acids, we can boost the patient's metabolism, enhance the patient's physical performance, and detoxify the body to stimulate weight loss. We encourage all of our patients to partner this treatment with a healthy diet and a regular exercise plan in order to achieve their desired results.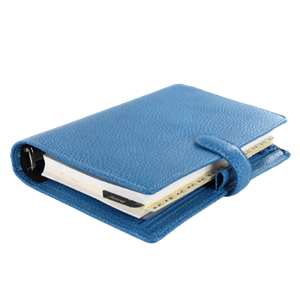 A Healthy Method of Weight Loss
Trying to lose weight can be incredibly discouraging. Some of our bodies are simply built differently than others, often making it difficult to compare ourselves to others who seem to be doing it so effortlessly. Amino acid blend injections are a minimally invasive technique that can be used without the need for any downtime or recovery at all. Contact Pura Vida Body & Mind Spa in Fleming Island, FL to learn more.