The "Skinny Shot," also known as lipotropic injections or weight loss injections, works to increase energy and stamina in order to aid in a healthy, active lifestyle. Our team at Pura Vida Body & Mind Spa is experienced in providing numerous weight loss services that could include lipotropic injections, which are helpful in allowing patients to get rid of any unwanted weight. During a thorough consultation at our Fleming Island, FL facility, our skilled and certified team may suggest that you be prescribed these shots in order to kick-start your metabolism and encourage an enhanced efficiency within your body. When combined with a healthy diet and a consistent exercise routine, these injections can help you to effectively achieve your weight loss results. Along with aiding in weight loss, additional benefits of these injections include:
Creating a natural boost to energy levels
Elevating cognitive abilities
Boosting a more positive overall mood
Enhancing the overall condition of the skin
Learn more about lipotropic injections by contacting our Fleming Island, FL facility to schedule your initial consultation.
Lipotropic Injections Reviews
"I have had nothing but wonderful experiences at Pura Vida ! Brittany is a wonderful injector and Julie is super amazing with injections of the skinny shot ! Highly recommend"
- M.A. /
Google /
Aug 06, 2021
"Pure Vida is excellent and so professional! I will go every month!"
- L.G. /
Google /
Mar 25, 2021
"Whitney is amazing! She's knowledgeable and extremely professional."
- D.W. /
Google /
Feb 18, 2021
"I got my first IV Glutathione and vitamin C therapy today and had a wonderful experience! Jules was so helpful and knowledgeable about the different IV options and helping me decide what my best option was based on how I felt. The environment is very clean and relaxing. I already feel like I'm thinking clearer and I'm more energized. I can't wait to go back in two weeks for my next infusion! They offer a wide variety of IV cocktails. If you're trying to avoid a cold, hangover, lift the post Covid brain fog, or just optimize your body for energy and health, I highly recommend this place!"
- B.M. /
Google /
Jan 21, 2021
"Chrissy did any awesome job! My skin looks and feels renewed and I'm in love with the Biopelle Tensage Eye Cream she recommended. It looks like an overnight eye lift!!!!!"
- S.C. /
Google /
Mar 11, 2021
Previous
Next
Am I a candidate for the Skinny Shot?
Men and women who are struggling with weight loss and are finding it difficult to reach their ideal weight may be ideal candidates for the skinny shot. An effective treatment for aiding in your weight loss routine, lipotropic injections can be effectively combined with our other weight loss treatments provided at Pura Vida Body & Mind Spa. An ideal choice for men and women who are looking to maintain a healthy weight or those seeking to prevent unexpected weight gain, lipotropic injections can be a great way to kick-start your healthy lifestyle. In a comprehensive consultation, our team can better determine if you would benefit from lipotropic injections.
Weight loss treatment options at Pura Vida Body & Mind Spa could include weekly lipotropic injections in order to enhance your body's ability to burn fat and lose weight. The specially developed formula includes an important source of fuel that works to power the body's ability to preserve energy levels and promote an ideal metabolic rate. The Skinny Shot has been used regularly by our experienced team as a way to help many of our patients achieve effective weight loss results.
What to Expect After Lipotropic injections
The specific dosage and number of your prescribed lipotropic injections will be talked about by our team within your consultation. Follow-up appointments will also be necessary in order to evaluate your treatment plan and ensure you are receiving your desired results. Lipotropic injections are helpful for individuals who could have a deficiency, and they are effective in improving mood, boosting energy levels, and strengthening weight loss efforts. Our Fleming Island, FL team is happy to offer additional support and evaluations in order to identify why your current dietary habits may not be effective for your weight loss goals. In addition to these injections, our team also recommends that you stick to a healthy diet and an ideal exercise plan in order to maintain your results.
Learn more about the Skinny Shot!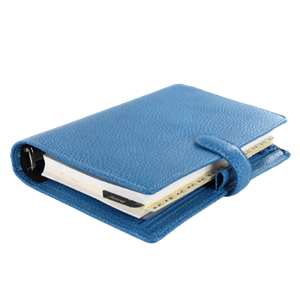 Achieve Your Goals with the Skinny Shot
At Pura Vida Body & Mind Spa, the Skinny Shot, or lipotropic injection, is effective in helping you to burn fat, have increased metabolism, and achieve your overall weight loss goals. Our team is proud to offer this innovative treatment for our patients to allow them to experience a healthier lifestyle. Contact our Jacksonville, FL facility today to learn more and to schedule your initial consultation with our certified team.