About Nutritional Balance
Pura Vida Body & Mind Spa and our specially skilled team pride ourselves on providing comprehensive solutions for your aesthetic needs, as well as your overall health and wellness. As adults, many of us are plagued by things we consider part of the natural aging process, such as fatigue, trouble sleeping, muscle cramps, and mental health concerns. But what if we told you that many of these things could be caused by a simple vitamin deficiency? With the help of SpectraCell Laboratories micronutrient deficiency testing, we can provide you with the answers you need to amplify your health. Perhaps you are thinking, "I exercise, eat a balanced diet, and get plenty of sleep so it can't be a vitamin deficiency." The truth is, 50% of individuals who monitor their health, maintain good habits, and take a multivitamin remain deficient in the very nutrients they need to thrive. Many of the factors that contribute to your nutrient status are beyond your control. This is why our Fleming Island, FL facility offers the tests needed to troubleshoot your levels and determine what can be done to help you feel and perform your very best.
Micronutrient Deficiency Test Reviews
"Pura Vida is completely wonderful. I loved the micronutrient treatments I've gotten. I felt like I had more energy when I got them regularly. My chronic pain improved. I have issues with my skin being itchy, and that got better. I would recommend that anyone with fibromyalgia, itchy skin, or fatigue issues give it a try. It's the best thing I've tried so far for my overall health. The salt room is fabulous, so relaxing, and I think it's helped my skin, allergies, and asthma. All the staff is amazing. They take such good care of you at every level, making it truly personal experience. I highly recommend Pura Vida, Julie, Melissa, Jules, Kathy and all the excellent staff. You will not be disappointed, and be sure to try the salt room."
- K.C. /
Google /
Mar 18, 2021
"Pure Vida is excellent and so professional! I will go every month!"
- L.G. /
Google /
Mar 25, 2021
"Wonderful experience, friendly, CLEAN, and just what was needed. Thank you"
- T.C. /
Google /
Mar 25, 2021
"Melissa provided the most in depth, relaxing facial for me. Couldn't leave a better review! Pura Vida Fleming Island will get all of your skincare needs taken care of!"
- C.H. /
Google /
Mar 28, 2021
"Melissa is the kind of professional that exceed all your expectations. She is knowledgeable, has years of experience and treats you like a Queen! She really cares and love all her patients. No..."
- E.K. /
Yahoo /
Mar 28, 2021
Previous
Next
Micronutrients regulate our metabolism, build and repair tissue, balance hormones, fight illness and disease, and boost our energy levels. When our nutrients are depleted or deficient, our bodies do not perform at their optimal capacity and in turn, we do not feel our best. Many adults contribute this to age or stress, and while these things certainly affect our health, poor nutrition or insufficient nutrients are often to blame. Furthermore, micronutrient deficiency testing has a wide scope of applications and can detect a number of health concerns, including:
Autoimmune issues, such as allergies, rheumatism, lupus, and celiac disease
Neurodegenerative conditions, such as migraines, MS, and cognitive function
Cardiovascular concerns, like hypertension and dyslipidemia
Cancers of the breast, colon, prostate, and more
Hormonal imbalances related to menopause, PMS, and pregnancy
Mental health concerns, such as depression, anxiety, insomnia, and ADHD
SpectraCell Laboratories has an impeccable reputation and more than 20 years of experience in the scientific assessment of functional intracellular micronutrients and how they affect our bodies. SpectraCell micronutrient deficiency testing has been used on more than a million patients worldwide and has successfully detected he proprietary, comprehensive, and functional results needed to help an individual assess their overall wellness and make the changes necessary to feel and operate at maximal efficiency.
After testing the function of 35 nutritional components, including antioxidants, minerals, amino acids, white blood cells, and vitamins, the nutritional analysis will provide an overview page that breaks down and explains deficiencies, levels, and assessments. Using the information provided, Pura Vida Body & Mind Spa will provide supplementation recommendations, as well as lifestyle adjustments. A member of our team will work with you to create a plan of action that includes all of the ways we can work together to ensure your health is restored and your quality of life is amplified.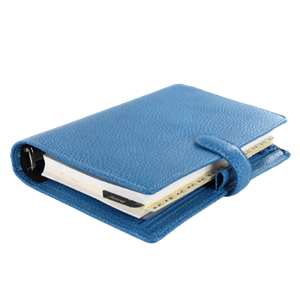 Achieve Optimal Nutrition
If you simply don't feel your best and aren't sure whether age, stress, or health are to blame, we invite you to schedule a visit to Pura Vida Body & Mind Spa for micronutrient deficiency testing. Our talented team is equipped to partner with you to create a treatment plan based on your results. We are committed to helping you achieve your aesthetic goals, but you can only look as good as you feel. Contact our Fleming Island, FL facility today and amplify your health and beauty from the inside out.
Related Posts