What is a Nonsurgical Eyelid Lift?
As we begin to age, you may start to notice drooping and sagging of the eyelids, leading to difficulty seeing correctly and an aged appearance. At Pura Vida Body & Mind Spa in Fleming Island, FL, we proudly offer nonsurgical eye lift procedure options to help correct sagging and provide your desired results. In order to create a more lifted appearance for your eyes, we may recommend a combination of radiofrequency (RF) microneedling, BOTOX®, PlasmaTight®, and/or Upneeq® daily eye drops. After a thorough consultation at our facility, our team can create a personalized nonsurgical eye lift treatment plan that may consist of one or more of these state-of-the-art services. To learn more, contact us in Fleming Island, FL, today to schedule your initial appointment.
Book Now
Reviews
"Brittany is awesome! She is so gentle and calms any nervousness you may have. She talks you through step-by-step. I've been watching her for years and she knows exactly what needs to be done to your face. She's my girl as long as she's in practice! Thank you Brittany!"
- T.B. /
Google /
Nov 17, 2023
"Hannah is amazing! Extremely knowledgeable and professional. This was the best facial I've ever had!"
- D.H. /
Google /
Nov 15, 2023
"I am so grateful for the talents of Brianna. It was the best facial I've ever had. She studied my face and took great care to treat me. Brianna is more than an excellent esthetician. She is a healer. I went in stressed out and her gentle care changed my whole mood. I've already scheduled my next facial with Brianna at the Island location. You should too!"
- M.M. /
Google /
Nov 10, 2023
"I cannot recommend Pura Vida enough. Kara has helped me learn about so many products and procedures since I'm just now starting to explore how to get my youth back. She is always willing to help educate me on the procedures. I trust her! The entire staff is amazing! Pura Vida is the place to go!"
- A.A. /
Google /
Nov 09, 2023
"Kara and her assistant Kelly were wonderful during my CO2 laser treatment today. They were both very professional and caring. Kara did an excellent job explaining the procedure to me to include the aftercare instructions in thorough detail, you can tell she really loves what she does and is also very knowledgeable. They both made me feel very comfortable during the entire procedure and were very caring throughout the entirety of the procedure. Definitely recommend!!!"
- M.C. /
Google /
Nov 09, 2023
Previous
Next
Is a Nonsurgical Eyelid Lift Right for Me?
A nonsurgical eyelid lift is ideal for individuals that are wanting to correct aging, sagging eyelids without having to undergo the downtime associated with a surgical procedure. Patients desiring a nonsurgical eyelid lift should be in good overall health, have mild to moderate eyelid sagging, and still have good elasticity around the eyes. Within a consultation at our facility, we will be able to determine which treatment(s) will work best to provide your desired results.
How is a Nonsurgical Eyelid Lift Performed?
Once your customized treatment plan has been created, our team will let you know what to expect during your visits to our practice. Some treatments may be provided within the same day, while others may be recommended during follow-up visits. Your nonsurgical eyelid lift plan may include:
RF Microneedling: An innovative treatment that utilizes advanced microneedling technology and RF energy to stimulate a healing response within the skin for a tightened appearance, as well as improved skin tone and texture.
BOTOX: An injectable wrinkle relaxer that helps to stop muscle movement in order to diminish and prevent wrinkles and fine lines.
PlasmaTight: A state-of-the-art skin rejuvenation treatment that uses plasma energy in order to safely create microinjuries across the surface of the skin for the stimulation of healing and collagen and elastin production.
Upneeq: An FDA-approved, prescription eyedrop that is administered once a day to lift the upper eyelids and create a more open appearance to the eyes.
What to Expect After a Nonsurgical Eyelid Lift
All nonsurgical eyelid lift treatment options require no significant downtime afterward. In some cases, a procedure plan will be created that requires a series of treatments over time. Additionally, treatments such as BOTOX will require touch-up appointments in order to effectively maintain your results. Our team at Pura Vida Body & Mind Spa will let you know what to expect and when to schedule your treatments at our facility. We will also provide the necessary aftercare instructions to ensure your best possible results.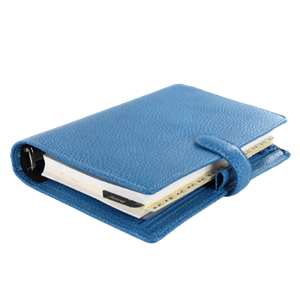 Raise Your Confidence and Your Eyelids
Drooping eyelids can make you self-conscious about your appearance and cause vision issues in some individuals. Thankfully, our team at Pura Vida Body & Mind Spa offers several nonsurgical eyelid lift options that can help provide a more youthful, lifted appearance to your eyes and face. Contact us in Fleming Island, FL, today to learn more and schedule your initial consultation.