What is the SmoothGlo™ system?
At Pura Vida Body & Mind Spa, our team is dedicated to providing our patients with cutting-edge care that helps individuals look and feel their best. For aging, dull, and pigmented skin, our SmoothGlo™ system uses a specialized sequence of treatments. First, our StellarM22™ IPL treatment address brown spots, lesions, and hyperpigmentation all while adding moisture back into the skin. The second stage of treatment employs a microneedling procedure using the Legend Pro™ Voluderm™ microneedling pen to address your facial texture, volume, and profile shape. Patients leave this treatment with balanced, hydrated, and glowing skin that is quantifiably healthier and younger. Reverse your signs of aging by scheduling a SmoothGlo treatment at our Fleming Island, FL spa, located near Jacksonville, today. Our team is eager to help you look and feel your best.
What are the benefits of SmoothGlo?
No one enjoys the feeling of dull, lifeless skin. The SmoothGlo system provides our Fleming Island, FL patients with a wide variety of benefits, some of which include:
Balanced tone - The Stellar IPL treatment addresses both brown and red lesions, evening out skin tone
Soothed texture - Microneedling treatment addresses texture issues
Youthful appearance - A balanced, tightened look restores your youthful skin
Increased volume - Stimulate your skin's natural production of hyaluronic acid for a plumped, revitalized appearance
Am I a good candidate for SmoothGlo?
Because of its wide range of treatment benefits, SmoothGlo treatments are suitable for a range of candidates. Anyone interested in IPL or microneedling as standalone procedures should consider the additional outcomes available with SmoothGlo's multi-step system. For our patients who are concerned with existing or imminent signs of aging, Pura Vida recommends the SmoothGlo system as a trusted way to tackle these concerns. Between the IPL and microneedling stages, you will leave feeling more confident. Additional qualifiers for receiving SmoothGlo can include:
Dull, lifeless skin
Unwanted spotting from age or sun damage
Dry and dehydrated skin surface
Loose or wrinkled skin features
What can I expect in my treatment?
Your SmoothGlo procedure will begin by relaxing in one of our spa-like treatment rooms. The first step of the procedure begins with the Stellar IPL treatment. IPL, or Intense Pulsed Light photofacial that emits warmth via light energy pulses. Following the IPL, the Voluderm microneedling treatment utilizes the tiniest of needles to pass over your skin and elevates your skin's moisture levels. This stage also stimulates your body's natural production of collagen for long-lasting anti-aging results. You can expect to see these results in as little as 3 - 4 treatments.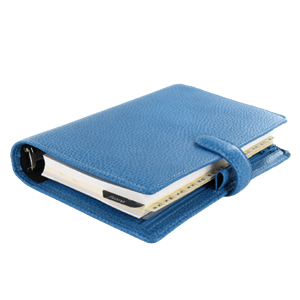 Get ready to Glow with SmoothGlo!
With our cutting-edge technology, Pura Vida Body & Mind Spa proudly offers the SmoothGlo system as a way to help our patients efficiently regain their youthful appearance. This treatment provides you with the benefits of two separate aesthetic treatments in one, making it time-efficient as well as more effective for improving your skin. To find out what SmoothGlo can offer you, contact one of our facilities today to initiate your journey to revitalized skin.
Related Procedures
Related Post