Aging can be physically, mentally and emotionally challenging for many women. This is largely because the aging process has such a significant impact to the female hormones. With age, many women's hormones get out of balance and causing a whole host of symptoms such as mood swings, hot flashes, night sweats, brain fog, headaches, decreased libido, painful sex, vaginal dryness, fatigue, joint pain, wrinkles, dry skin, and weight gain (the "muffin top"). While aging is inevitable, there are safe and effective ways to ease into and move through the process without all the suffering.
While the average age for a woman to go through menopause is 51, it can occur earlier if the ovaries are surgically removed, if there was damage to the ovaries from drugs (such as chemotherapy), genetics, and for unknown reasons. Menopause symptoms can actually begin up to ten years prior to menopause when the ovaries start gradually making less estrogen. We call this transition period perimenopause.
Bio-identical hormones can be prescribed in different ways. At Pura Vida Medspa, we have clients from all around the Jacksonville area and we believe each woman has her own unique experience with hormonal aging. Therefore, our treatment providers tailor a bio-identical hormone treatment plan specifically for each woman's needs and desired outcomes. We do not believe in a "one size fits all" approach to women's health.
BHRT(Hormone Replacement) Reviews
"Im so glad I chose Pure Vida Spa. Dawn hooked me up with my menopause lol with vitamins and I feel amazing. I can not wait until I get my pellet therapy. All the staff is so nice and they treated me like family. Anyone who is in need of anything to do with what Pure Vida has to offer I highly suggest you visit them. Oh, I have to give it up to Jules. No one can ever find my veins for blood work and she got it on the first try. Thanks so much to all the staff. I feel alive again 💪🙏😁❤️"
- T.H. /
Google /
Aug 16, 2023
"I can't say enough about the five-star service and experience at Pura Vida. I've been a client for awhile now and recently started BHRT with Dawn. I'm amazed by the knowledge, experience, and genuine care I get from Dawn and every single staff member at Pura Vida. This spa is the perfect combo of luxury and professionalism. I recently became a member and it is been an incredible investment. Highly recommend to anyone!"
- W.W. /
Google /
Aug 24, 2023
"Such a phenomenal team over at Pura Vida! I HIGHLY recommend…Lips by Brittany and hormones by Dawn! I also get all of my skin care from them!"
- C.B. /
Google /
Aug 24, 2023
"Pura Vida and staff are amazing. I had to get Botox due to TMJ/migraines and Brittany did an amazing job. It was my first time with something like this and she talked me through everything and after the first injection, I realized it was very painless and simple ! I visited Dawn( who is SO sweet) who helped me get my hormones straightened out. You can tell she really cares about helping. I also saw Andrea who did a diamond glo facial for me. She Informed me of the facial and was very gentle with my skin. I've also had a salt facial done by brianna who was so caring and knowledgeable! Whatever you need - Botox, filler, hormones, or just overall health help, Pura Vida is the place to go."
- B.B. /
Google /
Aug 24, 2023
Previous
Next
All Pura Vida patients begin with a detailed consultation with an Advanced Registered Nurse Practitioner who is specially trained in treating hormone imbalances through nutrition and bio-identical hormone therapy. You will meet in one of our luxurious consultation rooms, kick back in comfy chairs together and chat about your symptoms, concerns, and desired results. Your treatment provider will also take a detailed medical history from you during this initial visit. Once it is determined that you are an ideal candidate and that bioidentical hormone replacement therapy (BHRT) is a safe and appropriate treatment option for your situation, you will learn about the various delivery options, risks, benefits, and alternatives. Blood work will be required to determine the appropriate dosing. You should expect this appointment to last from 30-60 minutes.
Before starting on BHRT therapy, patients and their providers must decide which delivery method is the best option – Topical Creams, vaginal creams, pills and pellets or a combination thereof will be considered. Each option comes with its own pluses and minuses. Your treatment provider will explain these and you will decide together, as a team, on which approach is best suited for your lifestyle.
Bio-identical hormones can be delivered by implanting tiny pellets (smaller than a grain of rice) under the skin. Pellet therapy uses bio-identical, all-natural estrogen and testosterone derived from plants. These hormones are biologically identical to the hormones our body naturally creates and are indistinguishable from our own. Pellets placed just under the skin provide natural hormones 24-hours-a-day, 7 days a week for 4 to 6 months. This is a convenient method since patients don't have to apply creams or take pills daily which is likely why it has become so popular. There are a few downsides however. There is no guarantee that the hormone pellets will deliver the hormones into the body evenly each day. Variation can occur as every human body breaks down things differently.
Benefits of Hormone Therapy
• Reduced risk of breast and endometrial cancer
• Increased muscle and bone mass
• Reduced risk of osteoporosis
• Reduced risk of heart disease
• Protects against loss of collagen in the skin (less wrinkles, less dry skin)
• Improved vaginal moisture
• Fewer mood swings
• Increased sexual desire (libido)
• Better orgasms
No two women are alike and no two women experience the same journey during perimenopause and menopause. There are many different options available if you are symptomatic and need relief.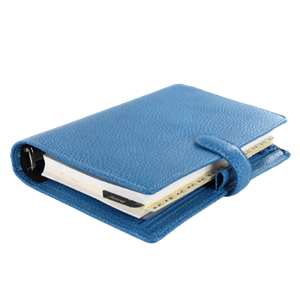 Related Posts