Book today to claim $500 OFF your QWO procedure!
Book Now!
What is QWO Cellulite Reduction?
In addition to being embarrassing, cellulite on the buttocks can also be incredibly hard to eliminate. While a proper diet and exercise plan may help you lose weight, oftentimes, the cellulite stays behind. Fortunately, QWO is an all-new injectable treatment that is FDA approved to address moderate to severe cellulite on the buttocks of women. We invite women in Fleming Island, FL who — due to the appearance of cellulite on their buttocks — currently feel self-conscious in bathing suits, underwear, or other revealing apparel to visit Pura Vida Body & Mind Spa. Our experienced team is highly trained in administering this revolutionary treatment to help women feel more comfortable in their own skin.
Reviews
"Fantastic services. Wanna look younger? Try this spa."
- J.B. /
Facebook /
Feb 27, 2019
"I had the vivie and it was amazing. I hope one day that a lot of women know about this. It really helped me. I was scared at first but I am so glad I had it done. I had it done last year. Jules did a wonderful job. Jules was amazing I would definitely recommend her. There's a lot of women that don't know about this procedure but I believe that all women need to have this done!!!!! Thank you so much Jules for changing my life. Thank you Donna"
- D.M. /
Google /
Mar 14, 2022
"I enjoy going out here every time I go to the salt room or anything I get done very relaxing very enjoyable I would recommend anyone to go there"
- K.M. /
Facebook /
Mar 03, 2022
"I did a salt facial. I wasn't sure want to expect. But my aesthetician walked me through the process and was very knowledgeable."
- C.L. /
Google /
Feb 24, 2022
"Loved my spa experience yesterday with Chrissy She did a Diamond Glow facial and I loved it! My skin looked incredible. Highly recommend Pura Vida Spa for just relaxation and/or other spa services!"
- S.M. /
Google /
Feb 18, 2022
Previous
Next
Is QWO Cellulite Reduction Right for Me?
While there are surgical options when it comes to the elimination of cellulite, many women want to avoid the associated scarring and lengthy recovery process. We typically recommend this treatment for women who want to remove cellulite on the buttocks while avoiding these pitfalls. However, there are a few factors that may make certain patients unideal for QWO cellulite reduction injections. We usually do not recommend this treatment for patients who:
Have loose skin or varicose veins on the buttocks
Are suffering from an infection
Have been diagnosed with diabetes or a bleeding problem
Are currently pregnant
How Does QWO Cellulite Reduction Work?
Prior to the start of the treatment, our staff will conduct a brief analysis of your buttocks and listen to your goals and concerns. Photos will be taken and the injection areas (dimples) will be marked for treatment. We will review the photos and markings with you before we begin the injections. We'll ask you to relax comfortably on your stomach while we make our injections into certain areas of the buttocks. The exact number of injections will vary from one woman to another, though the procedure itself usually only takes about ten - fifteen minutes. The QWO serum is made up of enzymes called collagenases, which are able to treat cellulite in three distinct steps:
Releasing fibrous bands
Redistributing fat cells
Stimulating the body's production of collagen
While there is no required down time following your QWO treatment, it is important to know that QWO causes significant bruising and tenderness in everyone who is treated. Some people report mild pain after the treatment but most go back to their daily routines within a couple of days, reporting only tenderness and soreness. Here are a few things you can do to reduce the bruising, tenderness and swelling, and to be prepared following your treatment:
•Don't drink alcohol 3 days prior to treatment.
•Two weeks prior to treatment, do not take over-the-counter anticoagulants (blood thinners) like Motrin, Ibuprofen, Advil, Aleve, Aspirin. If you have been told by your doctor that you must take blood thinners or you have been prescribed a blood thinner, please discuss with your treatment provider
•Two weeks prior to treatment, avoid supplements such as omega 3, fish oil, ginkgo, ginseng & St. John's Wort which can increase bruising.
•Take Arnica or bromelain tablets 7-10 days prior to treatment.
•Make sure you have a heating pad & a chilled cool pack at home and ready to go.•
If you have a sit-down job, you may want to take 1-3 days off. You should expect some tenderness and sitting may make it worse. It is not required that you refrain from sitting but it may make you more comfortable.
•Buy a few pair of Spanx panties or some type of light compression garment.
•Hydrate! Drink at least eight 12-ounce glasses of water daily starting 48 hours before your scheduled treatment day
What Results Can I Expect from QWO Cellulite Reduction?
After your treatment, for the next 72 hours, we recommend applying cold compresses (not direct ice) to the treated areas every 2 hours, for 20 minutes at a time. Bruising will begin immediately after treatment and will continue to worsen over the next 2-4 days. This is normal. Limit sitting for long periods of time depending upon your level of tenderness or soreness. You may notice lumps or bumps at the injection sites for several days to two weeks. Using gentle massage with the skin care product recommended by your treatment provider should help these resolve sooner. On day 4, you can apply warm compresses or sit on a heating pad LOW HEAT level for 20 minutes at a time, 2-3 times per day. This may help the bruising resolve sooner.
We schedule patients for three total sessions each spaced about three weeks apart. Scheduling of treatments cannot be varied and must be done timely. This ensures that each of our patients receives the results they've been dreaming about. Typically, the final results of the treatment can be seen about 28 days after the final session. To read more on what to expect before and after your QWO treatment, visit our resources page.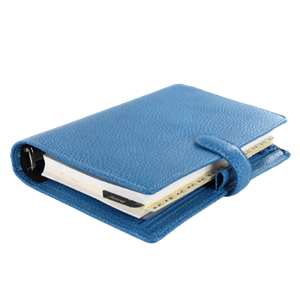 Stop letting the appearance of cellulite keep you from feeling your best. The talented staff at Pura Vida Body & Mind Spa is highly experienced in utilizing QWO to enhance the appearance of the buttocks by eliminating cellulite for women of various ages in and around the Fleming Island, FL area. Contact us today to schedule an appointment or learn more about this exciting form of treatment.