Be prepared for tighter, smoother, brighter-looking skin with an intensive peel treatment customized for your unique skin concerns. This medical peel decreases fine lines, wrinkles, and pores, as well as diminishes hyperpigmentation issues and stimulates collagen synthesis. Chemical peels can vary in strength, depending on the severity of our Fleming Island and Jacksonville, FL patients' conditions. Generally, they are categorized as light, medium, or deep with the deep peels being the highest level offered. During this treatment at Pura Vida Body & Mind Spa, the goal is to allow the chemicals to remove the blemished and damaged layer of your skin in order to reveal a fresh, new layer with increased collagen. The first step is to schedule a consultation with our aesthetician to determine which peel is the best option for you.
The best candidates for receiving one of our Pure Peel treatments will have:
Wrinkles, fine lines, and creases associated with aging
Pigmentation and texture issues, or other irregularities
A desire for a longer-lasting, more intensive option as opposed to other facial treatments
A desire for a natural look and realistic expectations
Glycolic Acid 35% Rejuvenating Peel – This pure glycolic acid-based peel penetrates the outer layer of skin to remove dead skin cells and improve your complexion almost immediately. The formula contains menthol and cucumber flower extract for a comfortable, soothing, exfoliation that reduces the appearance of age spots, hyperpigmentation, scarring, and blemishes.
Lactic Acid 40% Rejuvenating Peel – The lactic acid peel stimulates the growth of new cells to help you achieve a clearer, softer, more radiant complexion. The gel exfoliates the outer layer of skin to treat age spots, reduces acne scars, and prevents blemishes. The formula contains cooling and refreshing ingredients for a soothing experience.
Rejuvenize Peel – As a professional-grade, deep chemical peel, Rejuvenize can help to reduce the appearance of sun damage, melasma, acne scars, and fine lines and wrinkles. With a carefully formulated solution of salicylic, mandelic, malic, and phytic acid, this chemical peel offers results after 3 – 6 treatments.
Salicylic Acid 30% Rejuvenating Peel – Considered a deep-strength peel, this salicylic acid-based formula treats active acne and prevents future breakouts while addressing acne scars. The peel works to decongest your pores and refine your skin texture to rejuvenate and refine your skin. As an added benefit, this deep peel can help combat the effects of aging by reducing fine lines and wrinkles.
VI Peel – This medium chemical peel exfoliates and refreshes the health of your skin while reducing skin irregularities like wrinkles, lines, spots, rough texture, and discoloration. With its proprietary peel formulation (which includes a pain-numbing ingredient), a VI peel achieves better results more comfortably with a shorter recovery time. A VI peel contains trichloroacetic acid, phenol, salicylic acid, retinoic acid, vitamin C, hydroquinone, kojic acid, benzoyl peroxide, and hydrocortisone.
Vitalize Peel – The Vitalize peel is ideal for individuals with mild skin imperfections. It utilizes salicylic and lactic acid to provide deep exfoliation and reveal new, healthier, and smoother skin. This peel works best to reduce the effects of aging, sun exposure, and uneven skin tone.
Chemical Peels Reviews
"This was my 3rd visit with Kallie. Normally I get a facial with derma-planing. Kallie had mentioned previously a chemical peel is a road we can take to clear up my sun scars and pigmentation. **not gonna lie I was pretty nervous at 1st**it's very comforting to hear her confident voice as she performs step by step. The process was 1,2,3 and we were done! Before I left she answered all my aftercare questions. Explained the process my skin will go through over the next few days and how to treat it. I am excited to be on this process of clearing up my pigmentation and sun scars. Thank U Kallie!!"
- K.M. /
Google /
Feb 11, 2022
"I always enjoy my time here! They're efficient and trustworthy. My aesthetician, Kayla is always so sweet and honest. She knows what my skin needs and would tailor the facial accordingly. I trust her completely! The staff are always so friendly and welcoming. Perfect place to escape the harsh reality of COVID-19!"
- D.T. /
Google /
Feb 06, 2021
"Melissa is the absolute best!!"
- J.H. /
Google /
Mar 28, 2021
"Melissa is awesome! Great facial everytime!"
- N.M. /
Google /
Feb 07, 2021
"Heaven on Earth! The staff and services are absolutely amazing. You won't want to leave."
- G.J. /
Google /
Feb 04, 2021
Previous
Next
During a chemical peel treatment, you will have already received a consultation and decided on which peel will be administered. Depending on the degree of your treatment, the process could vary. Our aesthetician will carefully brush on a thin layer of the chemical substance. You should expect to feel some mild tingling and burning, but the discomfort should not be severe. The stronger the peel is, the more discomfort you may feel. After washing off the peel, a saline cold compress is generally placed onto the skin to neutralize any side effects. These treatments are expected to last around 30 minutes.
You may notice visible improvements after just one treatment. For best results, a series of 3 – 6 treatments is recommended. Depending upon the type of acid used and the strength of the acid, you may not see any visible peeling at all or you may peel similar to that of a bad sunburn. It is SUPER IMPORTANT that you DO NOT pick or peel the skin. You must allow it to slough off on its own. Peel results can be expected to last for up to 2 – 6 months but will vary per person and according to your at home skin care.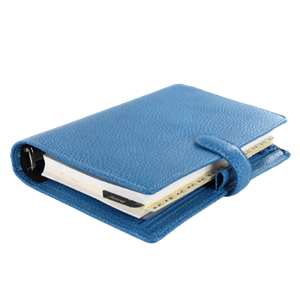 Brighten your skin, even your complexion, and reduce your wrinkles all in one treatment with our Pure Peels. We offer a free consultation with our aesthetician to help you determine which kind of peel will give you the best results. These treatments offer longer-lasting benefits than facials with the convenience of being nonsurgical so there is little to no downtime. Call our office today to learn more.
Related Procedures
Related Post