VI Peel Purify with Precision Plus
Procedure Details
This client was dealing with acne, acne scarring and post-inflammatory hyperpigmentation. After 3 Purify with Precision Plus VI Peels her skin has improved tremendously and will continue to improve over time.
More
VI Peel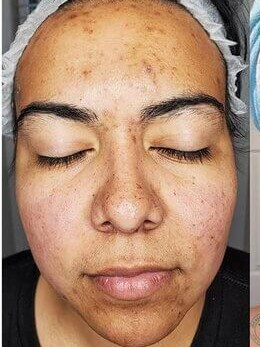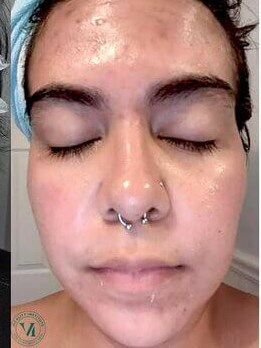 VI Peel Purify Precision Plus
The Purify with Precision Plus VI Peel is two treatments in one! This peel targets melanogenesis- the production of melanin- at the source, treating stubborn post-acne scars and uneven skin tone. It also clears away dead skin cells and excess oil to speed breakout clearing and purify pores to prevent breakouts. After a series of these your persistent acne scarring and acne will be significantly improved.
Location