If the tightness, tone, and/or texture of your skin have been making you feel a bit self-conscious about your appearance, our experienced team at Pura Vida Body & Mind Spa has just what you need. The PlasmaIQ™ is a state-of-the-art device capable of performing a revolutionary procedure known as PlasmaTight. This skin rejuvenation treatment is able to reduce loose skin, wrinkles, and other visible imperfections in a completely noninvasive manner that produces results similar to a mini-facelift. It can be used to treat the face and/or body of our patients in Fleming Island, FL, providing them with the results of skin tightening and skin resurfacing all in one treatment.
Reviews
"Fantastic services. Wanna look younger? Try this spa."
- J.B. /
Facebook /
Feb 27, 2019
"This week I had my 2nd salt facial with Andrea and it was amazing! Not only does my skin feel and look fabulous, Andrea is the best, she is so sweet and knowledgeable, she goes over everything she is doing and makes me feel so comfortable! Thank you so much Andrea and I can't wait to see you next month!!"
- C.T. /
Google /
May 26, 2023
"Carly was great! I got a Diamond Glow facial and it was worth every penny. Being just 2 months postpartum she worked with me to make sure the products she used were both safe for breastfeeding and also met the needs of my current skin challenges. My skin felt and looked great afterwards!"
- T.G. /
Google /
May 26, 2023
"Had an incredible first time experience at Pura Vida thanks to Mikaella. Not only was the environment pristine, welcoming and relaxing but she helped melt away all the pain and stress of the day. I ended up coming on a Tuesday but apparently every Monday is unlimited mimosas with every service which I feel like might sway some of you to venture out and explore this beautiful facility. But even if it's not a Monday definitely stop by and get a massage from Mikaella. The best investment we can make is in ourselves and she made it entirely worth it. Excited to finish out the week more relaxed and without all the knots and pain I started it out with. Thankful to have such a gem in Fleming Island and excited to support our local businesses."
- C.H. /
Google /
May 24, 2023
"Front office and help staff were so friendly and polite and Brittany did an amazing job on first-time lip fillers for me 😍"
- M.M. /
Google /
May 19, 2023
Previous
Next
Is PlasmaTight® Right For Me?
PlasmaTight is generally considered to be ideal for men and women of almost all ages. However, there are certain factors and goals that may make some people better candidates than others. We usually recommend this procedure for patients who wish to:
Reduce fine lines and wrinkles
Eliminate bags and wrinkles around the eyes
Alleviate smile lines and loose skin around the neck
Tightens tissue
Improve the appearance of broken capillaries and spider veins
Remove acne scars
Even skin tone
HOW DOES PLASMATIGHT® WORK?
PlasmaIQ is a plasma pen that utilizes plasma energy in order to safely create microinjuries across the surface of the skin. These injuries stimulate the body's natural healing process, which produces large amounts of collagen and elastin: two of the most beneficial nutrients when it comes to the health of the skin. As your skin continues to heal, these nutrients will cause significant tightening and resurfacing across the targeted area of skin. In total, this procedure usually takes about an hour to perform.
What Results Can I Expect from PlasmaTight®?
After the treatment, many patients notice immediate results. However, these results will only continue to improve for the next 8 – 12 weeks as the collagen and elastin work their way through the body. In the immediate aftermath of the session, there may be some redness, swelling, and/or tenderness in the treatment area. This is completely expected and should subside naturally within the coming days. Patients can expect their results to last for anywhere from 1 – 3 years, at which point they may require a maintenance session.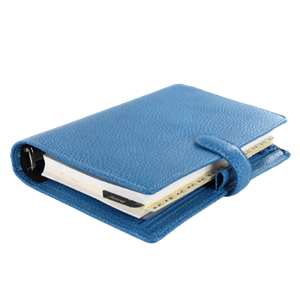 Resurface and Tighten Your Skin
At Pura Vida Body & Mind Spa, we're proud to offer groundbreaking procedures, such as PlasmaTight with PlasmaIQ. If you're concerned with lax skin, fine lines, acne scars, or any number of issues, it could be just what you need to restore your confidence. Many of our patients use this form of plasma resurfacing as a way to achieve a nonsurgical facelift. Contact our office in Fleming Island, FL, to schedule your appointment with a member of our talented staff today.
Related Posts