If the tightness, tone, and/or texture of your skin have been making you feel a bit self-conscious about your appearance, our experienced team at Pura Vida Body & Mind Spa has just what you need. The PlasmaIQ™ is a state-of-the-art device capable of performing a revolutionary procedure known as PlasmaTight. This skin rejuvenation treatment is able to reduce loose skin, wrinkles, and other visible imperfections in a completely noninvasive manner that produces results similar to a mini-facelift. It can be used to treat the face and/or body of our patients in Fleming Island, FL, providing them with the results of skin tightening and skin resurfacing all in one treatment.
Reviews
"Fantastic services. Wanna look younger? Try this spa."
- J.B. /
Facebook /
Feb 27, 2019
"Saturday I had my third visit to Pura Vida. Sherrida Ayabarreno Preformed my service. After my last facial she recommended the Salt rather than the Diamond, which I had gotten the previous two times. She was 100% right. She understood my skin type and with my skin being a little more in the oily side, this was the perfect recommendation. My skin is brighter, but not shinier. My skin has not been this soft and smooth in years. Sherrida Ayabarreno Was not only knowledgeable, she is so personable. Made me feel welcome from the moment I walked through the door. Created a comfortable and relaxing experience. I can't want for next months appointment. Margo Whyte Fleming Island"
- Anonymous /
Other /
Aug 23, 2022
"The setting in the spa is peaceful and relaxing. The whole team is attentive and knowledgeable. Every service I've received I have been extremely satisfied with! Salt facials make my skin look and feel amazing. Brittany has been amazing both with her knowledge and experience with tox and fillers. She asks alot of questions on the look your wanting and she makes it happen."
- N.N. /
Facebook /
Aug 20, 2022
"Such a relaxing visit to the Salt Cave- Halotherapy at Pura Vida! Having recently recovered from a sinus infection, the session was both relaxing and healing!"
- A.E. /
Facebook /
Aug 16, 2022
"I went and got lip fillers from Brittany! She was so kind along with everyone else at the spa! I felt extremely comfortable and informed, I can't wait to go back! My results were amazing!"
- L.W. /
Google /
Aug 11, 2022
Previous
Next
Is PlasmaTight® Right For Me?
PlasmaTight is generally considered to be ideal for men and women of almost all ages. However, there are certain factors and goals that may make some people better candidates than others. We usually recommend this procedure for patients who wish to:
Reduce fine lines and wrinkles
Eliminate bags and wrinkles around the eyes
Alleviate smile lines and loose skin around the neck
Tightens tissue
Improve the appearance of broken capillaries and spider veins
Remove acne scars
Even skin tone
HOW DOES PLASMATIGHT® WORK?
PlasmaIQ is a plasma pen that utilizes plasma energy in order to safely create microinjuries across the surface of the skin. These injuries stimulate the body's natural healing process, which produces large amounts of collagen and elastin: two of the most beneficial nutrients when it comes to the health of the skin. As your skin continues to heal, these nutrients will cause significant tightening and resurfacing across the targeted area of skin. In total, this procedure usually takes about an hour to perform.
What Results Can I Expect from PlasmaTight®?
After the treatment, many patients notice immediate results. However, these results will only continue to improve for the next 8 – 12 weeks as the collagen and elastin work their way through the body. In the immediate aftermath of the session, there may be some redness, swelling, and/or tenderness in the treatment area. This is completely expected and should subside naturally within the coming days. Patients can expect their results to last for anywhere from 1 – 3 years, at which point they may require a maintenance session.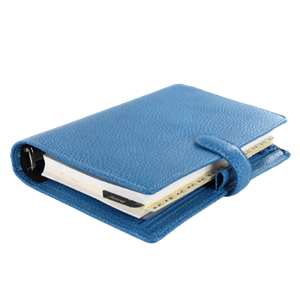 Resurface and Tighten Your Skin
At Pura Vida Body & Mind Spa, we're proud to offer groundbreaking procedures, such as PlasmaTight with PlasmaIQ. If you're concerned with lax skin, fine lines, acne scars, or any number of issues, it could be just what you need to restore your confidence. Many of our patients use this form of plasma resurfacing as a way to achieve a nonsurgical facelift. Contact our office in Fleming Island, FL, to schedule your appointment with a member of our talented staff today.
Related Posts