Complete Guide: A Mommy Makeover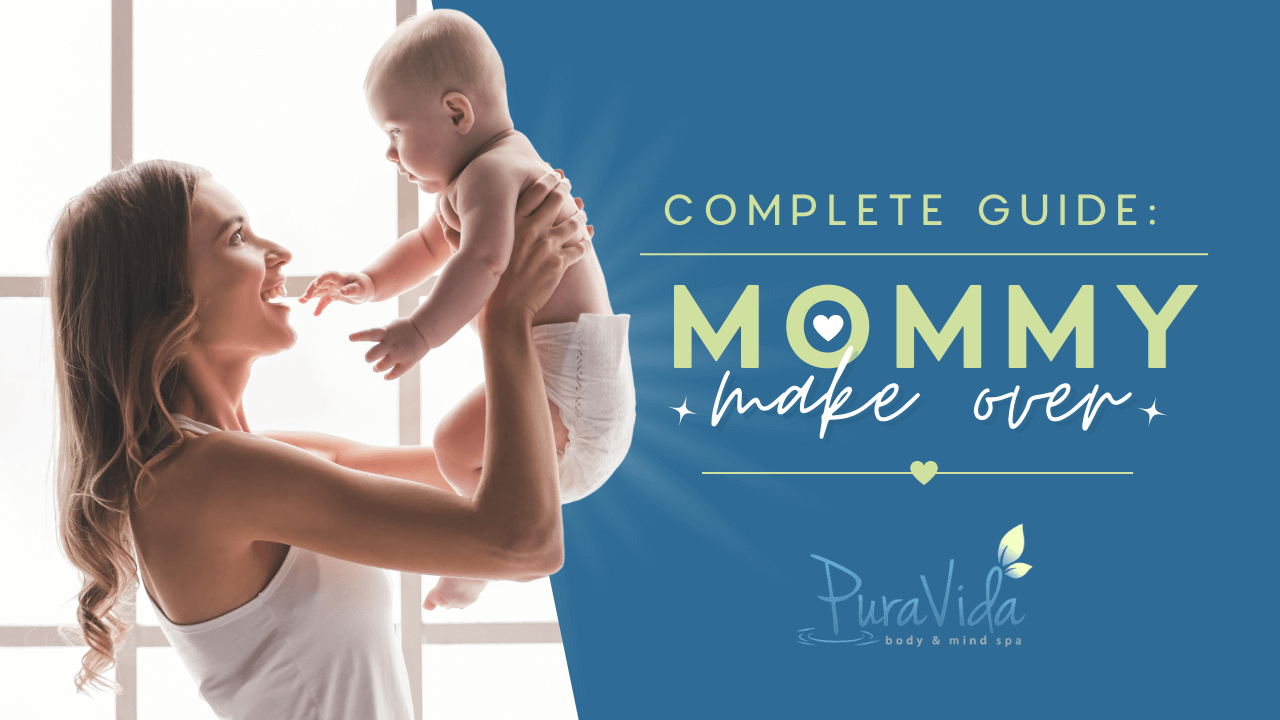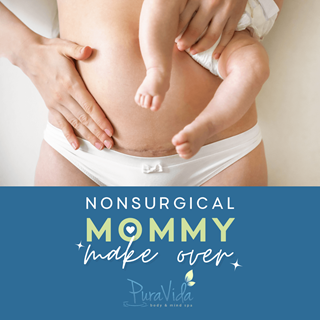 Motherhood is one of the most beautiful experiences for so many people but it can also be one of the most difficult. Pregnancy and childbirth can completely change your body and while your children are definitely worth it all, it can leave you feeling self-conscious and uncomfortable in your own skin. Physical insecurities can hold you back but the right treatments can heal and inspire you!
You don't have to struggle with those insecurities! Pura Vida has a complete Mommy Makeover package that can get you back to feeling like your confident self! Mommy Makeover packages are completely customizable and we have a wide range of options for you to choose from to fit all of your aesthetic needs!
Body Treatments
We have a number of different treatments that can be used to treat any changes or impact your body has gone through during pregnancy or childbirth.
Emsculpt Neo is a non-invasive body sculpting treatment that can give you a non-surgical tummy tuck! It uses heat and energy to eliminate stubborn fat and build muscle mass!
Treatments for stretch marks or scarring are a great option for any mother who sustained stretch marks during or after pregnancy or scars from C-Sections. We have several treatment options such as salt facials, PlasmaTight, and RF Microneedling.
Emsculpt or QWO are both great non-surgical treatments for lifting and smoothing the buttocks.
We also offer Pelvic Floor Strengthing and serum for rejuvenating the vagina called AnteAge.
We also offer weight loss options, health care assessments, and more wellness options!
Injectables
Injectables are a great option for any new mother because your face can change significantly through pregnancy and motherhood.
Treat your fine lines and wrinkles with a neurotoxin such as Botox, Dysport, Xeomin. We also offer dermal fillers to smooth, plump, and contour the different areas of your face!
Being a mother is amazing but it doesn't mean you have to sacrifice your confidence!
Call us today to schedule a consultation and we will perfectly craft the Mommy Makeover package that works best for you and will get you the closest to your aesthetic goals!