How to Get Rid of Stretch Marks Once and for All!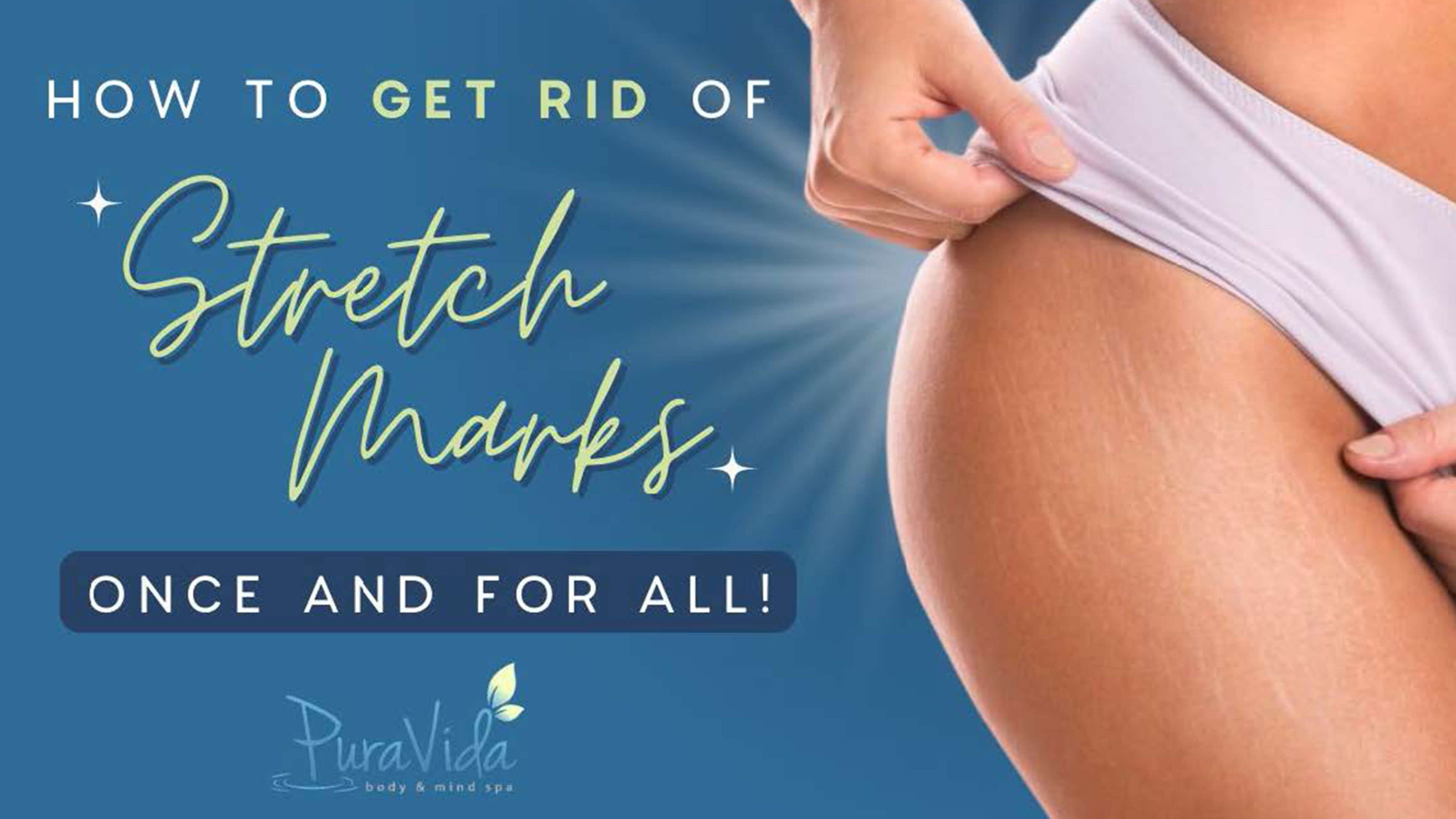 Motherhood can be one of the most beautiful things a woman experiences but pregnancy can change your body quite a bit. One of the very common side effects of pregnancy that many women experience is stretch marks. Stretch marks can occur anywhere the skin is stretched such as the abdomen, hips, legs, arms, and breasts.
While most women claim that stretch marks are a small price to pay for a healthy, happy baby, they can cause a lot of self-consciousness, especially when swimsuit season rolls around. We can help!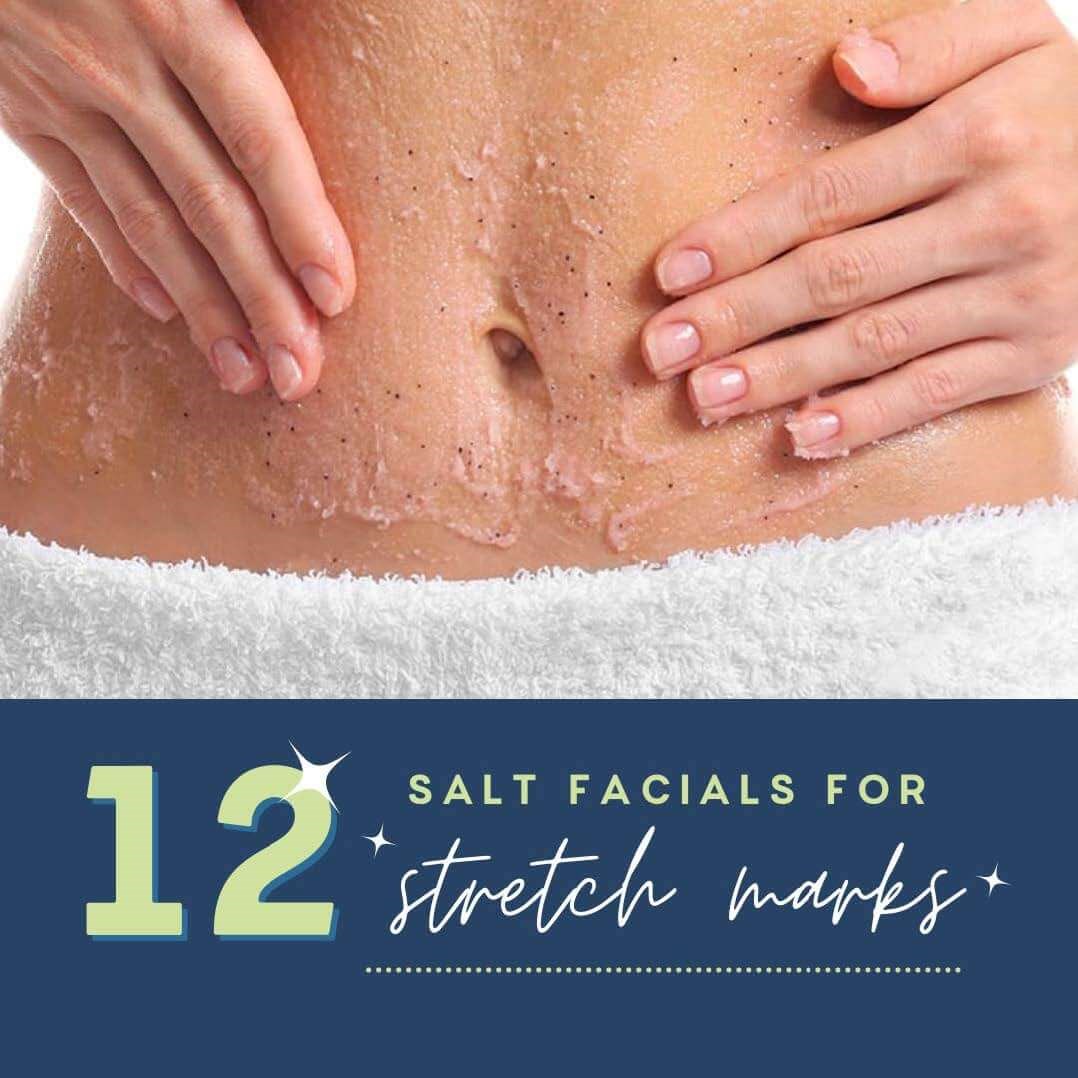 Here at Pura Vida, we offer several great treatments designed to reduce and eliminate the appearance of stretch marks so that you can get your body and confidence back!
The SaltFacial™
One treatment that can work great for eliminating stretchmarks is the SaltFacial™. This is a treatment in which a machine is used in a three-step renewal and resurfacing treatment designed to rejuvenate to a more healthy, youthful state.
It works by removing dead skin cells, restoring natural pH balance, replenishing the skin, and incorporating LED Phototherapy to enhance results.
The SaltFacial™ can also be combined with other treatments to enhance results such as lasers or chemical peels.
We recommend a series of 12 SaltFacial™ treatments over a period of time to get the best results.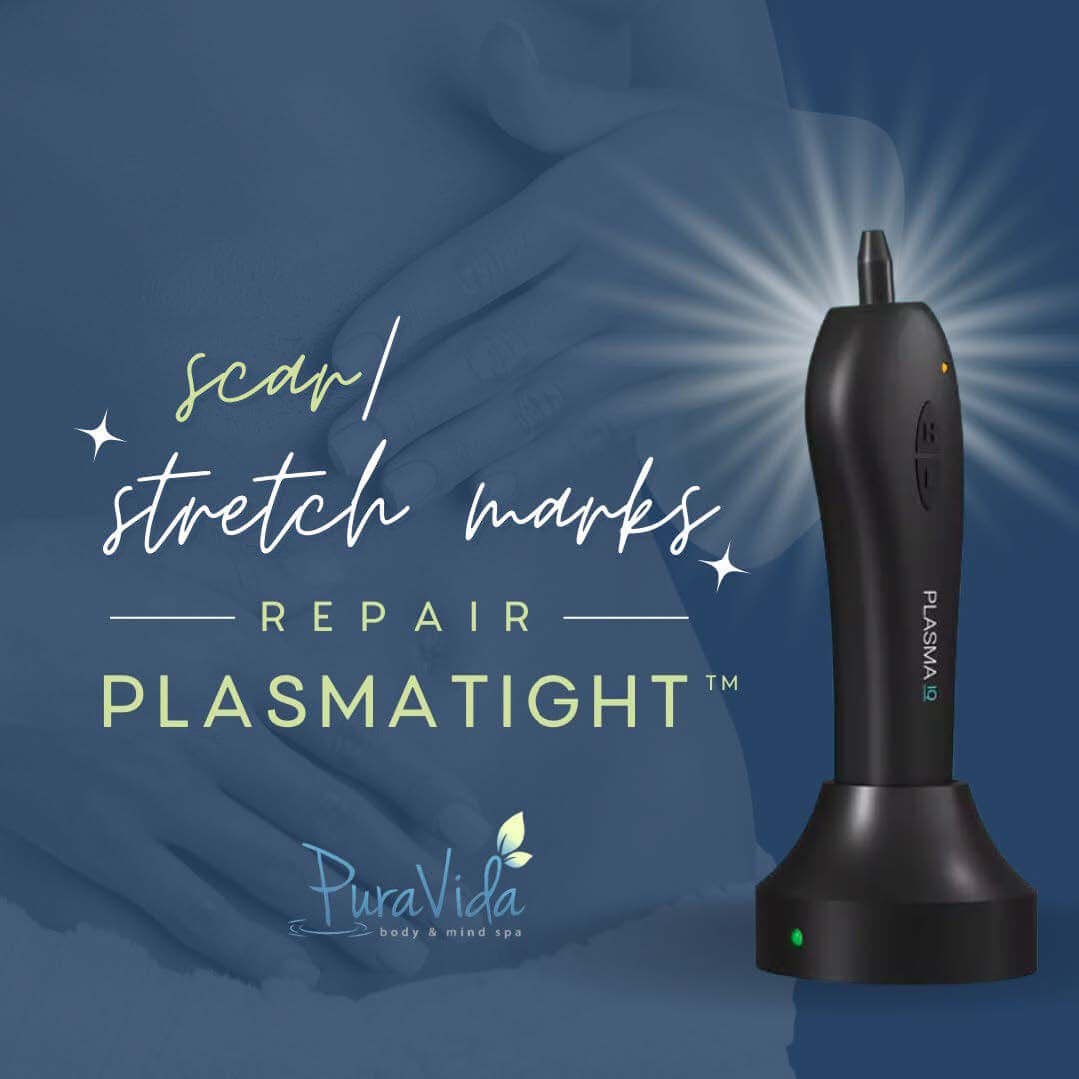 PLASMATIGHT®
PLASMATIGHT® is another great option for the treatment of stretch marks.
PLASMATIGHT® is a treatment that uses a device called the PlasmaIQ™, which rejuvenates the skin by using plasma energy to safely create micro-injuries across the surface of the skin.
This process stimulates the body's natural healing process, stimulating collagen and elastin production in the skin. The PLASMATIGHT® also works to tighten and tone the skin, eliminating fine lines and wrinkles and any other scarring as well.
The treatment provides immediate results for some people with results improving over the course of 8-12 weeks.
RF Microneedling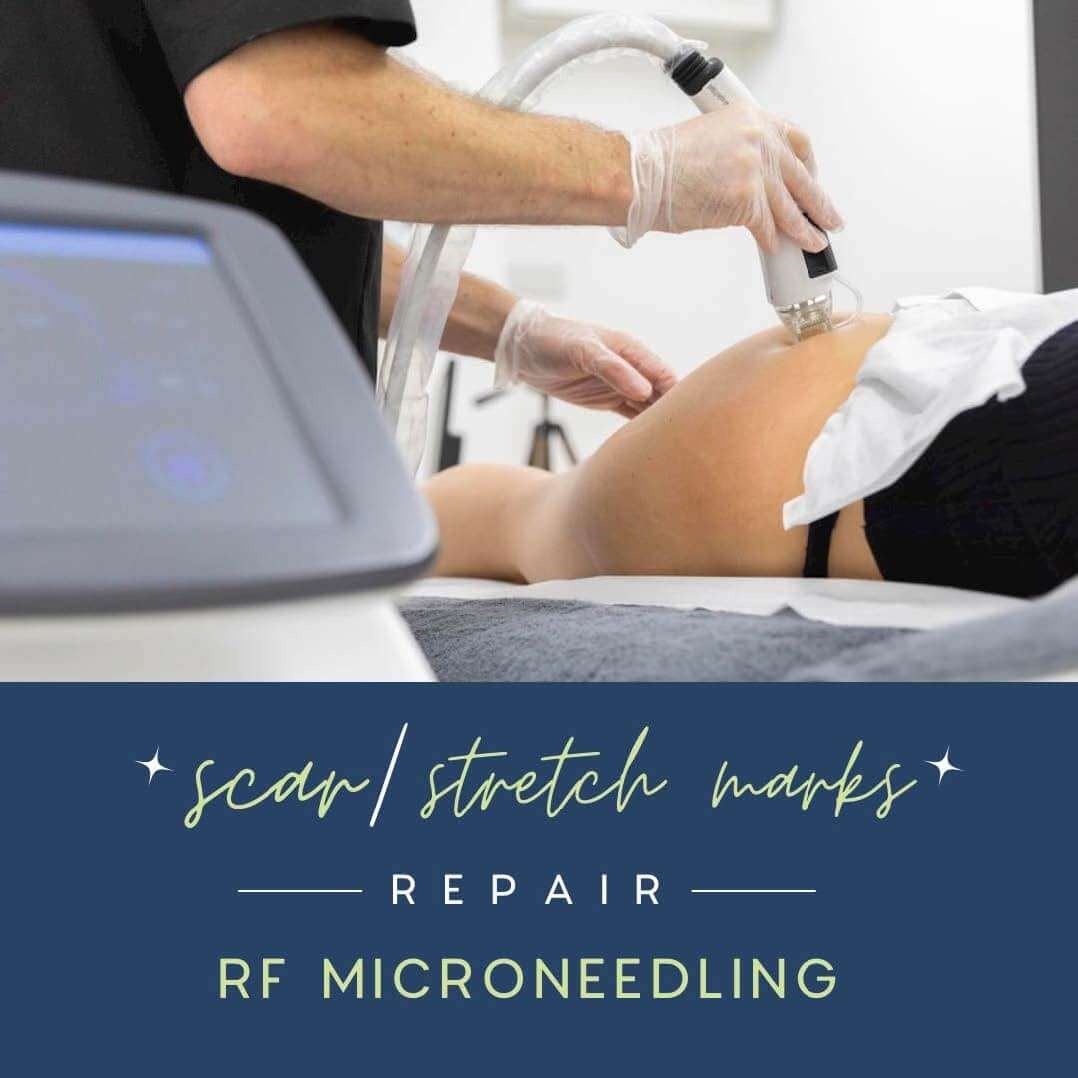 RF Microneedling is another great option for the treatment of stretch marks. RF Microneedling is similar to PLASMATIGHT® in that it uses a device to create tiny, micro-injuries in the skin which stimulates the production of collagen and elastin in the skin, enhancing the natural healing process.
RF Microneedling also utilizes radiofrequency energy and LED light to enhance the treatment, revealing tighter, smoother skin.
RF Microneedling can also be combined with PRP (Platelet-rich Plasma) to optimize the results.
Which Treatment is Right for You?
If you're not sure which treatment is best for you, we'd be happy to have you for a consultation where one of our skilled providers can help you decide which treatment will give you the best results.
Motherhood requires a lot of sacrifices but you don't have to sacrifice your confidence. We can help you look and feel your best again!