How to Prepare Your Skin For An IPL Photofacial Treatment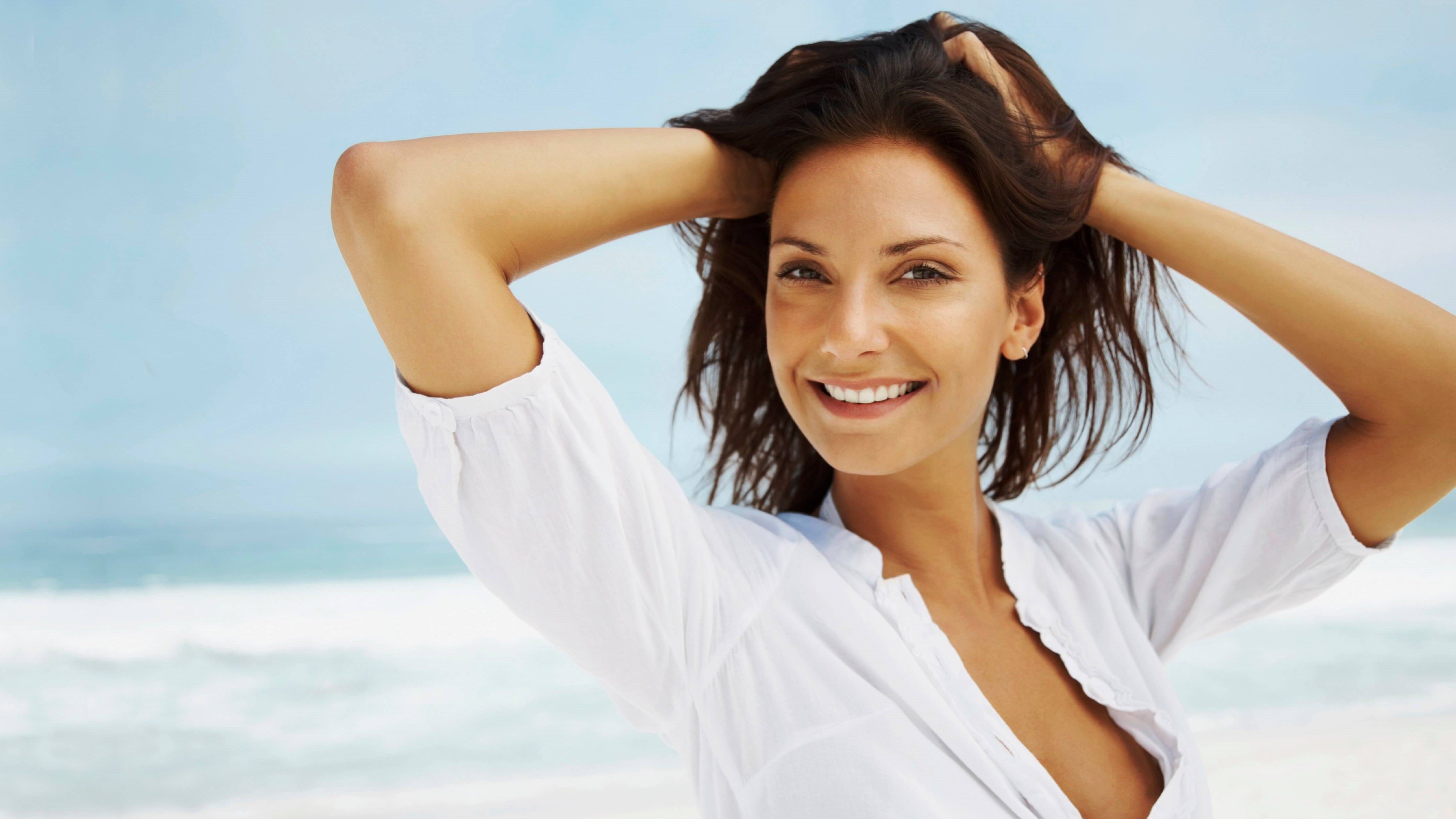 Thanks to advancements in cosmetic technology, men and women have options when it comes to choosing the right treatment for their skin care needs. Individuals can have the gorgeous results they want without invasive surgery. In addition to injectable methods such as BOTOX®, Xeomin and dermal fillers, intense pulsed light (IPL) photofacial treatment is a rejuvenating procedure to address specific skin issues.
IPL photofacial therapy is a professional treatment that works by reducing the signs of sun damage, hyperpigmentation (brown spots), and fine lines or wrinkles. During this procedure, the skilled team at Pura Vida Body & Mind Spa will send intense wavelengths of light that carefully raise the temperature of the skin to boost the body's natural regeneration process. In time, patients will notice a healthier layer of skin with an even tone and fewer brown spots. Best of all, this treatment can be personalized for different skin types and tones. Schedule an appointment at our luxury med spa to learn more.
Regain your confidence with an IPL facial
As we age, our skin may suffer from natural and environmental changes. IPL is a remarkable technology that can treat these developments with a flash of light. At Pura Vida Body & Mind Spa, we will listen to your goals and explain your skin rejuvenation options. We strive to provide procedures that meet the needs of all our patients. Some of the wonderful benefits of IPL skin treatment:
It's nonsurgical and noninvasive

Involves minimal discomfort and downtime

Combats sun damage and discoloration

Leaves the skin younger-looking and refreshed
Preparing for your IPL facial
It's crucial to avoid sun exposure and tanning beds for at least four weeks before your photofacial. Sun exposure encourages the production of melanin, which can interfere with the IPL results. You and your provider can discuss additional ways you can prepare for your IPL facial. You should also avoid spray tans and bronzers at least two weeks prior to treatment.
How does IPL photofacial treatment work?
There is no long recovery time associated with a photofacial, but it is important to know how the procedure works and what to expect during the process. The best candidates for an IPL facial have one or multiple issues including sun damage, brown spots, rough skin texture, or enlarged pores. Before performing an IPL photofacial treatment, we will first assess your skin and any potential you may have for complications.
An IPL photofacial is completed in one of our comfortable treatment rooms in about 20 – 30 minutes. The skin is cleaned and dried before one of our professionals protects the eyes with special shields. Photofacials are administered with a special handheld device that emits pulses of laser energy. Patients may feel mild discomfort during the quick treatment time. The skin may also be slightly swollen and pink in appearance afterward, but this will typically subside on its own. To make the healing process as seamless as possible, we may apply an ointment to the treated area to decrease irritation.
IPL recovery tips
Several days after your IPL treatment, the blemishes under the skin will begin to rise to the surface and flake off. Patients should protect themselves from harmful UV rays and avoid picking the flaking skin as this will disrupt the healing process. Some results can be seen soon after the first session, but the best outcome is achieved after several sessions. While the spa professionals at Pura Vida Body & Mind Spa will provide you with helpful recovery tips at the time of your procedure, here is a quick list to get you started:
Based on the sensitivity of the skin, light makeup and cosmetics may be used to cover any redness or other common side effects of an IPL procedure

The night after your IPL treatment, we recommend sleeping with an extra pillow to lift the head and prevent excess swelling

A mild sunburn sensation is common for a few hours after an IPL session, but some patients report this feeling for as long as several days post-treatment

Patients can wash their faces the day following their procedure. Wash the treated area with a gentle cleanser and warm water (not hot), then pat dry
IPL skin treatment works
An IPL facial minimizes the classic signs of aging such as wrinkles and fine lines by improving the skin's elasticity and tightness. This laser therapy treatment also has lasting effects on reducing discoloration and rough skin texture. After each photofacial treatment, patients will notice a significant difference in the appearance and texture of their skin. Since intense pulsed light targets the deeper layers of the skin, it can be performed with other treatments like facials or chemical peels.
The risk of negative side effects from an IPL photofacial treatment is much lower than with more intense types of laser treatment. Pura Vida Body & Mind Spa confidently offers IPL skin treatment as a safe and effective way to treat multiple skin concerns for individuals in the Jacksonville, FL, area. To learn whether this innovative approach is right for you, please call our luxury med spa to schedule your consultation with a skilled IPL specialist. You can start on your journey toward better skin today.