IPL Aftercare Advice From Our Photofacial Professionals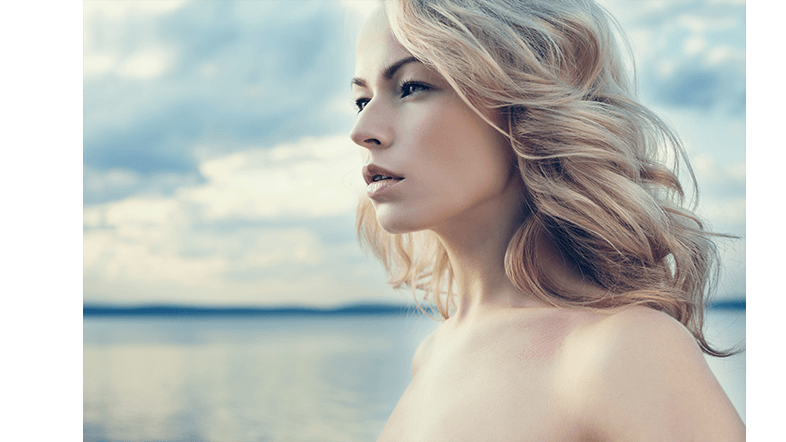 Are you ready to minimize the signs of aging and sun damage? Pura Vida Body & Mind Spa offers safe and effective Intense Pulsed Light (IPL) therapy for patients at our Fleming Island, FL, day spa. A photofacial is a noninvasive procedure that delivers custom results for all kinds of skin types and conditions, such as IPL for acne scars. Candidates for treatment may even be dealing with several issues at once, including sun damage, wrinkles, rough texture, or flushed skin. 
One of the best things about an IPL photofacial is there is little downtime involved after treatment. However, there are a few aftercare recommendations that can ensure optimal results. Schedule an appointment to learn more about caring for your skin after an IPL photofacial and find out what this noninvasive treatment can do for you. Our experienced staff is here to ensure that your appointment goes above and beyond your expectations.
What happens during an IPL face treatment? 
At Pura Vida Body & Mind Spa, our mission is to provide patients with exemplary care in a stress-free environment. When you arrive for your photofacial, one of our professionals will provide a skin analysis to see how you can benefit from treatment. Photofacials are completed in about 20 – 30 minutes at our luxury med spa. To begin the process, we carefully clean and dry the skin before covering your eyes with special protection shields. A technician then sends intense wavelengths of light to safely raise the temperature of the skin. In time, the cells will begin the natural regeneration process. 
As with any aesthetic treatment, we will explain the benefits and risks beforehand so you know what to expect. The procedure is administered with an advanced handheld device that emits pulses of laser energy. While a photofacial is not painful, Pura Vida Body & Mind Spa will do everything we can to make you feel comfortable during the treatment. Though you can see some results after the first appointment, the best outcome usually shows after several IPL skin rejuvenation sessions. Based on the condition of your skin, we recommend approximately 3 – 6 sessions scheduled about a month apart. 
Recover like a pro
After each IPL facial session, the treated areas will be pink with some slight swelling. This should dissipate within 24 hours and can be concealed with makeup in the meantime. You may also notice that blemishes and spots become darker or more prominent over the next few days, but this is a sign that the photofacial is working. They may continue to rise to the surface of the skin and flake off naturally as you heal. Here are some tips on what you can do while you wait for your results: 
Apply ointment to decrease irritation and speed healing 
Use over-the-counter anti-inflammatory medication to reduce swelling 
Keep the skin clean by using a gentle cleanser with warm water 
Protect your skin and preserve the results 
If you are getting IPL at our luxury day spa for acne scars and other skin issues, you will want to preserve your IPL facial results. Remember to drink plenty of water and stay hydrated. This allows potential toxins to flush from the body while ensuring that the skin maintains proper circulation. Most physicians recommend drinking at least eight glasses of water a day if you are active. Maintaining a daily skin care routine can also keep your skin feeling fresh and rejuvenated. Frequent cleansing and moisturizing will remove built-up debris while locking in hydration. 
The most important part of IPL skin rejuvenation aftercare is sun protection. After a photofacial session, the skin will be especially sensitive as your body works to heal the damage. For this reason, our specialists ask that you avoid sun exposure for at least 30 days following treatment. After the 30-day window, wear a sunscreen that protects against UVA and UVB rays with at least a 30 SPF. Speak with one of our friendly staff members about our other treatment options for additional skin benefits. 
What not to do after treatment
Patients will need to avoid certain activities in order to keep their results looking beautiful for years to come. If you have any questions or concerns about caring for your skin after an IPL face treatment, feel free to reach out to our professional skin care team in the Jacksonville, FL, area. We can provide a more complete list of instructions at our luxury med spa. General guidelines:
While warm water is safe to use, hot water will cause the skin to overheat. Avoid temperatures that may harm the newly treated skin. 
Do not completely submerge your face in water for at least 48 hours. 
Avoid strenuous exercise for at least 48 hours. Sweating or overworking yourself could reduce or reverse the positive effects of the IPL treatment. 
Do not pick the skin during recovery, especially as the blemishes rise to the surface. Scratching the skin may create scarring. 
IPL skin rejuvenation 
With aging and sun damage, our skin takes a beating on a daily basis. Even young adults may see early signs of skin problems. IPL for acne scars, wrinkles, and brown spots can make you feel more beautiful and confident in your skin. With an IPL face treatment at Pura Vida Body & Mind Spa, we can help restore a healthy complexion and radiant glow. We invite you to learn more by calling our Fleming Island, FL, office today to schedule a complete skin assessment.