Although there may have been a time where you made facial expressions without worrying, you may now be noticing that the facial lines and wrinkles created by these expressions are no longer disappearing after your face relaxes. These lines are called dynamic wrinkles and are caused when the facial muscle stays contracted from overuse, developing an etched line in the overlying skin. Common examples are the horizontal lines that appear across the forehead, the vertical lines between the brows, and Crow's feet around the eyes. Xeomin is an injectable wrinkle relaxer that, much like BOTOX, temporarily relaxes the treated facial muscle with purified botulinum toxin type A so these dynamic wrinkles look softer and smoother. At Pura Vida Body & Mind Spa in Fleming Island, FL, we offer several cosmetic and medical dermatology services like Xeomin. Schedule a consultation with our medical director, Dr. Neal Verma, to learn more about Xeomin.
Xeomin® Reviews
"I love this place but i love the pampering they give more 🤣. The stuff is impeccable ,caring and very comforting . Miss Sarah is very knowledgeable caring gentle and sweet person her hand work magic 🙏🏻."
- D.C. /
Google /
Nov 22, 2019
"I love this place but i love the pampering they give more . The stuff is impeccable ,caring and very comforting . Miss Sarah is very knowledgeable caring gentle and sweet person her hand work magic 🙏 ."
- D.C. /
Google /
Nov 22, 2019
"Great experience all the way around! Brittany was very warm and welcoming, listened to what I was trying to accomplish and clearly explained a plan and my options. The process was quick and professional and I was really amazed at the results. Beautiful facility too!"
- L.C. /
Google /
Jul 25, 2020
"Pura Vida is a hidden gem! I was introduced to Pura Vida by a colleague who couldn't say enough about his experience. It didn't disappoint!!! Brittany is amazingly thorough and knowledgeable! The facility is serene and welcoming. They offer a myriad of services at reasonable prices! I finished my first aesthetic treatment and booked my next before leaving. What Julie has created with Pura Vida is truly a retreat for personal body & mind services!!!"
- M.M. /
Google /
Jul 31, 2020
"Brittany is absolutely amazing! I decided to treat myself with Xeomin for my birthday and I couldn't be more pleased! She was great at explaining the procedure and what to expect. The results are beautiful! I will definitely be back when it's time for more! The spa was very calming and welcoming. Thank you for a great experience!"
- C.C. /
Google /
Aug 23, 2020
Previous
Next
Xeomin can help to decrease the appearance of dynamic wrinkles on your face, such as forehead lines, Crow's feet, smile and laugh lines, or frown lines. The best candidates for Xeomin are in good overall health, not pregnant, and are not allergic to other botulinum products, like BOTOX. Talk to us during your consult about your medical history, current medications, and your aesthetic goals so we can personalize your Xeomin treatment plan for your best results.
Xeomin treatments usually take less than 30 minutes from start to finish and can be performed in one of our procedure rooms after your consult. The areas of the face being treated will be cleaned before Xeomin is meticulously injected with a fine needle. The treatment is quick and does not generally cause great discomfort, so local anesthesia is not required but can be requested during your consultation. Pressure and cold compresses will be applied to the treatment site to reduce any minor bleeding or bruising prior to your leaving.
You will be able to leave our Fleming Island, FL office upon the completion of your Xeomin treatment to resume your normal activities, but vigorous activities (such as working out) should be avoided until the following day. You may want to sleep with your head elevated and use cold compresses periodically to speed healing. Following a Xeomin injection, you may experience swelling, bruising, and redness of the injection sites, but these symptoms are common and can be easily concealed with makeup. Many patients notice visible improvements 3 – 4 days after their Xeomin injection that should last about three months. Touch-ups at Pura Vida Body & Mind Spa can be scheduled to maintain your results.
Frequently Asked Questions
Should I get Xeomin or BOTOX?
Both Xeomin and BOTOX are very effective in smoothing lines and decreasing the visible appearance of facial wrinkles. Both of these injectable wrinkle relaxers use a purified strain of botulinum toxin. The differences between the two injections are subtle but can offer a varying outcome for patients. Thus, the experienced injectors at Pura Vida Body & Mind Spa will assess your skin, determine which relaxer will deliver better results, and create a treatment plan for your specific cosmetic goals.
Should I get Xeomin or fillers?
Wrinkle relaxers such as Xeomin improve the appearance of fine lines and dynamic facial wrinkles by relaxing the muscles under the skin. A wrinkle filler treats static lines that may be deeper, as well as restores lost facial volume. Tell your injector about your concerns so they can determine if you should get Xeomin, a dermal filler, or a combination of both.
Is Xeomin safe?
Xeomin is approved by the Food and Drug Administration (FDA) as a cosmetic wrinkle treatment and can be safely used on most adults. During your consultation, we will ask many questions, such as any known allergies as well as all medications, herbs, and supplements you are taking. It's important that if you have had injections before to be open and honest with your answers to avoid unnecessary complications or side effects.
How often should I get Xeomin injections?
Improvements from a Xeomin treatment can last up to 3 - 4 months. Every patient metabolizes the formula at a different rate and pace, which will determine how long their results last. Most of our Jacksonville area patients return every quarter for their Xeomin treatment to maintain their fresh and glowing complexion year-round.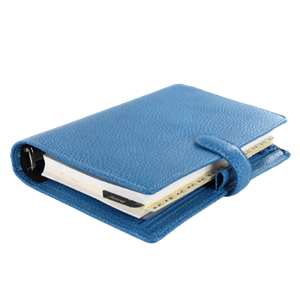 Age brings some awesome gifts such as wisdom and grace, but it can also come with some unwanted changes like facial lines and wrinkles. Relax and smooth dynamic wrinkles on your face with Xeomin treatments at Pura Vida Body & Mind Spa in Jacksonville, FL. Schedule a consult now to create your unique Xeomin treatment plan.
Related Posts