Correct the effects of aging with the Juvéderm collection of injectable wrinkle fillers. From treating lines and wrinkles to giving you lips that are plump and full, Juvéderm dermal fillers at Pura Vida Body & Mind Spa in Fleming Island, FL provide attractive results that look natural. Juvéderm fillers can be used alone, together, or with other nonsurgical treatments to meet your concerns and goals. Juvéderm treatments are made with synthetic hyaluronic acid (HA) that is designed to boost the body's natural supply of HA and collagen for supple, healthy skin.
Juvéderm XC and Vollure softens moderate to severe lines on the face, such as parentheses lines and other wrinkles around the mouth and nose. The results usually last for around one year.
Juvéderm Volbella adds lift to the upper lip, lower lip, or both while reducing the appearance of fine lines on the lips. The results typically are visible for up to one year.
Juvéderm Voluma enhances the shape of the cheeks to reverse volume lost with age in the mid-face
The best candidates for Juvéderm injectable dermal fillers are women and men who have facial wrinkles and lines they want to improve. Juvéderm can also help you if you have naturally thin or age-related volume loss in your cheeks or lips. Juvéderm dermal filler treatments are fantastic if you are looking to refresh the appearance of your face without the expense and recovery time of plastic surgery (facelift, eyelid lift, brow lift, or lip implants).
Juvéderm® Reviews
"Julie, Jules and Sarah were very attentive, Sarah was very thorough and I actually had a reaction to the numbing creme and Sarah called me and texted me to see how I was doing. She went above and beyond. I was very pleased with the attention and the care they provide. I will definitely go back."
- G.R. /
Google /
Feb 23, 2020
"I am so glad I chose Pura Vida. I have had fillers once before years ago and loved the results. Wanting them again, I researched different places and different promotions. I called Pura Vida and spoke to Julie. When we discussed what results I was looking for...she kindly discussed the different options and base pricing. However, her taking the time to educate me helped me realize that not all fillers are the same and if you are wanting the best end result to let the practitioner do a consultation. I just happened to get in the same day This was something I was already going to do so it was not impulsive. This place is beautiful, welcoming, professional and clean. When in my consultation my practitioner listened to what results I wanted and then discussed the best filler and WHY. I made a decision based on what would give me the results I wanted. He was never pushy or tried to sell me things beyond why I asked for. We went forward and I can not be happier!! The service was done with every concern to achieve my goals. I decided to leave this review because had I not called and compared promotions I would have not been given the opportunity to compare professionalism and standards. I am convinced had I gone some places else that I would have ended up buying the wrong product and injected in the wrong areas. What I thought I needed and asked for was clearly not going to give me the results I was looking for. I could not be happier. Thank you Pura Vida!"
- A.B. /
Google /
May 23, 2020
"I had a wonderful experience with Brittany. She was so welcoming and made me feel comfortable the minute I stepped through the door. I appreciate the fact that she took the time to explain the process and the science behind it. It is obvious she loves what she does!"
- M.B. /
Google /
Jul 28, 2020
"Brittany does an amazing job with making her clients feel comfortable from the min you walk into lounge till you leave. She goes above and beyond to make sure all answers are questioned, including examples of her products/work. I had my lips done and I couldn't be more than happy with them! Worth every penny!!!!"
- L.S. /
Google /
Aug 08, 2020
"Brittany, is awesome! She throughly explained the process and how much treatment is needed for the desired results. She is very skilled and professional. If you are looking for fillers, I highly recommend Brittany, she is a genius and knows exactly what you are looking for!"
- R.G. /
Google /
Aug 13, 2020
Previous
Next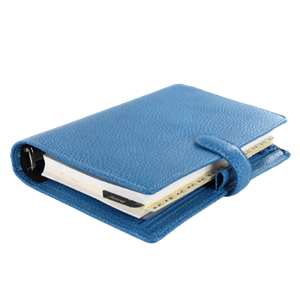 Juvéderm injections generally only take about 15 – 30 minutes, depending on how many areas are being addressed. Your face will be cleaned and injection spots will be selected and marked. To decrease discomfort during the procedure, Juvéderm formulas contain a local anesthetic (lidocaine). After your procedure, which will be performed by our medical director Dr. Neal Verma, you may continue your normal day, but strenuous activity, such as exercise, should be avoided for at least 24 hours. You should be careful to not feel around on your face after your Juvéderm injections to avoid pushing the filler into unwanted areas.
Patients usually have an immediate improvement after their Juvéderm injection, but they may also have mild swelling or bruising in the treated areas for around 7 – 10 days. The results of Juvéderm treatments usually can be seen for up to one year in most patients, but some patients find that their results begin to last longer after 2 – 3 years of treatments. Talk to your injector about what to expect and when to book a touch-up or full injection session to sustain your results.
Youthfully Smooth and Full
To rejuvenate the youthful smoothness and contours of your face, schedule a consultation for Juvéderm injectable treatments at Pura Vida Body & Mind Spa in Fleming Island, FL. All Juvéderm treatments are part of the Brilliant Distinctions program from the Allergan company of cosmetic products. Ask Dr. Verma or a member of our team about joining the program so you can earn free treatment and get special offers.
Related Procedures
Related Posts