What Makes The TriLift Unique?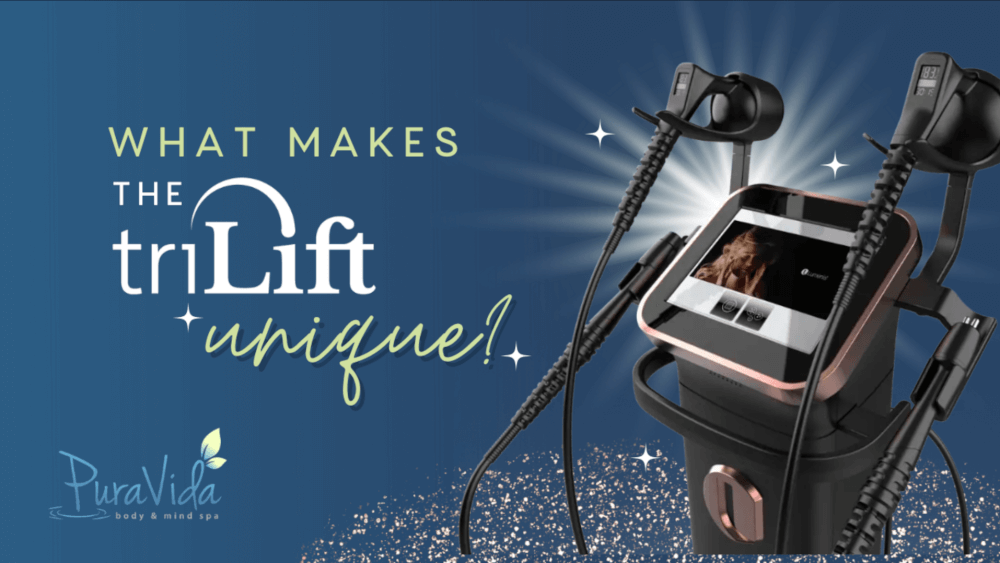 What Makes The TriLift Unique?
At this point, you've heard us sing the praises of the Lumenis TriLift and talk about the amazing effects it can have on your skin. You've heard us talk about how the TriLift is a "non-surgical facelift" that yields all the results of an intense surgery without the hassle of going under the knife!
We still have more to say about the TrilLift! There are so many treatments on the market nowadays and they all advertise the "best" results. How do you know which treatment is actually the best and which treatment is right for you? Here's how the TriLift differs from so many other treatments out there.
The TriLift Breaks The Mold On Energy-Based Treatments
The TriLift targets the three main anti-aging elements: contour, structure, and texture by treating the three tissue layers - the muscles, the dermal layer, and the epidermal layer. No other facial treatments do this in a non-surgical, non-invasive way. The fact that you can receive this deep treatment without having to go under the knife is amazing!
The First To Use Dynamic Muscle Stimulation
The TriLift is the first facial treatment to integrate Dynamic Muscle Stimulation (DMS) in sequence with two other modalities to tone healthy muscles, reduce wrinkles, and smooth the surface of the skin, which achieves results as a facelift does. The fact that TriLift can yield these kinds of results is incredibly remarkable!
Immediate and Long-Lasting Results
Whereas surgical procedures like facelifts and even some non-surgical procedures require a lot of recovery time and downtime following the treatment, TriLift does not. TriLift is non-invasive so with no needles, no incisions, and no blood, you don't have to go and hide away for several days and you won't have to deal with cuts and bruises healing! You will also start to notice some results pretty immediately following the first procedure as opposed to having the wait time associated with healing. With the TriLift, you will continue to see results appear for about 6 months following your treatment as well!
Need to see it in action? Click here!
Jump into our YouTube Channel and see how TriLift works! If you're ready to completely transform your skin, give TriLift a try! Call our office today to book a consultation and see it TriLift is right for you!