Top 3 Ways to Stop Hair Loss & Regrow Your Hair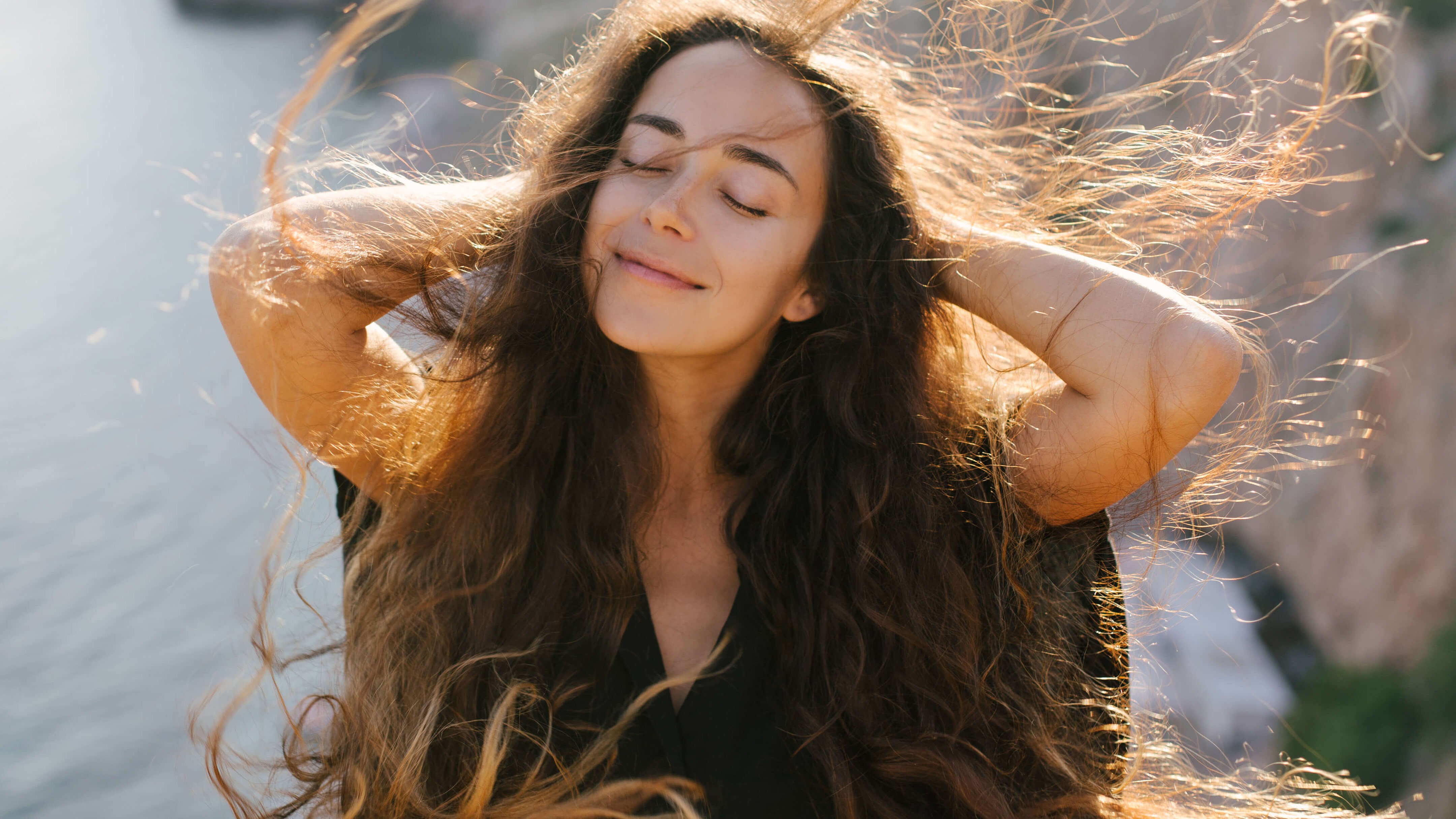 Hair loss can occur for many different reasons such as aging, childbirth, hormonal changes, genetics, alopecia, medications, disease, stress, COVID, and pulling hair styles like braids and extensions. One thing is certain, keeping your hair and scalp healthy is critical to preventing hair loss. Knowing which products work and which are just gimmicks can be challenging.
#1 Get to the Root of the Problem First
Before spending money on hair loss correction, it is best to see your primary care physician and discuss your concerns. Health related issues like thyroid disease, unbalanced hormones, scalp psoriasis, medications, scarring and non-scarring alopecia (inflammatory disorder), COVID, and even STD's can be
the cause of your hair loss. It's super important that your doctor rules out disease first.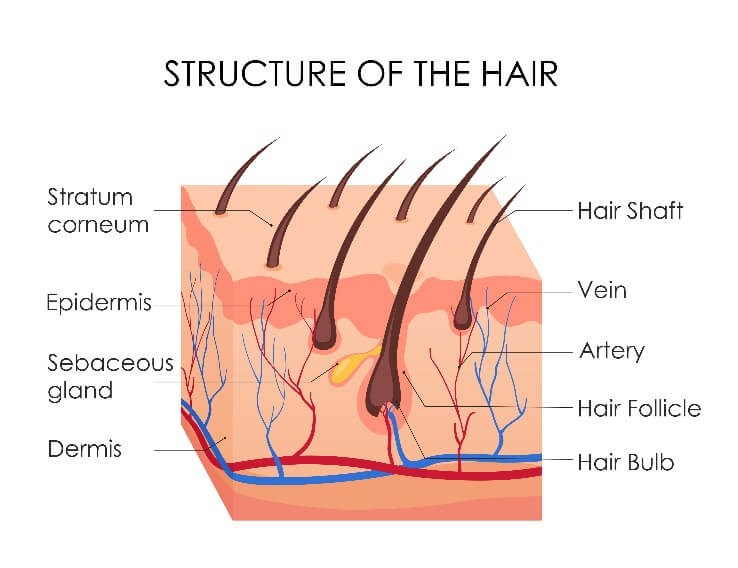 Unfortunately, more often than not, doctors will tell you that the reason for your specific hair loss is unknown. Even worse, most report that their doctors don't seem to care, ignoring how emotionally devastating hair loss can be. If your doctor doesn't find any disease, celebrate your good health and try not to become frustrated that you don't have a solution. Trust me, you don't have to live with continued hair loss forever! Instead, just work on "feeding" your hair and scalp so that it can start growing again.
The good news is, feeding your hair is crazy easy!
But first, it helps to understand how and why hair grows. At their most basic level, hair follicles are made of cells, which means you need to consume enough nutrients every day to maintain their long-term health. Foods that are rich in Vitamin A, B (biotin), C, D, E, Iron, protein and zinc are critical to healthy hair. Healthy hair goes through 3 phases:
Growth (anagen) Phase – it begins to grow from the root. This phase lasts between 3-7 years.
Transitional Phase – growth slows down and the follicle shrinks. This lasts between 2-4 months.
Resting Phase – old hair falls out and new hair begins to grow from the same follicle. This lasts between 3-4 months. This last phase is critical to the formation of new, healthy hair.
If you are nutrient deficient, the normal time for growth is shortened. Since we lose about a 100 strands per day, making sure you're not losing hair faster than you can regrow it is the key to stopping hair loss.
#2 Testing for Nutrient Deficiency
While most primary care physicians do not perform micronutrient testing, it is one of the best ways to determine what your body's cells and therefore your hair's cells need. Because the treatment providers at Pura Vida Body & Mind Spa in Fleming Island, FL understand that all cells in the body need nutrients to function properly, they now offer SpectraCell Micronutrient Testing. With these results in hand, they can tell you which nutrients you need more of, which foods you need to eat more of, and also offer medically supervised nutrient replenishment through IV vitamin infusion, intramuscular vitamin injections and supplements.
#3 Feed Your Hair (and Your Body)
Glutathion is a powerful antioxidant that occurs naturally in our body. It plays a key role in skin rejuvenation and helps stimulates regrowth of hair by prolonging the growth phase. It also helps rid the body and its cells of toxins, chemicals, and pollutants. As we get older, Glutathion naturally decreases. Add to that poor diet, toxins from medicines, alcohol, and the environment and Glutathion decreases even faster.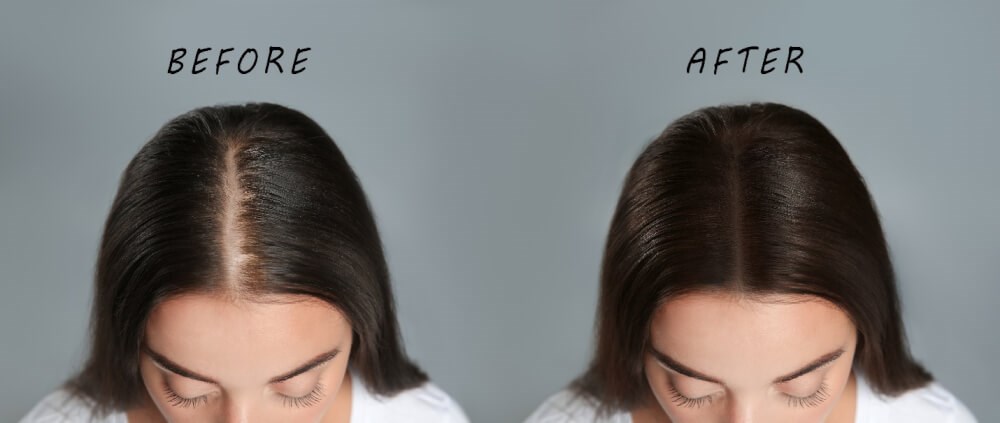 Other common vitamins that you've likely been taking for granted are key to hair growth. Vitamin B (Biotin) helps carry oxygen and nutrients to your scalp and hair follicles. Vitamin C is a powerful antioxidant that protects our cells from oxidative stress, helps your body absorb iron, and is needed to create a protein called collagen. Low levels of vitamin D have also been linked to alopecia (the medical term for hair loss).
The good news is, vitamin deficiency is relatively easy to correct. For fast results, the treatment providers at Pura Vida Fleming Island typically recommend a combo approach to stopping your hair loss and regrowing new hair. Using vitamin supplements like Viviscal Professional which you take at home, along with injections or IV infusions, you can expect to see a difference in as little as 3 months. So, if you're ready to grow healthy, thick hair again, give Pura Vida Body & Mind Spa and they will help you get started.