Fight Acne with NeoClear by Aerolase Laser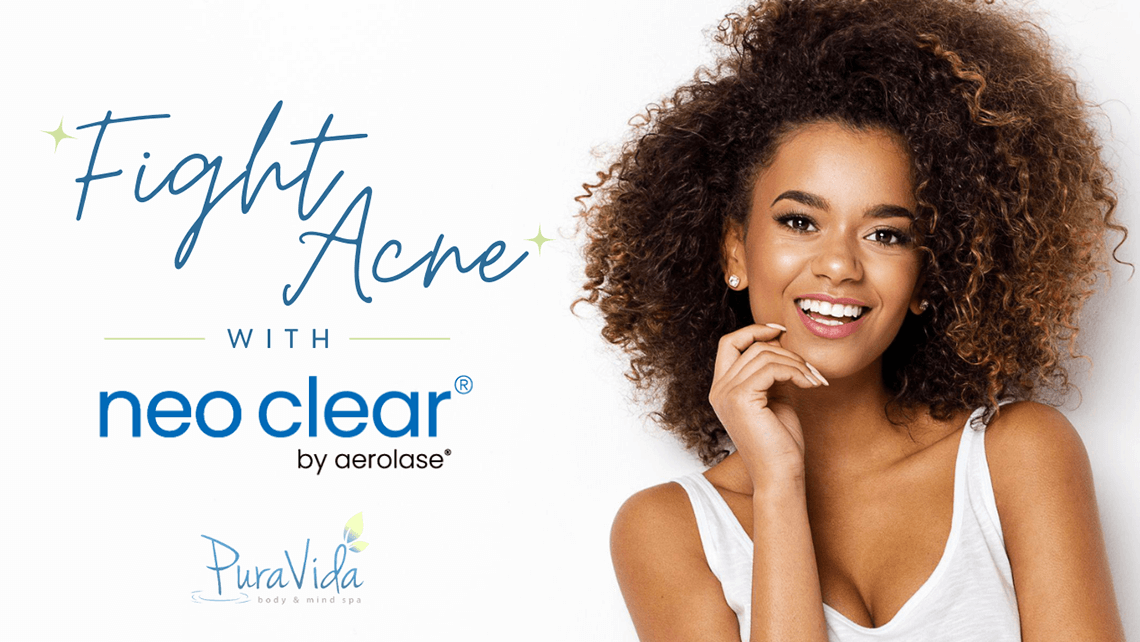 Acne-prone skin is a very common issue and not just among adolescents. 80% of people between the ages of 11 and 30 suffer from acne. Acne breakouts are something that many people struggle with and they can be the cause of many confidence issues. In severe cases, acne can even cause texture damage to the skin and scarring. At Pura Vida, we are excited and proud to announce that we are the first medspa in Fleming Island and the Jacksonville area to carry the Aerolase Neo Elite laser!
What is the Aerolase?
The Aerolase is a cutting-edge laser platform that offers comprehensive, customized results for patients searching for aesthetic or dermatological treatments. The Aerolase can treat an incredibly wide variety of different skin issues which not only makes it versatile but unique as well!
What Sets the Aerolase Apart?
With so many different lasers and technology out there, it's hard to determine what makes a certain device special or better than another model. The Aerolase has many different aspects that set it apart from many other lasers on the market. To name just a few, the Aerolase has:
No pain
No burning
No downtime
No skin cooling or anesthetics needed
No-contact handpiece
Safe for all skin types and tones
The NeoClear for Acne Treatment
When it comes to treating acne breakouts, the NeoClear by Aerolase Laser is an exceptional treatment because it addresses excess sebum production, destroys bacteria, and treats inflammation all in one laser session! Other acne treatments on the market take multiple treatments before any change can be noticed, not to mention many other acne treatments require the extensive use of a large amount of products. With the Aerolase, you'll get great results with just one, simple treatment! Your results will improve with every additional treatment you receive!