What is Nonsurgical Fat Reduction?
While surgical weight loss procedures can yield great results, they also are very expensive, lead to scarring, and require extensive downtime. These factors can make them unideal for numerous patients. If you'd like to lose weight without having to resort to surgery, consider nonsurgical fat reduction at Pura Vida Body & Mind Spa. This injectable treatment utilizes PC/DC-50/42 and KYBELLA® in order to stimulate weight loss and skin tightening within the body. Visit our facility in Fleming Island, FL, to meet with an experienced member of our team about how this nonsurgical fat reduction procedure might be able to benefit you.
Reviews
"Fantastic services. Wanna look younger? Try this spa."
- J.B. /
Facebook /
Feb 27, 2019
"I had the vivie and it was amazing. I hope one day that a lot of women know about this. It really helped me. I was scared at first but I am so glad I had it done. I had it done last year. Jules did a wonderful job. Jules was amazing I would definitely recommend her. There's a lot of women that don't know about this procedure but I believe that all women need to have this done!!!!! Thank you so much Jules for changing my life. Thank you Donna"
- D.M. /
Google /
Mar 14, 2022
"I enjoy going out here every time I go to the salt room or anything I get done very relaxing very enjoyable I would recommend anyone to go there"
- K.M. /
Facebook /
Mar 03, 2022
"I did a salt facial. I wasn't sure want to expect. But my aesthetician walked me through the process and was very knowledgeable."
- C.L. /
Google /
Feb 24, 2022
"Loved my spa experience yesterday with Chrissy She did a Diamond Glow facial and I loved it! My skin looked incredible. Highly recommend Pura Vida Spa for just relaxation and/or other spa services!"
- S.M. /
Google /
Feb 18, 2022
Previous
Next
Am I a Candidate for Nonsurgical Fat Reduction?
We generally recommend nonsurgical fat reduction for men and women seeking to eliminate mild to moderate pockets of stubborn fat. However, if patients are seeking extensive weight loss, they will likely be a better candidate for a surgical procedure, such as liposuction.
How is Nonsurgical Fat Reduction Performed?
Throughout your consultation, we will listen to your unique needs and goals before conducting an analysis of your body. At this point, our staff will craft a custom treatment plan that makes complete use of the benefits of PC/DC-50/42 and KYBELLA. Once we're ready to begin the treatment, we will use fine needles to inject this serum directly into the mesoderm of the skin. The solution is then quickly absorbed by the fat cells, causing them to completely break down. In this way, it is able to correct underlying issues that may be negatively impacting the appearance of the skin. In some cases, we may make the injections at different depths in order to better achieve your goals. Typically, our patients will need multiple sessions, which will be spaced about 7 – 10 days apart.
The best benefit of KYBELLA is that the eliminated fat cells are not able to store or accumulate fat, so there will be no further treatment needed once the anticipated aesthetic goal is achieved.
KYBELLA destroys the cell membranes that store fat, and the cells lose their ability to accumulate fat. After that, the natural healing process of the human body takes over. Dead cells are removed from the body in around 4 – 6 weeks as the fat deposits are decreased or removed.
What Results Can I Expect from Nonsurgical Fat Reduction?
At the end of the session, patients will be free to immediately return to their normal, daily lives. There is no downtime or recovery necessary. However, there may be a bit of light bruising or swelling around the injection sites. These are completely expected and will subside on their own in just a short time. Once patients have undergone the recommended number of nonsurgical lipo sessions, we usually recommend maintenance treatments every once in a while in order to help them continue their results.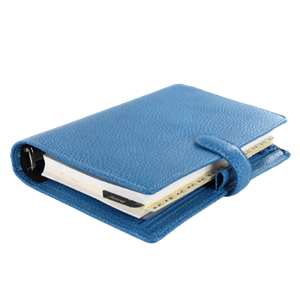 Nonsurgical fat reduction with Lipotherapy and LipoDissolve® is a noninvasive alternative to popular weight loss procedures. It is able to offer many of the same results without any downsides. Additionally, it can be completely customized to the distinct needs of each patient's body. Contact Pura Vida Body & Mind Spa today to schedule your nonsurgical fat reduction consultation with a member of our talented staff.