Book today to claim $500 OFF your nonsurgical BBL!
Book Now!
What is a Brazilian Butt Lift with radiesse?
The Brazilian butt lift has become one of the most rapidly growing cosmetic procedures in the U.S. and is currently in popular demand by both men and women. The Brazilian butt lift with RADIESSE offers individuals a more natural way to obtain fuller, shapelier buttocks without having to use an implant. This procedure is an effective, nonsurgical injection method that lifts and augments your butt with less downtime and discomfort than surgery. Using this method, our Jacksonville, FL team is able to achieve natural-looking, stunning results at Pura Vida Body & Mind Spa.
who is a candidate for a brazilian butt lift?
Candidates for the Brazilian butt lift with RADIESSE will be evaluated to confirm they are right for this procedure, but most men and women can benefit. A Brazilian butt lift with RADIESSE is for someone who is looking for an increase in volume, a more subtle lift, and to reduce the appearance of cellulite without having to undergo an expensive surgical procedure with a longer recovery time.
Reviews
"Fantastic services. Wanna look younger? Try this spa."
- J.B. /
Facebook /
Feb 27, 2019
"Pura Vida Fleming Island oh and did I mention the most amazing message ever?!!!"
- Anonymous /
Facebook /
Jan 01, 2022
"From the moment you step in the office, to the amazing team and services they offer, all an amazing experience. I have struggled with my face dark spots for my years. Attempted many different treatments until I decided to see the ladies at Pura Vida. Brittany was super knowledgeable and kind with all her recommendations. We decided on the Pico laser treatment and I couldn't be happier. Highly recommend this location and looking forward to my next appointment."
- B.W. /
Facebook /
Dec 31, 2021
"Chrissy is exceptional. She is very knowledgeable and explained everything. She is kind and has a positive outlook. I highly recommend her.Service: Body Waxing"
- D.M. /
Google /
Dec 17, 2021
"Kallie was very personable and professional. My facial was relaxing and everything I needed to destress. Thank you!"
- V.S. /
Google /
Dec 17, 2021
Previous
Next
how does a brazilian butt lift work?
Using the cutting-edge dermal filler RADIESSE, the Brazilian butt lift adds fullness to the patient's buttocks area to create the desired outcome. This is achieved through a uniquely specialized dermal filler process, which is injected into your butt. This provides volume and shape while RADIESSE stimulates the natural production of collagen to tighten and smooth the skin, improving the shape and look of the buttocks.
What to Expect with a brazilian butt lift with radiesse
Treatment sessions during a Brazilian butt lift with RADIESSE are usually 30 – 45 minutes. You may experience some minor bruising or soreness after the procedure, which typically goes away fairly quickly. Depending on body type and aesthetic goals, many patients will see results within 4 – 6 weeks as the body responds to the RADIESSE with increased production of collagen.
Frequently Asked Questions
How much does a Brazilian butt lift cost?
Your body and aesthetic goals will determine how many treatments you will need to achieve the desired results. Our skilled team will consult with you and help determine the right course of treatment to get the look you want.
Should I get implants or a Brazilian butt lift with RADIESSE?
If you want to increase the volume of your butt, you can get butt augmentation using either silicone implants or a Brazilian butt lift with RADIESSE. During your consultation, we will discuss your options and help you decide which best matches your physique and goals. The benefits of a Brazilian butt lift with RADIESSE mean you won't need surgery, won't have invasive implants, will have a more natural look, and have less recovery time.
How long will my results last?
Typically, the results from a Brazilian butt lift with RADIESSE will last between 2 – 5 years, after the series of monthly treatments to complete the RADIESSE butt augmentation.
How can I recover faster after a BBL with RADIESSE?
One of the best points about a Brazilian butt lift with RADIESSE is the quick recovery time. As mentioned above, there may some bruising, soreness, or tightness after your initial treatment, but these are usually resolved very quickly, allowing you to return to your normal routine.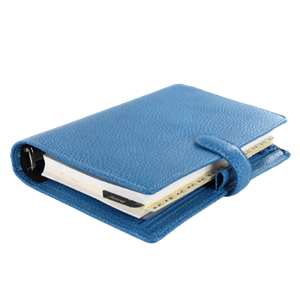 Get a tighter, shapelier butt today
This procedure is so popular because it allows individuals the chance to get the round and shapely buttocks they desire. With the world honed in on a healthier, round bottom, the Brazilian butt lift with RADIESSE has become one of our most sought-after procedures at Pura Vida Body & Mind Spa. If you want enhanced fullness to your buttocks and prefer a less invasive nonsurgical solution, we welcome you to call us at Pura Vida Body & Mind Spa in Jacksonville, FL to learn more.
Related Procedures