Pro-Nox Takes the Pain & Anxiety Out of Cosmetic Treatments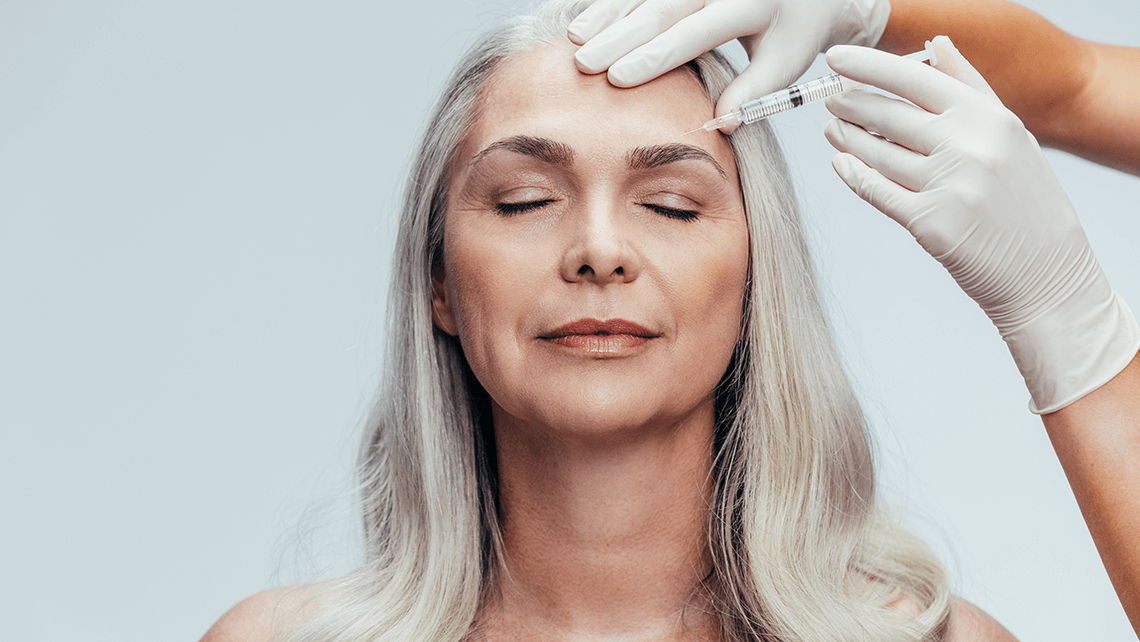 Have you been considering dermal fillers or other aesthetic treatments but you're just too scared that it might be painful? Ever heard the old saying, "beauty is pain?" Well, we just don't agree! At Pura Vida Body & Mind Spa in Fleming Island, we take the anxiety and pain out of aesthetic treatments like injectables, non-surgical facelifts, lasers, microneedling, PlasmaTight™, non-surgical lipo, and more. We understand that some people have a real fear of needles and that everyone has a different pain tolerance, but many still desire to undergo facial and body enhancements. Well, fear no more folks! We've got you covered. Pura Vida Body & Mind Spa in Fleming Island now offers Pro-Nox™ for your non-surgical aesthetic treatments.

What is Pro-Nox?
The Pro-Nox machine delivers a blend of 50% oxygen and 50% nitrous oxide (also known as "laughing gas"), which provides quick relief from pain and anxiety. This gas mixture is safe and has been used for many years during dental treatments. While many treatments include topical numbing or local numbing, adding Pro-Nox makes our patients even more comfortable.
What To Expect
Prior to and during your treatment session, you will hold the Pro-Nox delivery tube in your hand. You determine how much and how often you want to inhale the gas based on how you are feeling. It is 100% patient-controlled. Most people report a feeling of euphoria and relaxation. Many patients report feeling happy and even giggle, hence why it is often called laughing gas.
The Pro-Nox Breathing tubes, hoses, and nose clips are individually wrapped for each patient (single use) so there is no concern about contamination. You will put the tube to your mouth and take 6-8 deep breaths to get the full effect of the gas. The effects last about 8-10 minutes so you don't have to breathe through the tube continually.
What Treatments Are Appropriate for Pro-Nox Administration?
Because Pro-Nox is so safe, it can really be used with any treatment that creates anxiety or pain. Here is a list of the most common treatments where Pro-Nox is appropriate.
Botox, Xeomin, Dysport, etc.
Facial dermal fillers
Sculptra®
Microneedling
Kybella
Non-surgical Lipo (fat reduction)
QWO
Non-Surgical BBL
Laser skin resurfacing
PlasmaTight™ skin tightening with Plasma IQ
Is Pro-Nox Right for You?
Because Pro-Nox typically gives a state of euphoria, there are rare cases in which patients experience hallucinations, headaches, or nausea but these symptoms dissipate about 5 minutes after discontinuing the inhalation. Most men and women respond very well to Pro-Nox however, for your safety, our clinical team will review your medical history to make sure it is safe for you before the gas is administered.
If you're interested in adding Pro-Nox to your next treatment, be sure to mention it when booking your appointment so we can have everything prepared when you arrive. A $45 cost will be added to your total treatment cost, making it a very affordable option.