Mommy make over with Microneedling and Emsculpt
Procedure Details
This client has had a series of 3 sessions of RF microneedling for stretch marks. She has also had a series of 4 sessions of Emsculpt neo on her abdominal area as well as buttocks to help get her pre baby body back and looking tone and feeling confident.
More
Mommy make over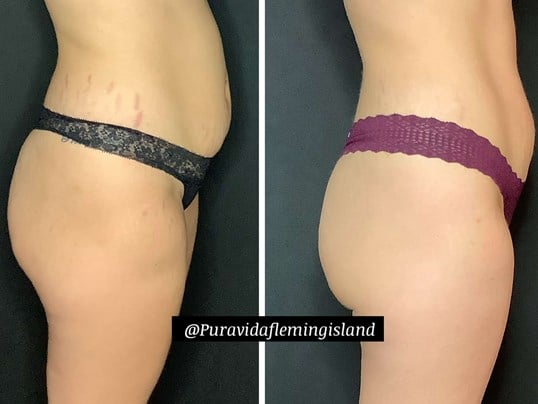 RF Microneedling for stretch marks and Emsculpt Neo on the tummy and booty. More
This client has used a combination of treatments to help her obtain her mommy make over goals. She combined RF microneedling with Emsculpt neo for a perfect compliment to help her reach her pre baby body. She had a series of 3 RF microneedling on her stretch marks. She also had a series of 4 Emsculpt neo on her abdominals as well as her buttocks.
Location