Skin Rejuvenation with Laser, Microneedling & Facials for Fleming Island Woman
Procedure Details
This client is compliant and dedicated to her monthly routine at PuraVida. Over time she has used IPL laser, SaltFacial, DiamondGlow facial just to name a few. Her use of products has helped her maintain and improve the fine lines and wrinkles as well as diminish her brown spots while tightening and brightening her skin. Fillers like Juvederm help to improve and create lift and fullness in areas like lips and cheeks. RF Microneedling also has been used to help create collagen growth as well as stimulate healthy new skin growth and tightening. Lastly, the use of Botox used regularly will almost certainly help reduce wrinkles and smooth the skin to create a healthy and youthful appearance. All of this has been offered to this client through her Black Diamond membership!
More
Reduction of Brown Spots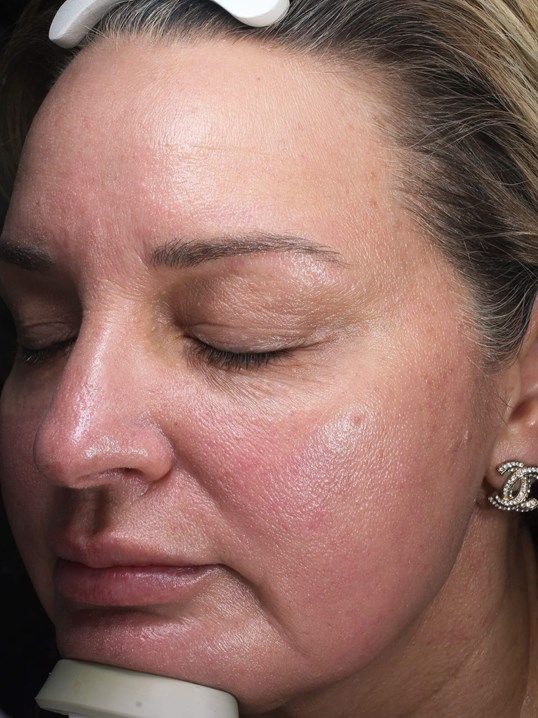 Fleming Island middle aged woman complained of brown spots on her face, neck and chest. She also wanted to improve the look of her fine lines and wrinkles. She was interested in a total face rejuvenation. She agreed to undergo multiple treatment modalities to maximize her skin improvements. She is consistent with monthly SaltFacial (facial), Diamond Glow facials........... More
Tone, Texture and Pigment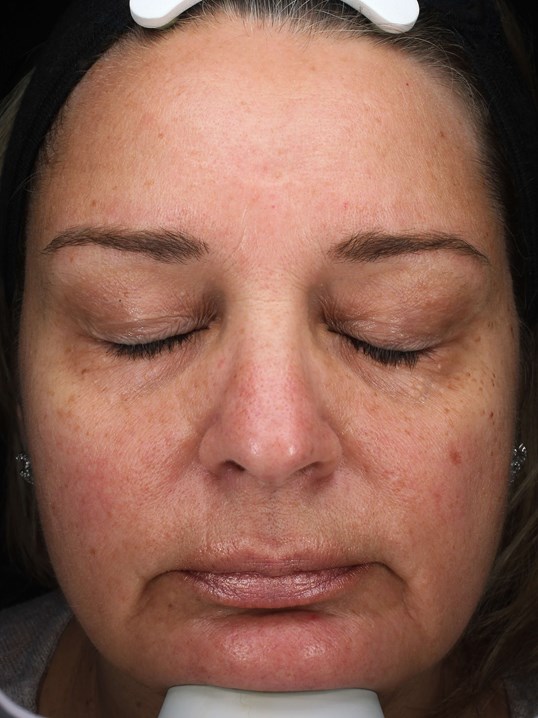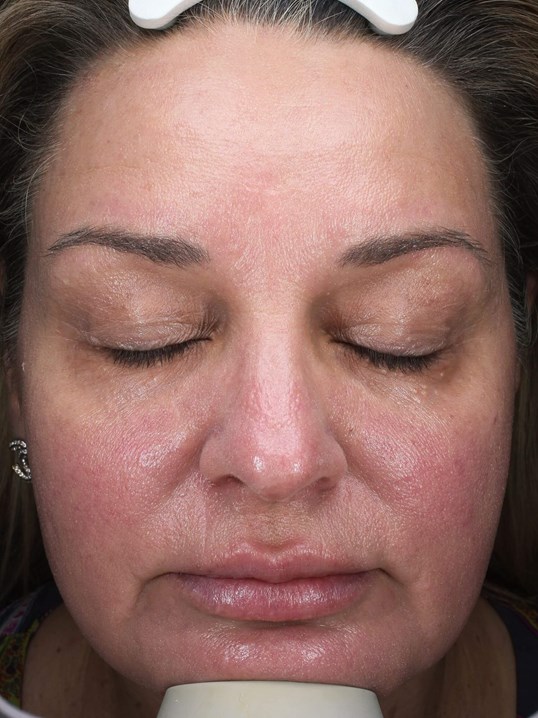 Membership for maintenance
Encouraging yourself to monthly services like SaltFacial, DiamondGlow facial, IPL, Botox and RF Microneedling just to name a few, will help maintain your investments and create the beautiful and youthful glow. SaltFacial has 3 steps that make it a one of a kind facial. The fist step is to restore with sea salt resurfacing that uses positive pressure flow technology to make the skin look glowing and refreshed. Next, Aesthetic ultrasound nourishes the skin to increase circulation and penetrate serums deeply. Last the use of LED photo therapy to rejuvenate skin and create a healthy glow. IPL laser will deminish and remove dark spots due to sun damage and other environmental and genetic causes.Living in Florida we all have sun damage to one degree or another. Helping to build plumpness and fullness in the cheeks can be obtained through RF Microneedling. RadioFrequency and needling is used to build new collagen and plump the skin to demininsh fine lines, uneven skin texture and sagging skin. Another way to dramatically enhanse cheeks and lips is through the use of fillers like Juvaderm. Fillers can create miracles when done by a skilled artist injector like Brittany Smith. Lastly, maintence is always best accomplished by regulair use of products like SkinMecida, Alastin and PuraVitale. Finishing up a fabulous membership with benefits of botox every 3 months which helps smooth the skin and make wrinkles dissapear. Maintence is important for your skin health and will help improve a youthful glow and definatly boost an already confident woman.
Location