Buttocks lift and muscle volume
Procedure Details
This client had a series of 4 emsculpt neo for the buttocks. We focused on a lift for her buttocks to help with the overall shape and fullness. She has increased muscle mass as well as strength in the buttocks.
More
Butt lift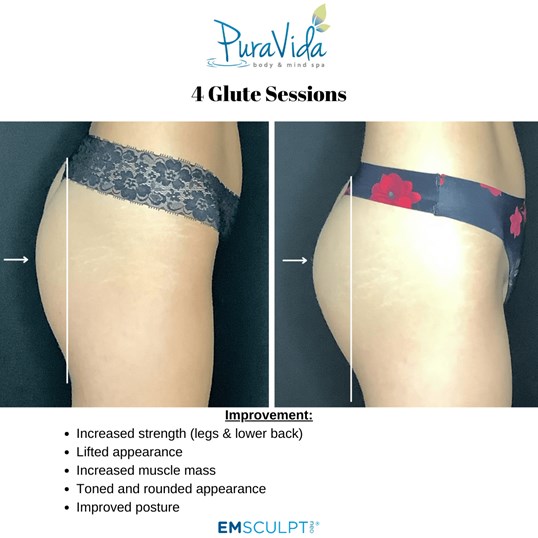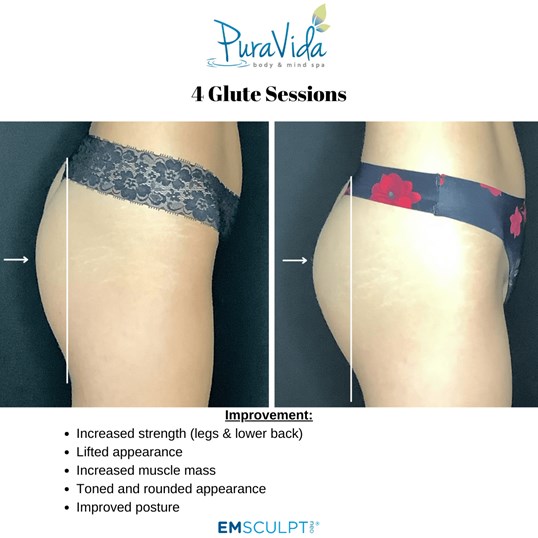 This client is thrilled with her butt lift and booty gains. More
Booty lift and muscle gains
This client has had a series of 4 emsculpt neo sessions on the buttocks. Her sessions were 30 minute appointments weekly for four weeks. The increase in the muscle mass has also given her more strength in her legs as well as helped support her low back. She has fuller buttocks and is more confident about her appearence.
Location